Romantic vow renewals in Paris
Looking for French romanticism? The city of light is waiting for you…
You want the perfect location for your renewal of vows? If yes, Paris has many great locations on offer for your vow renewals in France. Paris, the city of Love, is the place where your love celebration will be truly unique. Since we are specialized in creating your dream renewal of vows, we'll be very happy to hear what your dream is about.
Celebrating your love in Paris will allow you to enjoy the excitement of a real ceremony without the pressure of organizing that event at home.
Actually, having your renewal of vows in Paris will feel like a typical French film: elegant and romantic ; it's the perfect scenario for couples who want to combine their vow renewals with some relax holidays.
We have organized over 600 renewal of vows in Paris since 2009. During that period, we have gathered the best photographers, videographers, officiants, make-up artists or florists to make sure your dreamed vow renewals comes true!
Our Paris vow renewals packages
We created five different friendly user Paris vow renewals packages to offer the best deal to our beloved couples. If you have questions or you need something that isn't included, please contact us at anytime. We are here to help. And don't forget that all our packages may be customized to match your needs!
Our team
Your bespoke vow renewals in Paris can only happen thanks to our wonderful team of photographers, planners, officiants, videographers, hair and make-up artists, florists, etc… They all guarantee an unforgetable perfect vow renewal ceremony with the real French feeling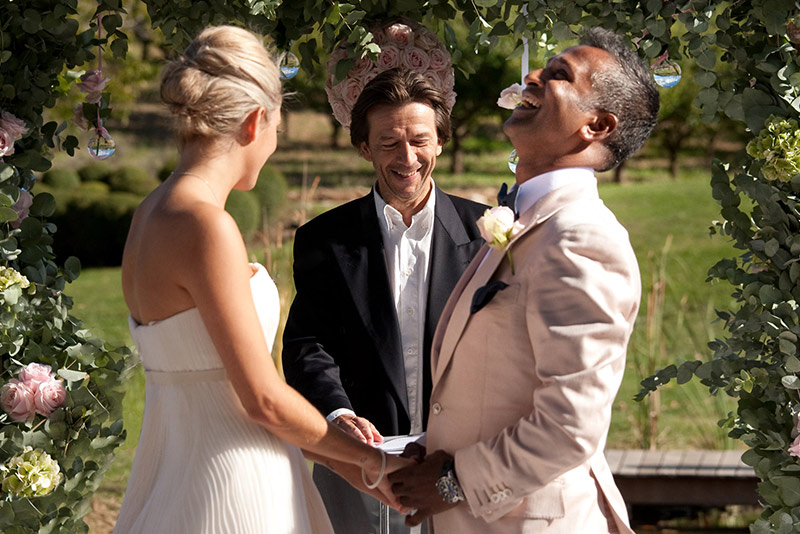 Pierre, Founder, director and celebrant in Paris
Pierre is Love Gracefully founder and director. His passion is to celebrate Love ! Born in Paris, he is a true parisian that will share with you all the secrets of the city.. He and his team are in charge to create your bespoke renewal of vows ceremony that will meet your values and beliefs. Since 2009, Pierre celebrated hundreds of vow renewals ceremonies, each one of them different from the last one. Pierre and his team will listen to you, care for your desires and needs to make your dream come true.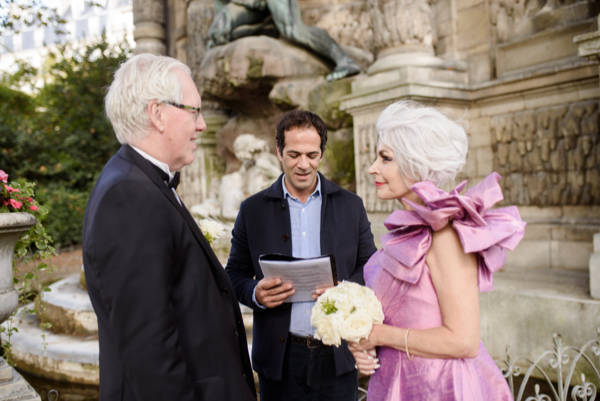 Love Gracefully vendors
Since 2009, Love Gracefully has celebrated over 600 vow renewals in Paris. It's a team work. All are french local vendors. They all work with the same LOVE GRACEFULLY 3 rules: preparation, preparation and preparation! All are dedicated to provide the best service for you. All of them are true artists: whether it's a hair and make-up artist that will make you feel like an French star, a photographer that will capture the most romantic kiss under the Eiffel tower or whether it's a videographer that will produce your original French film they are all passionate about their work!
How our French vendors work
All our vendors are local and fully bilingual. That way, not only are you dealing with a local that knows his city by heart, but a local you can communicate with! You'll be put in contact with Lorena, our main coordinator, responsable for your ceremony. She is a dedicated planner that will help you create the ceremony you want. For exemple, would you want to make it a surprise for your partner, it's totally possible. According to your taste and desires, Lorena will chose the vendors that best fit your vision.
Testimonials: vow renewals in Paris
We successfully created intimate & bespoke vow renewals In Paris for hundreds of couples. You can discover some of their stories here.
Preparing your renewal of vows from afar could be a bit daunting. You might ask yourself: where is the best place to have your ceremony in Paris? or: how can it fit my budget? The good news is that we will be at your sides every step of the way : we will guide youall the way to make your dream come true. Lorena, our coordinator, will of course help you choose the best location in Paris for your special day. She will also introduce you to a variety of talented artists and professionals such as videographers, photographers, officiants, florists or hair and make-up artists. We only work with artists who share the same passion and professionalism as we do ; Experts who have a love of beauty and the desire to participate in creating a tailor-made French vow renewals that fits you !
Testimonials of our happy couples
Would you like to hear about how another couple have felt about their vow renewal ceremony with us? Don't hesitate to listen to our testimonials video recorded in Paris. It's a direct and personal testimonial about our renewal of vows services. A couple talks about their bespoke vow renewal experience in Paris. You can also check out our Love Gracefully testimonials Youtube channel.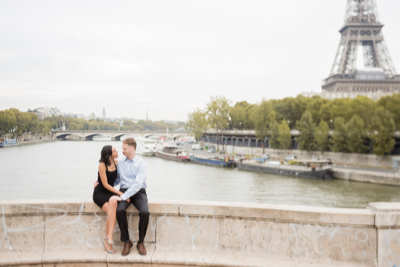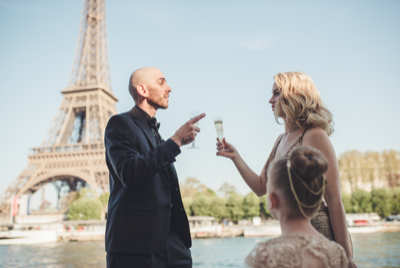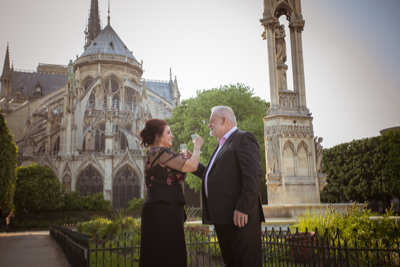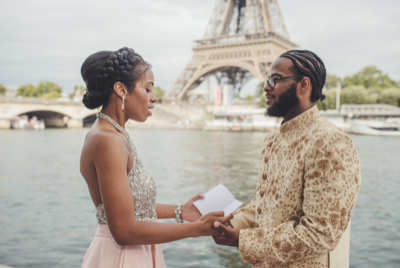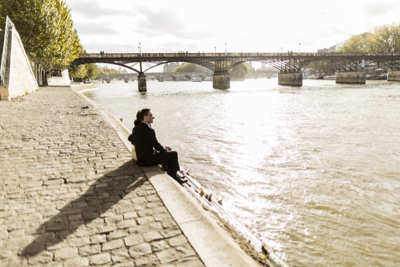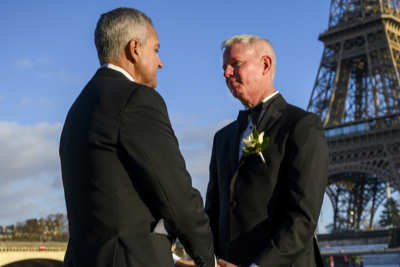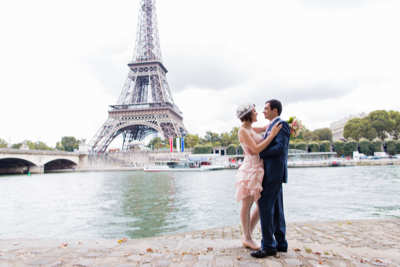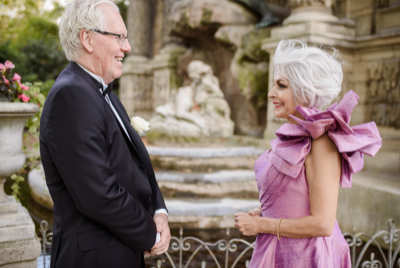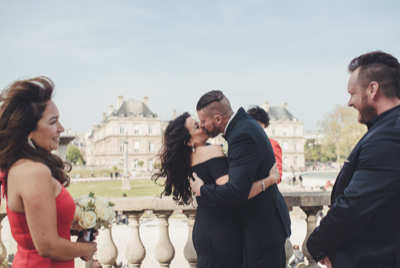 Contact now
Do you need more information about your vow renewal ceremony in Paris? Feel free to fill this form and we will contact you.
Please fill in the form below.