DESTINATION WEDDING PACKAGES IN EUROPE
DESTINATION WEDDING IN
EUROPE


ONCE IN A LIFETIME
Are you looking to celebrate your love with your nearest and dearest in Europe? Skip the stress and big expense of a traditional wedding at home and embrace the magic of a destination wedding in Europe. It's a chance to create a truly unique and intimate experience for you and your loved ones, surrounded by the beauty and charm of a European city.
Whether you have ancestral ties to a European country or simply dream of a picturesque setting instead of a generic, boring wedding hall, Europe offers a plethora of enchanting destinations that will reflect your love story and create memories to cherish.
By booking a Europe destination wedding package, you can also enjoy your honeymoon in a captivating setting while saving on the overall cost. Professional photographers and videographers will capture every special moment, ensuring you have breathtaking pictures and videos to relive the magic forever. It is also an excellent opportunity to spend quality time with your loved ones.
Take the chance to celebrate your love in Europe, a land full of history, art, and ancient cultures that will leave you and your loved ones in awe.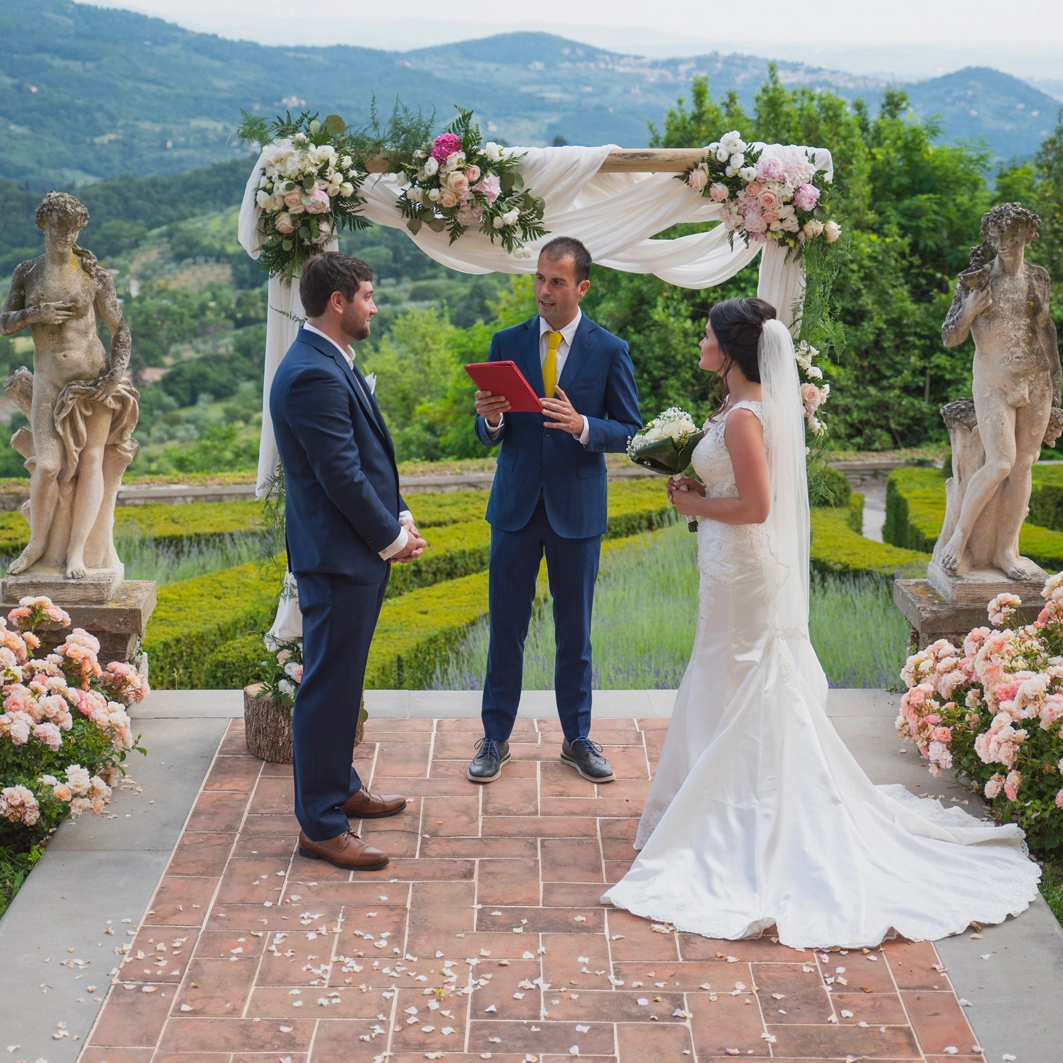 YOUR TAILOR-MADE

EUROPE DESTINATION WEDDING
Do you have a dream for your destination wedding in Europe? Whether you envision an elegant, chic, boho, whimsical, princely, fantasy, or glamorous affair, our 8 European countries offer the perfect backdrop for your ceremony.
Imagine saying 'Yes, I do' on a majestic cliff overlooking the cerulean Mediterranean Sea and then enjoying the luxury and relaxed atmosphere of any Mediterranean coastal city or island, each one with its own unique flair and aesthetic. If you are an urban couple, art or history lovers, you could exchange your vows in front of mythical buildings such as the whimsical Eiffel Tower in Paris, the Coliseum in Rome, or Sintra's palace in Portugal. And if you want to feel regal and princely, the chic, jaw-dropping architecture or lush romantic gardens of cities like Barcelona, Florence, or Dubrovnik will make you feel like two royals at another time.
We have carefully curated the finest destinations and designed five unique wedding packages for each location, catering to all you need for a successful destination wedding in Europe. But this is just the start: Once you choose your desired package, we will customize the entire experience to reflect your love story and create everlasting memories. We can add many extras as you envision, or find more exclusive and unique venues, for an extra fee.
Let's embark on this unforgettable journey together, celebrating your love amidst the breathtaking beauty of Europe.
LOVE GRACEFULLY

IN EUROPE
The Love Gracefully team has been expertly organizing European destination weddings for the last 15 years. Our founder, Pierre, began this journey in Paris, the city of love, and his passion for love stories inspired him to expand our services to the most beloved European cities to ensure every couple can make their wedding vision come true. Our local celebrants and coordinators are deeply connected to these cities, ensuring they know the best wedding vendors to provide you with a tailor-made destination wedding experience.
With their insider knowledge, our team will help you discover secret spots for your destination wedding ceremony, offering stunning backdrops without the hassle of crowds. We understand the importance of practicalities, and our coordinators will ensure a seamless and unforgettable wedding day. Moreover, language will never be a barrier. All our team members speak fluent English, providing you with a smooth and enjoyable wedding planning experience in any European city you choose.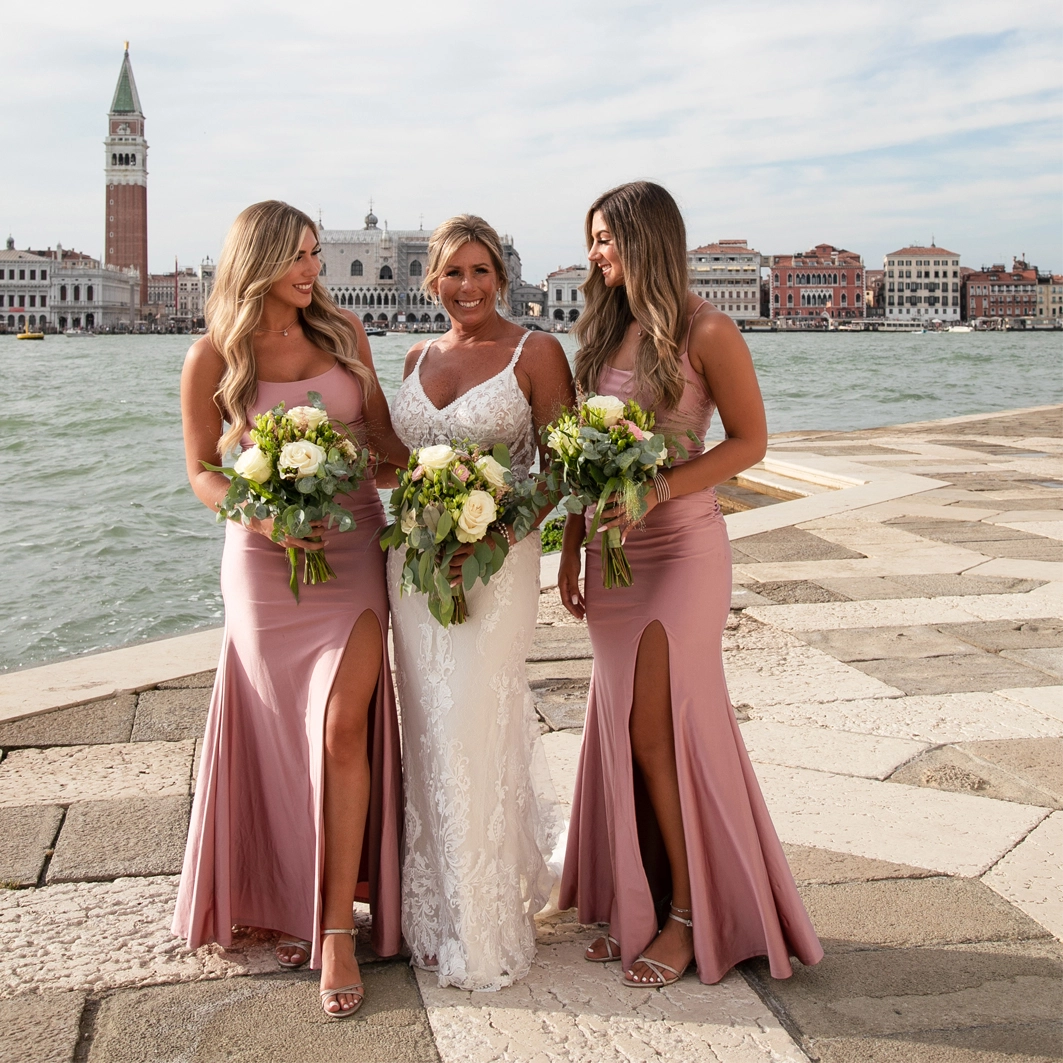 Discover more about our destinations
with our YouTube testimonials
Paris:
Best-selling

wedding destination
Many couples choose a Paris destination wedding package to celebrate their love surrounded by friends and family. The City of Lights is undeniably enchanting, offering a timeless elegance and romantic ambiance that captivates hearts. From little lights reflecting on the river to the old town bustling with artists, every moment in Paris feels like a dream come true. Indulge in the aroma of boulangeries and flower stores, and wander through whimsical gardens that add to the city's allure. And, of course, the majestic Eiffel Tower stands as a symbol of love, making Paris the perfect destination for an unforgettable wedding celebration. Explore our packages and create your magical Parisian wedding experience.
Switzerland:
Secret gem

wedding destination
Switzerland is our secret gem for destination weddings. Less crowded but with incredible beauty, this small European country has captivated couples with its unparalleled charm. Nestled in the heart of Europe, Switzerland offers a landscape like no other, surrounded by majestic mountains and serene glacial lakes. Say 'I do' in picturesque Swiss villages, hidden away like precious gems, creating an intimate and magical setting for your wedding celebration, like a tiny postal card. Embark on a fairytale journey as you exchange vows amidst this captivating wonderland. And let's remember to savor the delectable Swiss cuisine and exquisite wines, adding a taste of romance to your special day. Explore our Switzerland destination wedding packages now.

Create your perfect wedding ceremony
The ideal destination wedding is the one in your heart.
Organizing a European destination wedding from afar might feel daunting, as you don't know the vendors, the language, or the culture. Love Gracefully, and our destination wedding packages are here to make things easier for you.
With us, organizing your destination wedding is easy – keep reading: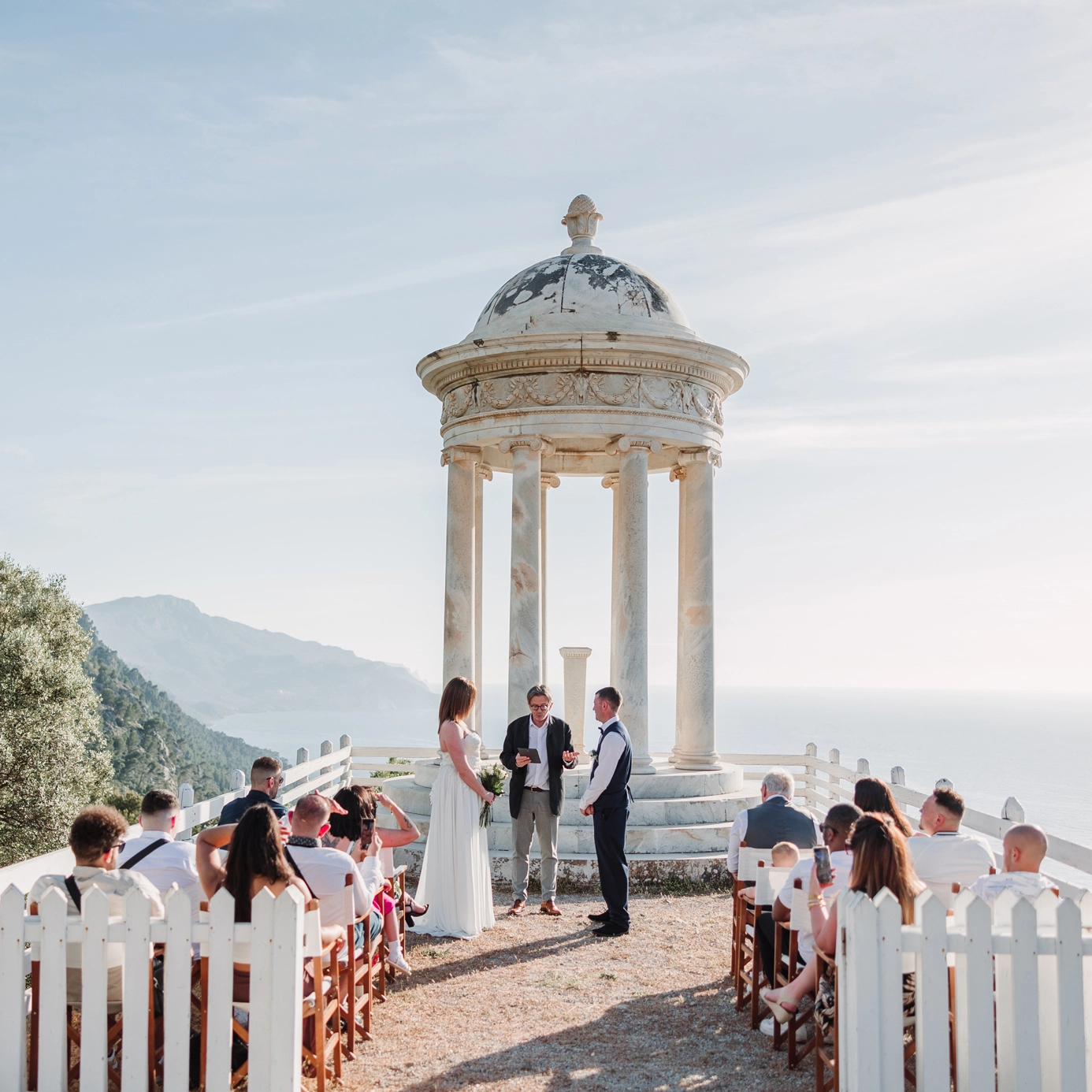 STEP

1


Pick a wedding destination that resonates with you
As you can see, all European destinations have their unique appeal. It might be hard to pick one, but here is our advice:
Choose a destination wedding city that profoundly speaks about your values, lifestyle, or aesthetic vision. Take the time to read about various cities to discover which one speaks to your heart, or simply ask our coordinators for expert advice.
Consider a country that is closely related to your familiar tradition and culture. If your family has a European heritage, you will likely find a city beautifully representing your legacy.
Think about a destination where you and your sweetheart have built cherished memories together: perhaps it's where you had your first trip as a couple, where your partner proposed, or a city where you experienced something unforgettable individually and as a couple.
Embark on a once-in-a-lifetime honeymoon you always dreamed of, and seize the opportunity to capture beautiful and unique photos and videos during your destination wedding.
Suppose you want your loved ones with you. In that case, ensuring they have suitable travel connections, comfortable accommodations for all budgets, and a myriad of pre-wedding and post-wedding activities to get entertained is essential.
Remember that not all wedding destinations come with the same price tag. However, Europe, in general, offers affordable options. Choose from wedding destinations that align with your budget, taking into consideration flights and accommodation.
Now it is time to book a package and a date!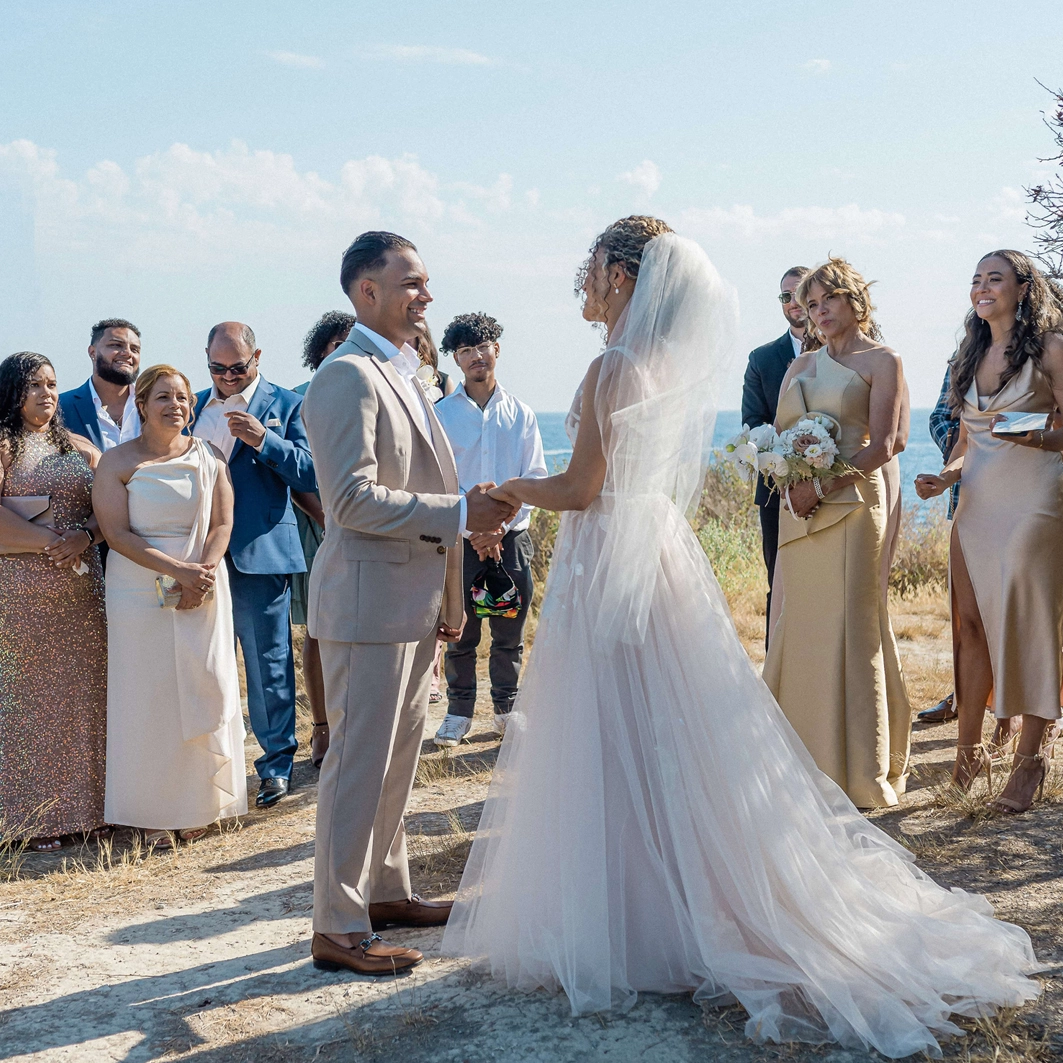 STEP 2
Book your special day
Your destination wedding location is chosen; now it's time to select your perfect wedding package and set the date. You can find detailed pricing information on the specific pages of each city.
Each destination wedding package we offer is carefully designed to cover all your basic needs, giving you a clear idea of the essential costs to make your ceremony unforgettable. That is all you need because we believe in transparency, and there are no hidden fees.
And still, now that you have the essentials covered, this is the moment to dream big: a destination wedding in Europe is a once-in-a-lifetime event, so our coordinators can also offer many extras for an extra price. Music, more flowers, luxury cars… and even if all our destination wedding packages include free ceremony spots, we can find private venues for rent.
The key now is to secure your date. Whether it holds special significance in your love story or aligns perfectly with your romantic getaway plans, booking your date in advance is basic. Love Gracefully tends to book quickly, so don't wait until the last minute. We can discuss and finalize your customized package's details in the next planning stage. Let's make your dream destination wedding a reality!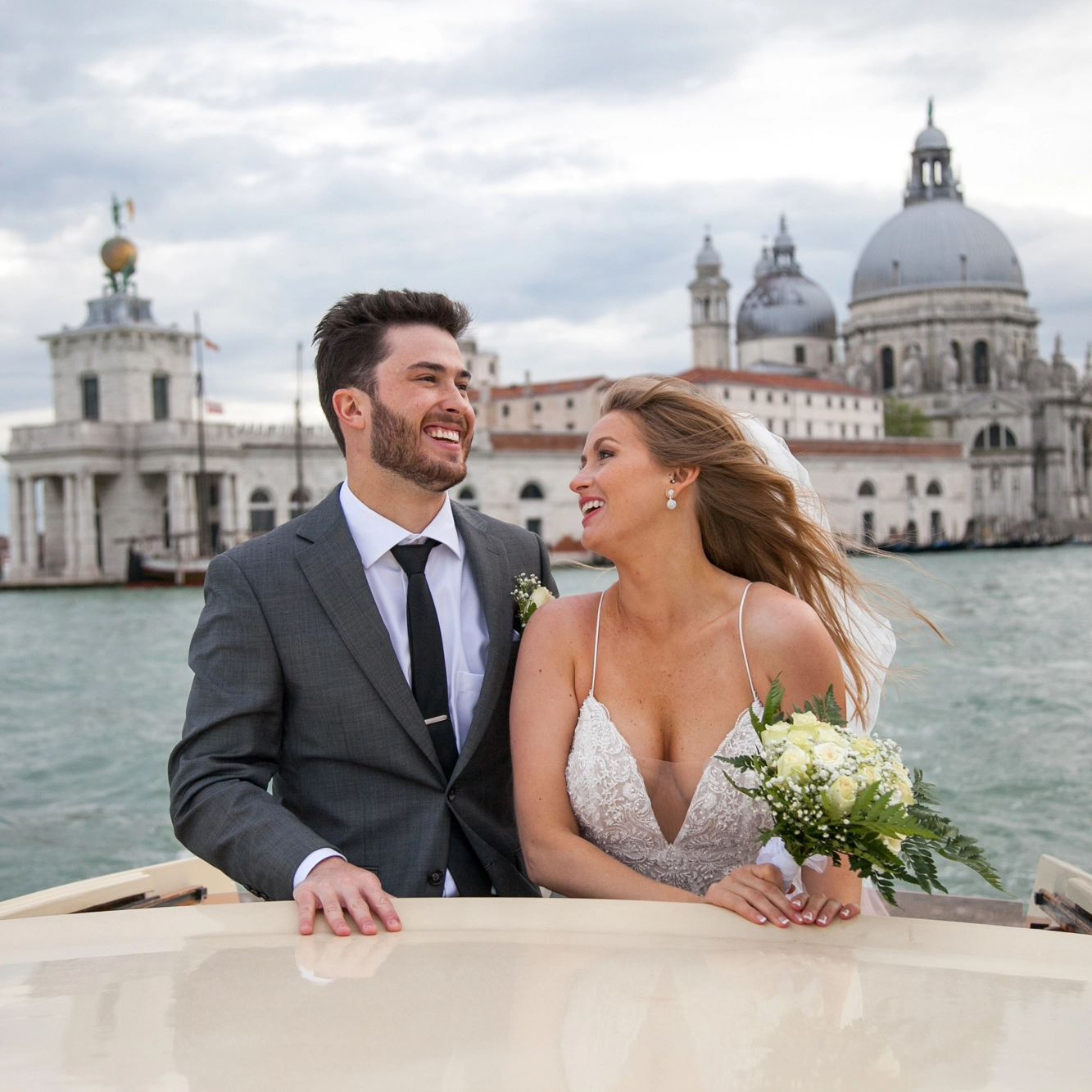 STEP 3
Let's build your vow renewal ceremony
With your destination wedding location, package, and date set in Europe, it's time for the exciting part: planning your ceremony and choosing the perfect details.
Love Gracefully will handle everything from flowers and make-up to photo locations, cars, music, and any other extras you desire, saving you the hassle of finding and coordinating vendors. A dedicated local coordinator will guide you throughout the journey, ensuring everything goes smoothly.
To make your ceremony truly special, we'll ask you to complete a questionnaire about you, your partner, and your unique love story. We'll also inquire about your preferences, such as incorporating meaningful texts or mentioning your beliefs. Our officiant will craft a heartfelt and personalized ceremony that will touch your heart and leave lasting memories for years.
Contact us now – your desired elopement in Europe is one click away.

MEET OUR TEAM
Pierre,
Founder, director, and celebrant in Paris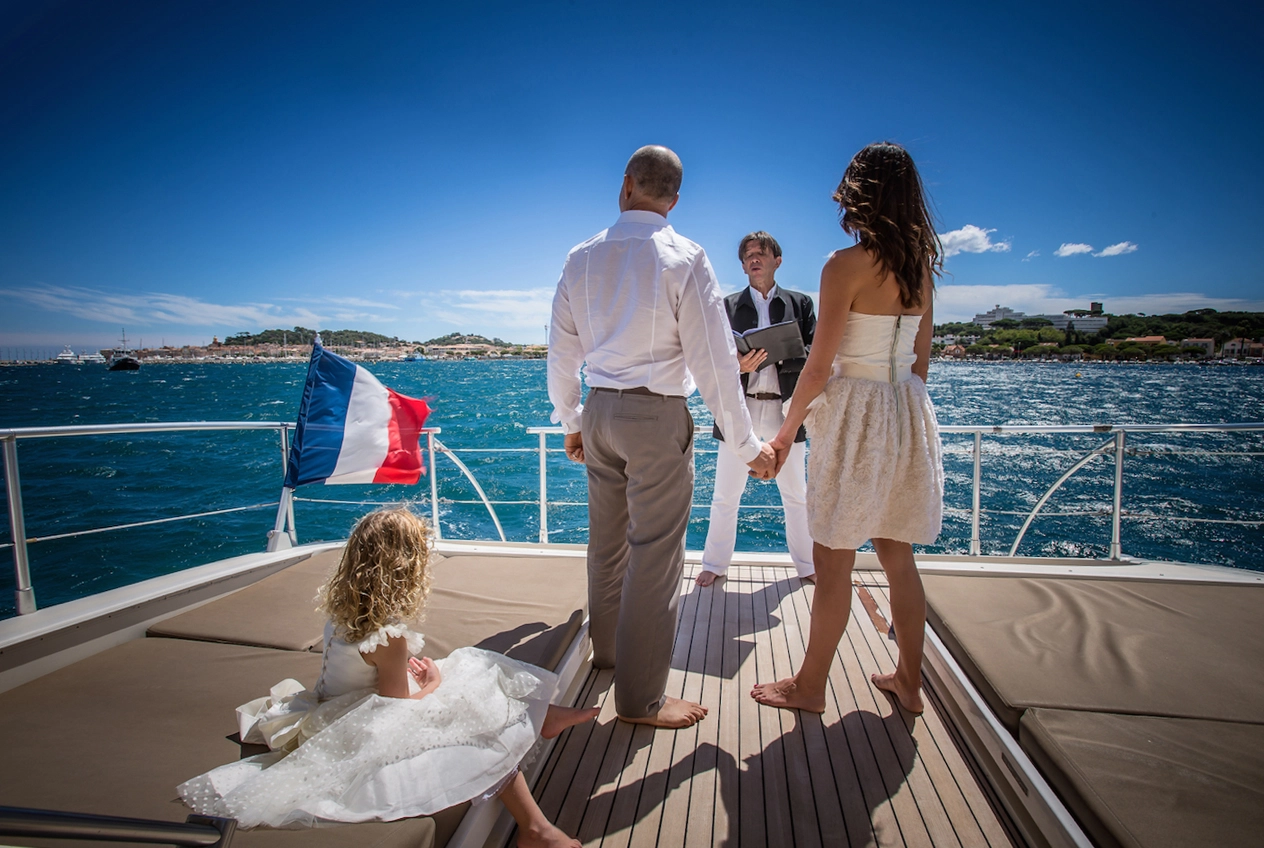 Pierre is the founder of Love Gracefully, an organization who have helped hundreds of couples celebrate their wedding day in Greece and Europe. Love Gracefully has gained plaudits for the brilliant ceremonies it delivers, and the way in which our team works with the utmost diligence to make each ceremony unique.
Pierre and his team Will help you piece together the ceremony you wish, and in the location of your choice. You can contact Pierre to discuss all of your requirements, and in depth. Be assured that Pierre and his team Will cater for your needs, no matter what it is you are seeking to arrange, and where you wish it to happen.
"The fact that I talk about love all day long with couples who want to celebrate their love is a real blessing. I have so much gratitude for the life I have: being of service for couples from all over the world! I love to create ceremonies that are meaningful. To see the eyes of the couples I marry while they share their vows is magic: I know I am making a difference in a world that, sometimes, doesn't make much sense…"
Pierre Thérond.
Pierre and his team Will help you piece together the ceremony you wish, and in the location of your choice. Check out the packages and destinations that are available on our website, but let them simply be the inspiration for your own thoughts and wishes. You can contact Pierre and his team to discuss all of your requirements, and in depth. Be assured that Pierre and his team Will cater for your needs, no matter what it is you are seeking to arrange, and where you wish it to happen.

OUR LOVE STORIES
Real weddings in Europe
We organized hundreds of wedding ceremonies in Europe. Discover more about some of them – each one was unique and special.
Do you need more information about our destination wedding packages? Feel free to fill this form and we will contact you.
Please fill in the form below.
WATCH MORE TESTIMONIALS
IN OUR YOUTUBE CHANNEL
Would you like to hear about how the wedding, the planning, the ceremony went for other couples we have worked with? Feel free to listen to our wedding testimonials video recorded all over Europe. It's direct and personal testimonials. Couples will talk about their renewal of vows, their elopement or their destination wedding. For more, you can also check out our Love Gracefully testimonials Youtube channel.