ELOPING IN EUROPE


ONCE IN A LIFETIME
Do you want to elope in Europe? The day you say 'Yes, I do' must be memorable and speak about your love story and nothing else. Organizing a big expensive wedding at home might be tedious, getting many opinions and demands, and very generic and unoriginal.
Eloping in Europe will make your special day unique and only about you two. And you can also make the trip you always dreamed of or return to the city where you have built some memories in the past to commit to each other. You may have ancestral bonds with a European country or city, so this could also represent who you are.
Booking a Europe elopement package is an excellent opportunity to celebrate your honeymoon and have some stunning wedding pictures and videos you can't have at home, all while discovering countries full of history, art, and ancient cultures that will amaze you forever.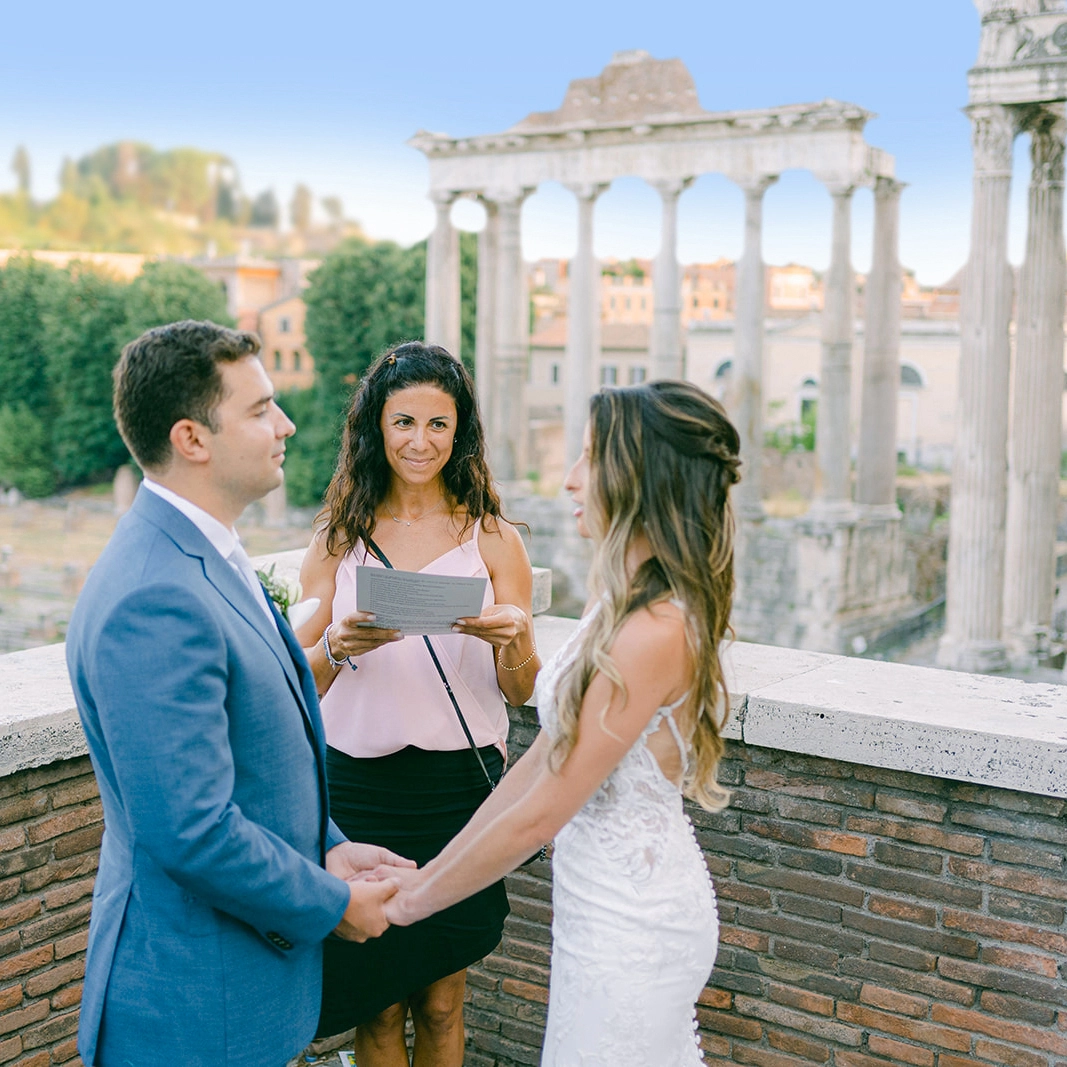 YOUR TAILOR-MADE

EUROPE ELOPEMENT
Do you have a vision for your elopement in Europe? Elegant, chic, boho, whimsical, princely, fantasy, glamorous… Whatever the vibe you wish for your ceremony, you will find the ideal backdrop in any of our 8 European countries.
Imagine yourself exchanging your vows in front of the Eiffel Tower in Paris, with the city's magical lights, or maybe near the eternal ancient ruins of Rome. Like a movie star, you could say 'Yes, I do' on an idyllic cliff on French Riviera or a paradisiac island in Greece overlooking the Mediterranean Sea. In Dubrovnik, you will feel like royals in their medieval villages, with cobblestone streets and imponent castles and palaces. Picture yourself in an enchanting little village in Switzerland or inside a fantasy tale in Barcelona or Lisbon.  The possibilities are endless.
We curated the best elopement locations and designed five wedding packages for each destination to cover the usual needs of these celebrations. That's the starting point! Once you book your elopement package, we will customize the whole experience to ensure it speaks about your love story and the memories you want to create forever.
Let's talk and create your ideal elopement in Europe.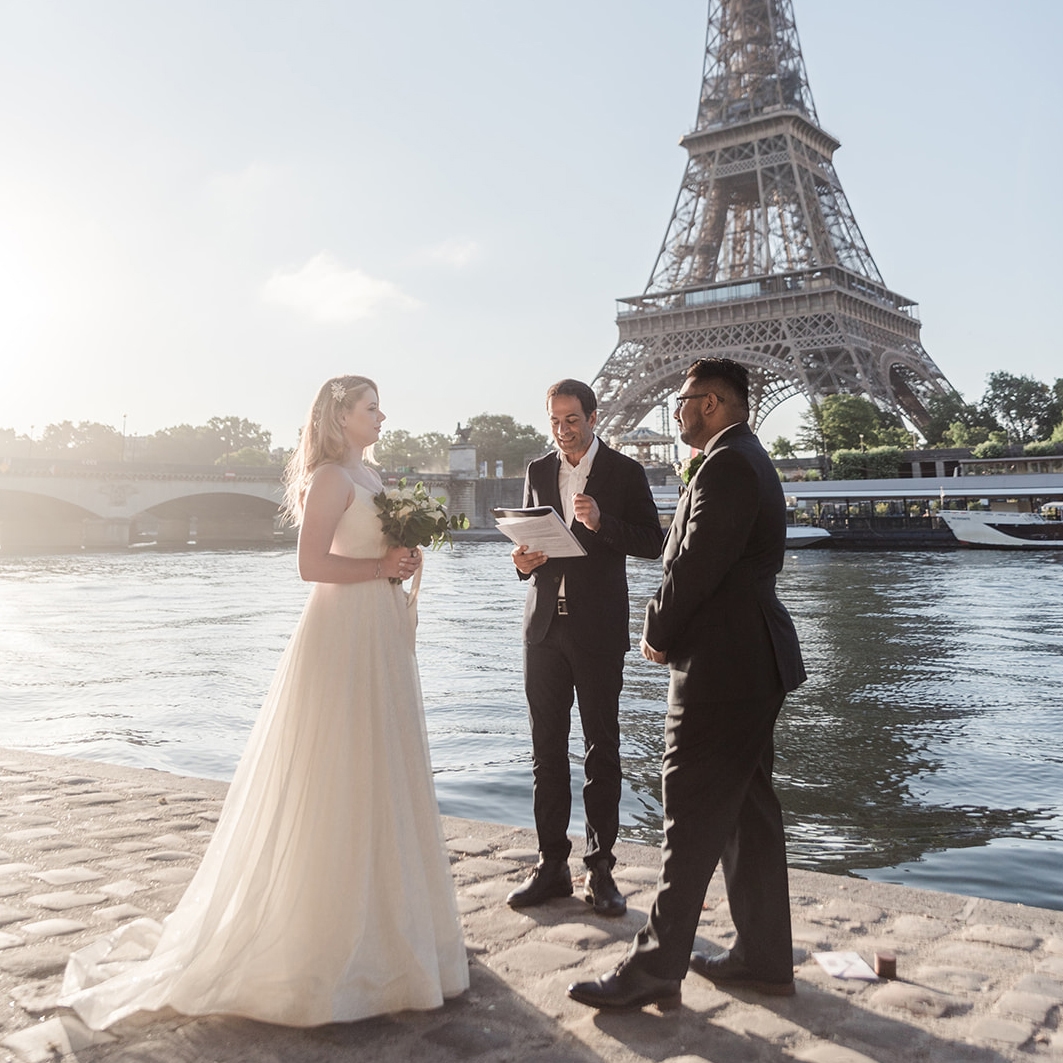 LOVE GRACEFULLY

IN EUROPE
Love Gracefully team has organized elopement ceremonies in Europe for the last 15 years. Pierre, the founder and one of our celebrants, started this business in Paris, France, the city of love.  His charm, passion for love stories, and his will to ensure every single couple gets their perfect day quickly allowed him to create local teams in the most cherished European cities to meet all your needs.
Our celebrants and coordinators are locals; they live and breathe the cities where they organize your elopement. That's why they know very well the best wedding vendors (photographers, florists, make-up artists, musicians, and more) to make sure they can customize your elopement experience. Of course, they know secret spots to celebrate your ceremony with the most stunning backdrops without annoying crowds and keeping in mind all the practicalities necessary.
And the most important: they all speak good English in countries or cities where the natives might not understand it very well. They'll gladly help you navigate the customs and particularities of the European city where you want to elope.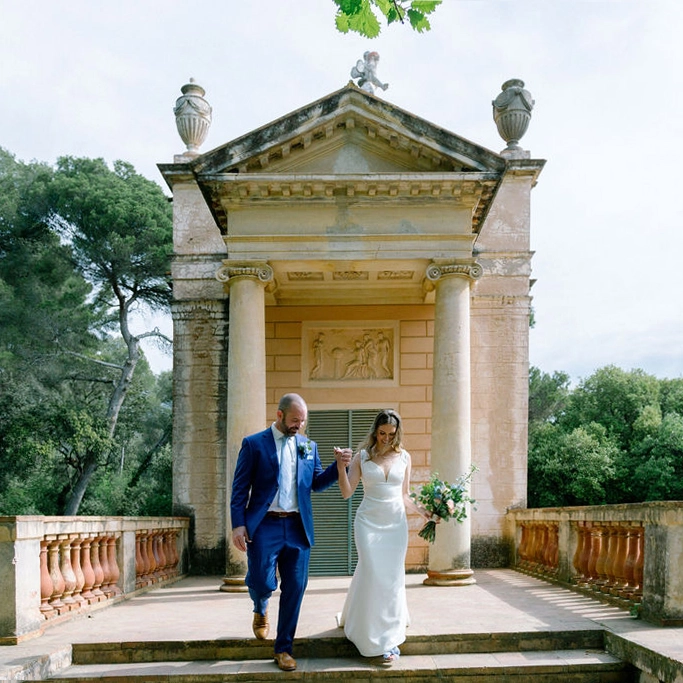 Discover more about our destinations
with our YouTube testimonials
Paris:
Best-selling

elopement destination
Lots of couples pick a Paris elopement package to celebrate their love. The City of Lights is truly magical at any time of the year. It has a fame for being the most romantic destination for a reason: little lights reflecting on the river, the old town full of artists and flowers, the bakeries smelling like macarons, romantic, whimsical gardens… and, of course, the majestic Eiffel Tower. If you are looking for timeless elegance and romanticism, you can't go wrong eloping in Paris. Check out our packages.
Portugal:
Secret gem

elopement destination
Portugal has been rising in popularity lately because of its unique charm. Its location in the Atlantic Sea, instead of the Mediterranean shore, offers a distinctive landscape, influencing the Portuguese vibe. Say 'Yes, I do' in the colorful coastal villages built in the hills that create a natural barrier between Portugal and Spain, like a magical land hidden from strangers. As you enter this magical place, you can have the most intimate elopement ceremony, for example, in Sintra, an majestic architecture wonder out of a fairytale. And, of course, enjoy their delicious wine and gastronomy, too. Discover our Portugal elopement packages now.

Creating your perfect elopement ceremony
The best ceremony is the one that you are dreaming about!
Feeling overwhelmed about organizing your elopement in Europe is normal, so many questions arise. But that is why we are here, to answer all your questions and disappear your fears. Let's start organizing your elopement.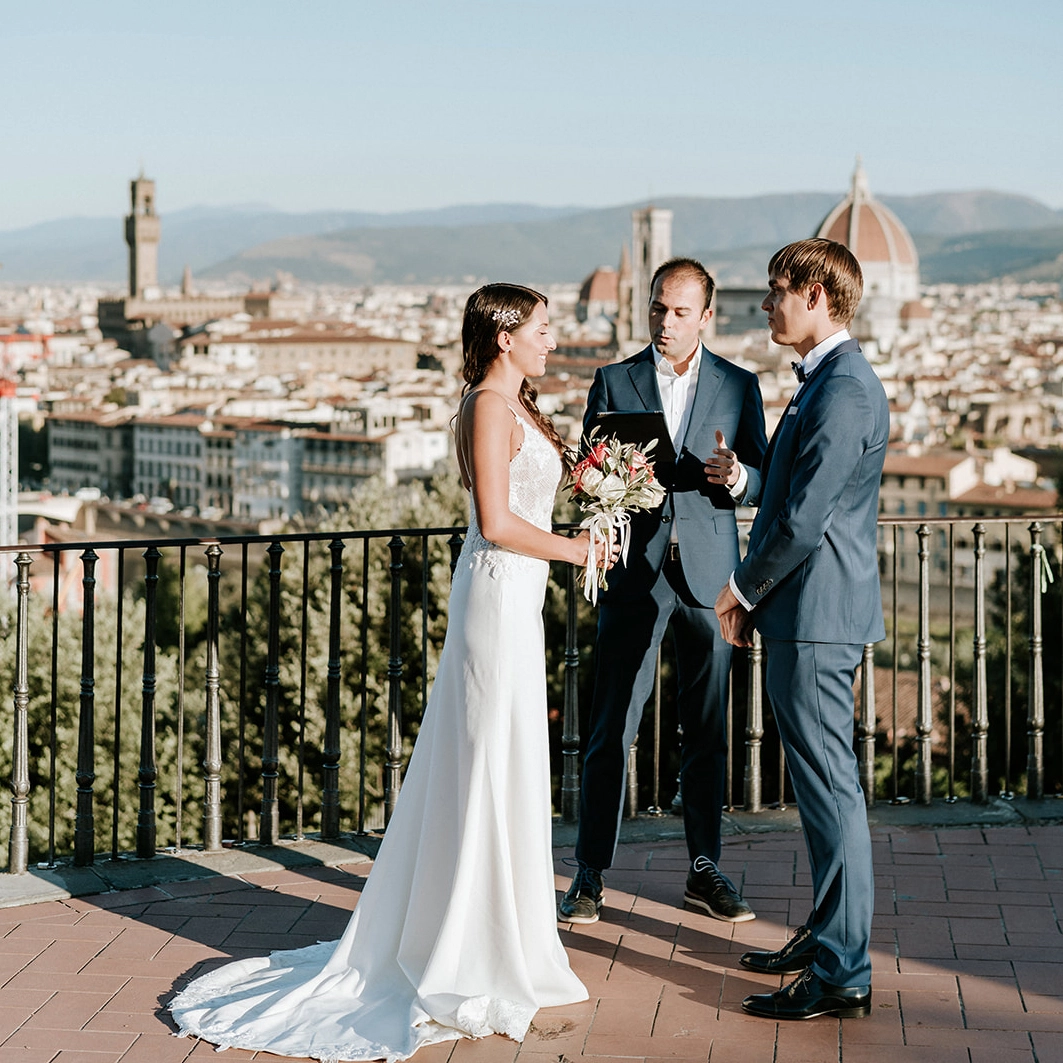 STEP

1


Pick an elopement destination that speaks about you
All our elopement destinations in Europe are excellent in their own way. How to pick one? There are many ways to approach it:
Pick a city that resonates with your values, lifestyle, or aesthetic vision. Read about them to discover which one could be, or ask our coordinators for advice.
Choose a country related to your familiar tradition and culture. If your family has roots in any European country, you will likely find a city representing your heritage.
Decide on a destination where you built some memories together in the past: your first trip together or the city where your partner proposed, or maybe where you lived something that impacted you individually and as a couple.
Organize your once-in-a-lifetime trip, almost as a honeymoon, and take the opportunity to get beautiful and unique wedding photos and videos while eloping.
Not all the elopement destinations cost the same. Still, Europe can generally be very affordable — pick between those options that adjust more to your budget, considering flights and accommodation.
Once you pick your elopement destination, it's time to book a date and a package.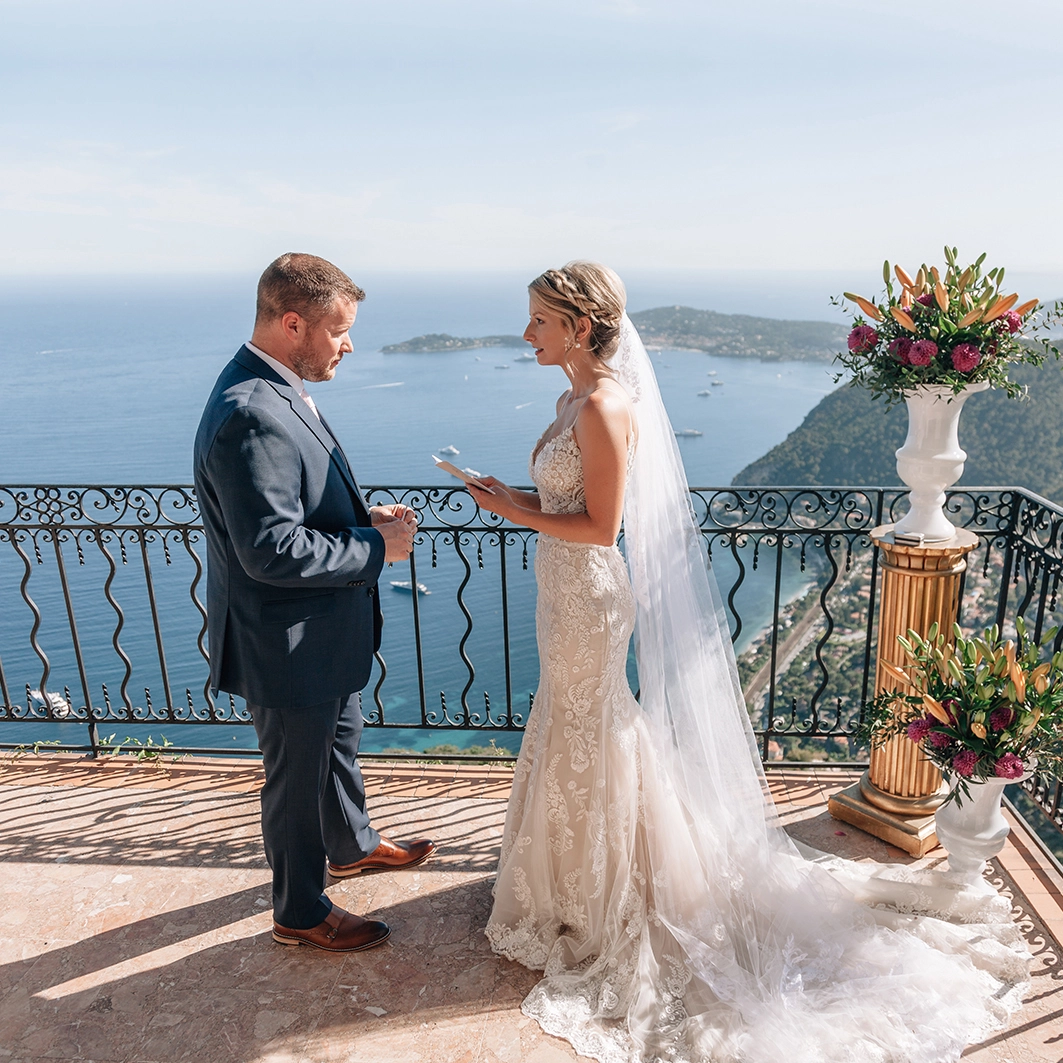 STEP 2
Book your special day
Your destination is chosen; it's time to pick your elopement package and date. You can see the prices on their specific pages.
We designed each elopement package to cover all the basic needs; this way, you can get a better idea of the costs of the essentials to make your ceremony memorable. Love Gracefully doesn't have hidden fees, and each package includes our best free elope spots.
Don't worry; this is just a starting point! At the same time, the details will be fully customizable, and we can add any extras or exclusive venues for an extra fee.
The most important thing is to book your date: either if it's a significant day in your love story or it happens to be the perfect time for your getaway together, Love Gracefully gets booked quite in advance, so don't wait until the last minute – we can discuss the final details of your package in the following stage.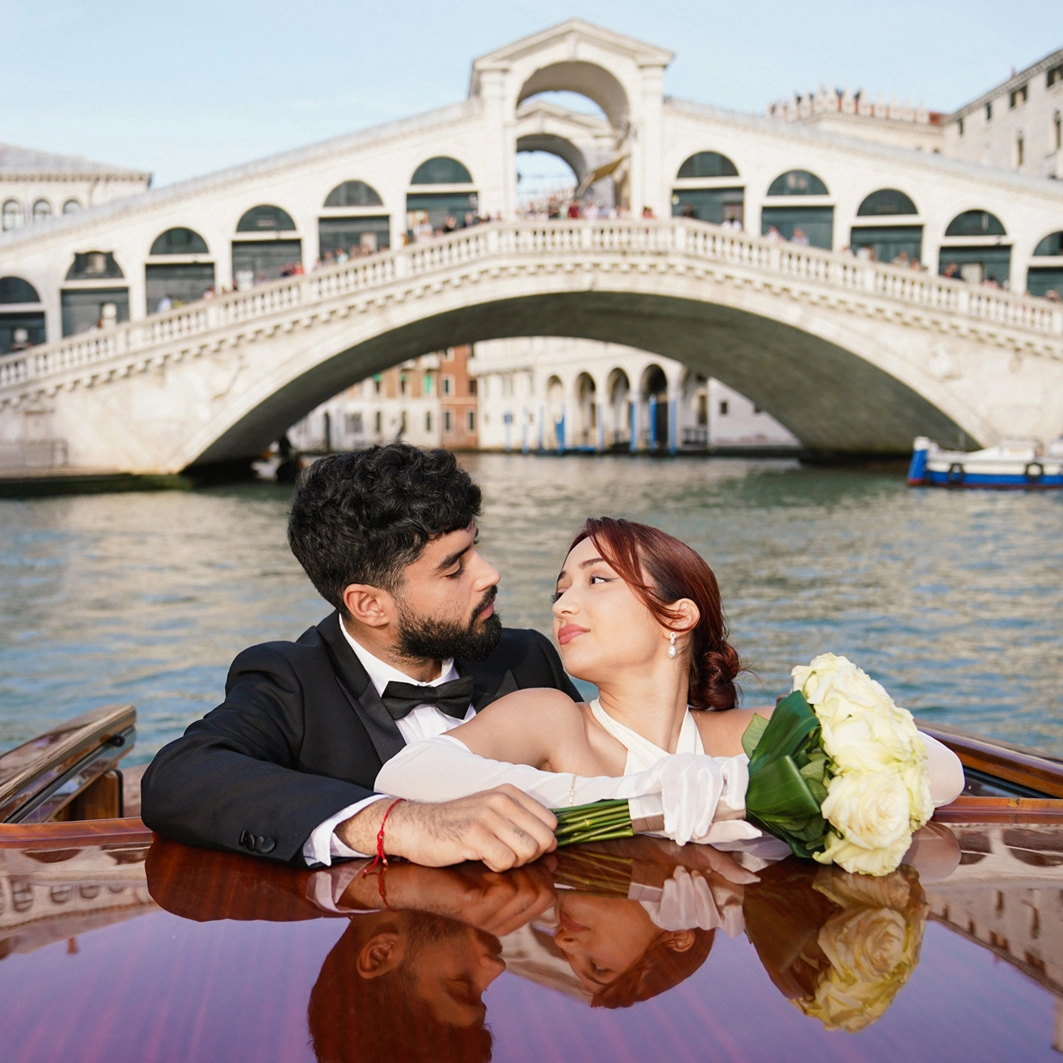 STEP

3


Let's build your ceremony
You have a location, a package, and a date for your elopement in Europe. Now comes the fun part: organizing your ceremony and deciding the details: flowers, make-up and hair, photo locations, car, music, or any other extra you wish.
As you count on Love Gracefully to plan everything, you won't need to worry about finding vendors and agreeing with their agendas; we will do that for you. You will know the person who is coordinating your elopement and they will assist you during the journey.
We will ask you to complete a questionnaire about you, your partner, and your love story. We will ask you about other preferences, such as if you want to include a text that resonates with you or mention your beliefs. The official will write an emotional and personalized ceremony touching your hearts for years.
Contact us now – your desired elopement in Europe is one click away.

MEET OUR TEAM
Pierre,
Founder, director, and celebrant in Paris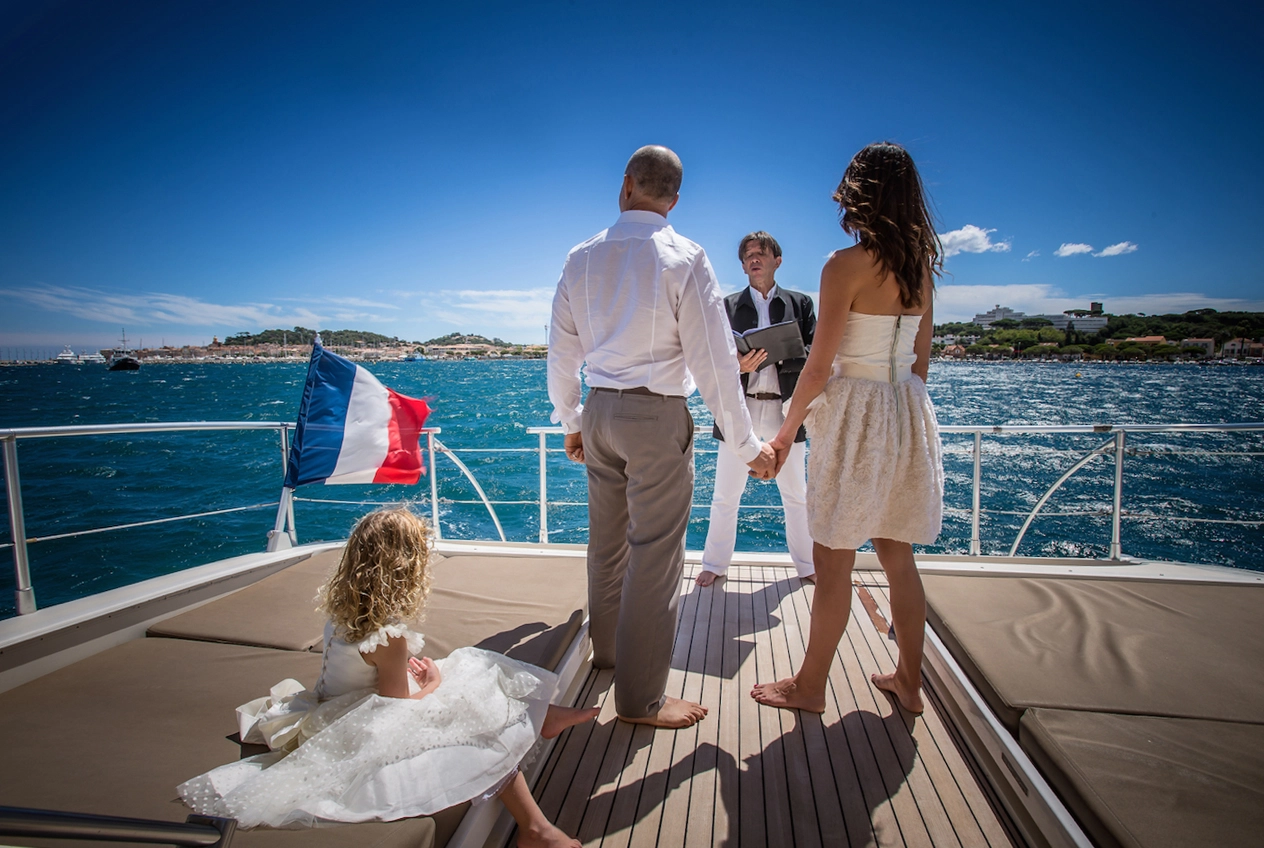 Pierre is the founder of Love Gracefully, an organization who have helped hundreds of couples celebrate their wedding day in Greece and Europe. Love Gracefully has gained plaudits for the brilliant ceremonies it delivers, and the way in which our team works with the utmost diligence to make each ceremony unique.
Pierre and his team Will help you piece together the ceremony you wish, and in the location of your choice. You can contact Pierre to discuss all of your requirements, and in depth. Be assured that Pierre and his team Will cater for your needs, no matter what it is you are seeking to arrange, and where you wish it to happen.
"The fact that I talk about love all day long with couples who want to celebrate their love is a real blessing. I have so much gratitude for the life I have: being of service for couples from all over the world! I love to create ceremonies that are meaningful. To see the eyes of the couples I marry while they share their vows is magic: I know I am making a difference in a world that, sometimes, doesn't make much sense…"
Pierre Thérond.
Pierre and his team Will help you piece together the ceremony you wish, and in the location of your choice. Check out the packages and destinations that are available on our website, but let them simply be the inspiration for your own thoughts and wishes. You can contact Pierre and his team to discuss all of your requirements, and in depth. Be assured that Pierre and his team Will cater for your needs, no matter what it is you are seeking to arrange, and where you wish it to happen.

OUR LOVE STORIES
Real elopements in Europe
We organized hundreds of elopement ceremonies in Europe. Discover more about some of them – each one was unique and special.
Do you need more information about our elopement wedding packages? Feel free to fill this form and we will contact you.
Please fill in the form below.
WATCH MORE TESTIMONIALS
IN OUR YOUTUBE CHANNEL
Would you like to hear about how the wedding, the planning, the ceremony went for other couples we have worked with? Feel free to listen to our wedding testimonials video recorded all over Europe. It's direct and personal testimonials. Couples will talk about their renewal of vows, their elopement or their destination wedding. For more, you can also check out our Love Gracefully testimonials Youtube channel.