VOW RENEWAL PACKAGES IN EUROPE
VOW RENEWAL IN
EUROPE


ONCE IN A LIFETIME
Are you traveling to Europe? Or maybe, looking for a unique way to reaffirm your love for your partner. Organize a vow renewal ceremony in Europe to make it truly unique and only about you two in a city that resonates with your love story.
Europe has many cities that have existed for thousands of years, and many buildings and art pieces are still standing and are proof of their eternal nature, resilience, and universal beauty. Organizing your vow renewal in Europe will represent those values as a testimonial of a long-lasting commitment.
Either if you are planning a romantic getaway together for the first time to Europe – or you want to travel back to that special place of your honeymoon or proposal – it is a perfect time to say I love you even more after all this time in a unique location with a vow renewal package. And, of course, you can have stunning photos and videos from a day you won't forget.
YOUR TAILOR-MADE

EUROPE VOW RENEWAL
You and your sweetheart built a love story together through the years, collecting memories and experiences that shaped who you are now. Your personality, hobbies, and values should shape your Europe vow renewal – elegant, artsy, boho, regal, luxurious… you will find a unique charm in each city; make sure to find the one that describes your past, present, and future. Don't worry; we will find your ideal location.
With our expertise, we selected the best vow renewal locations and designed five vow renewal packages for each destination to cover the usual needs for this type of ceremony. This will help you to cover the essentials, and then we will work together to make the experience truly unique.
Let's talk and create your ideal vow renewal in Europe.
LOVE GRACEFULLY

IN EUROPE
For over 15 years, Love Gracefully has been creating unforgettable vow renewal experiences. Our founder, Pierre, a passionate celebrant, embarked on this journey in the romantic city of Paris, France, the epitome of love. With his charm and dedication to love stories, he quickly expanded our services to the most cherished European cities, ensuring every couple gets their dream vow renewal day with the help of teams of local coordinators and vendors.
Our celebrants and coordinators are locals deeply connected to the cities where they organize your vow renewal. Their insider knowledge allows them to curate the perfect experience, from handpicking the best wedding vendors – photographers, florists, make-up artists, musicians, and more – to discovering hidden gems for your ceremony backdrop, away from the crowds while taking care of all the necessary practicalities.
Communication is vital, and rest assured, our wedding team is fluent in English, even in cities where it might not be the native language. We're here to assist you in navigating any cultural nuances and customs, ensuring your vow renewal in your chosen European city is a seamless and delightful experience. Let Love Gracefully make your vow renewal celebration that will touch your hearts forever.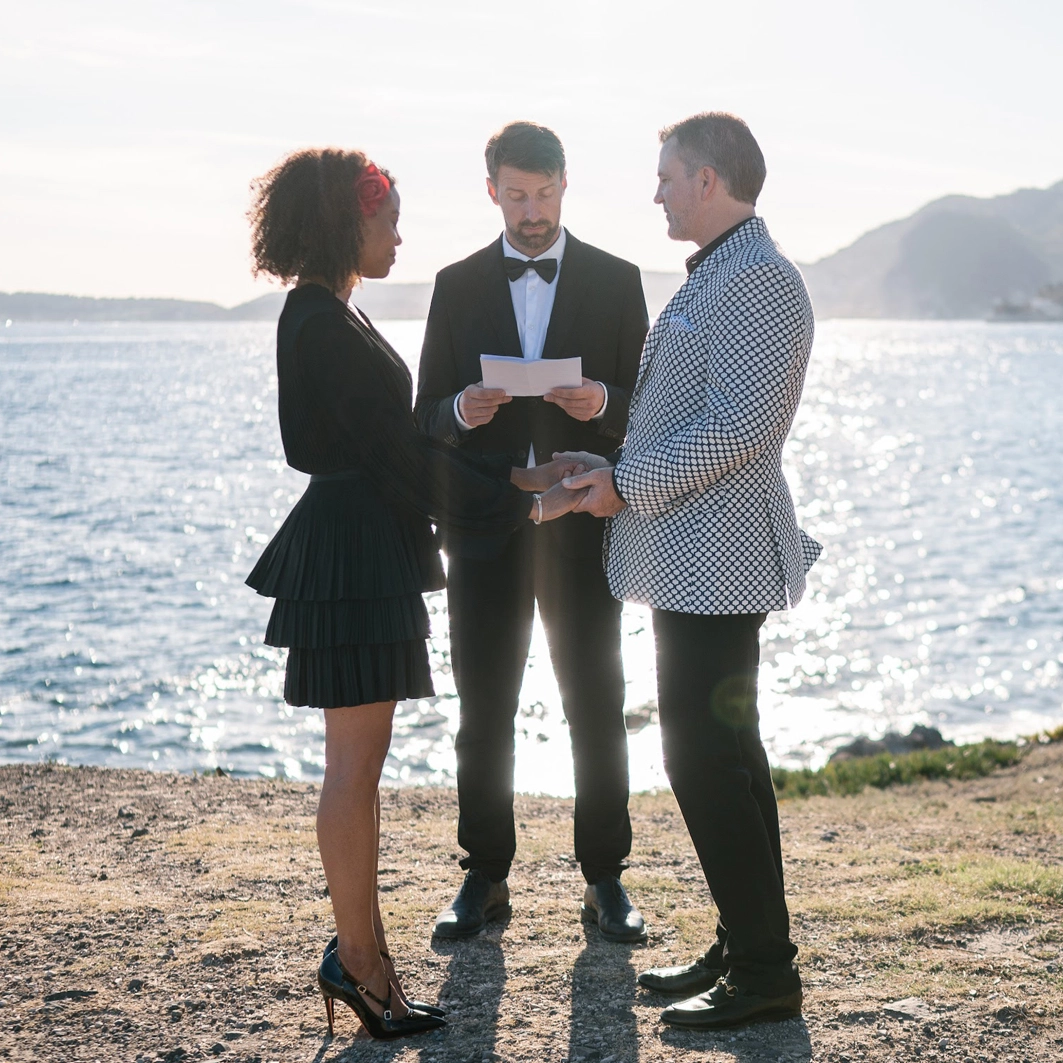 Discover more about our destinations
with our YouTube testimonials
Paris:
Best-selling

vow renewal destination
Paris is a classical honeymoon or proposal destination as it is the most romantic city in the world and a first-time international getaway for couples in love. That is why many couples decide to return to the City of Lights and renew their vows in a destination where they cherish many lovely memories or maybe aim to create new ones. Romance is the language of this dreamy city, and if you book a vow renewal in Paris, you will feel it in every corner. Reaffirm your love in a timeless, elegant, and heartwarming city. Check out our packages.
Sicily:
Secret gem

vow renewal destination
Sicily, the hidden gem of Italy, is nestled in the heart of the Mediterranean Sea. This enchanting island casts a spell with its ancient ruins, charming villages, and sun-kissed coastlines. As you explore Sicily's picturesque towns and bask in the warmth of its culture, you'll find the perfect backdrop for renewing your vows and less crowded than other popular locations. Whether amidst the majestic ruins of Agrigento or overlooking the azure waters of Taormina, Sicily promises an intimate and unforgettable vow renewal experience. Indulge in the island's delectable cuisine and local wines, adding a touch of Italian romance to your celebration. With Love Gracefully's Sicily vow renewal packages, embark on an intimate journey to rediscover your love story in this idyllic Mediterranean jewel.

Create your perfect ceremony
All vow renewals are different; the perfect one for you speaks about your love story.
As much as it might seem intimidating, organizing your vow renewal in Europe is easy with our packages and our coordinator's help. It's time to start building this precious moment: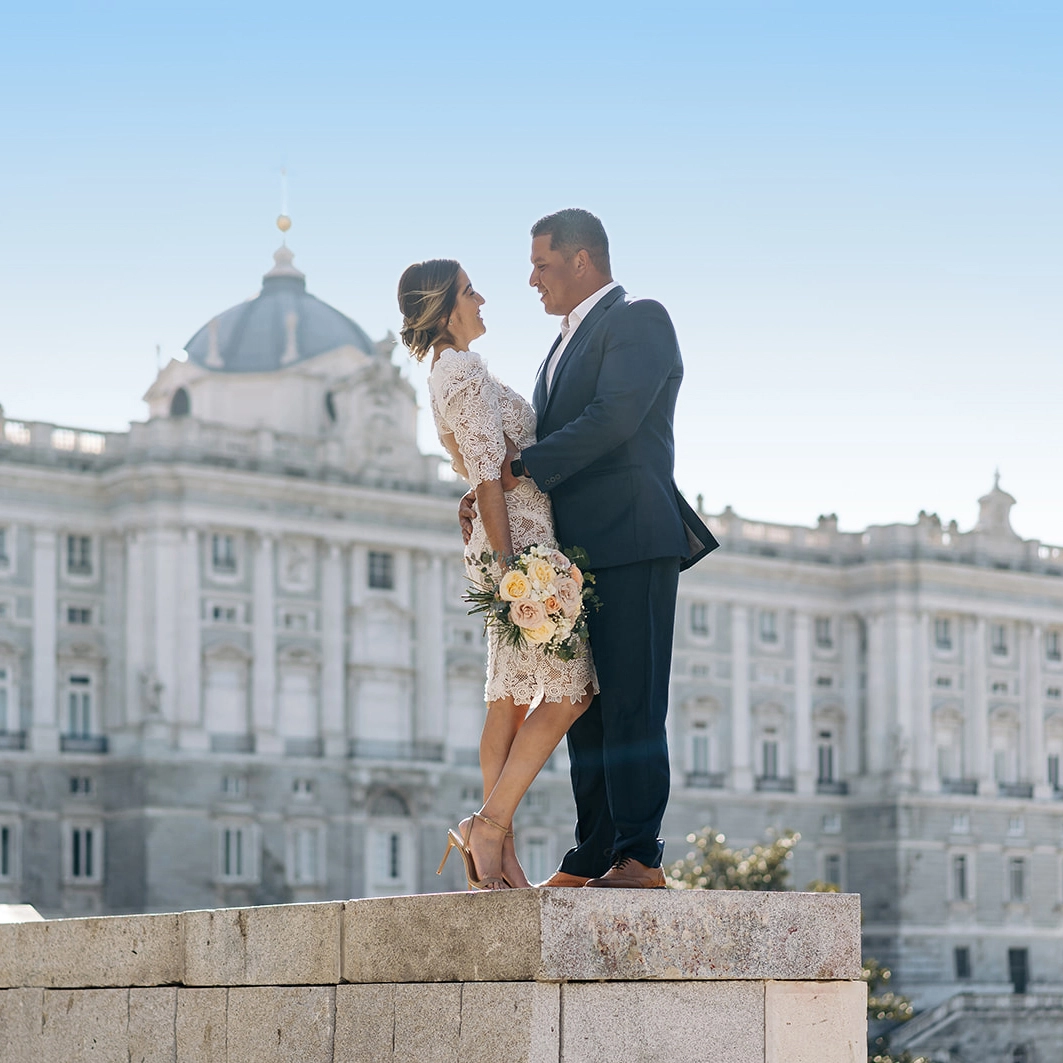 STEP

1


Choose a vow renewal destination that reflects your love story
All our wedding locations are unique for one reason or another. This is our recommendation to pick your location:
Plan that dream trip on your bucket list once and for all, either as a second honeymoon or a romantic getaway for the two of you, and create a new bond together while having amazing pictures and videos to make it extra special.
On the same line, you may want to go back to that European city or country where you already built some memories in the past: your honeymoon, your proposal, or your first international trip together. Reaffirm your love in a place of significance.
Decide on a vow renewal location that matches your aesthetic, vibe, lifestyle, or values. You can read more about them on our website for a more defined idea.
If you have ancestors from Europe, you could travel to their land, infuse in their culture and traditions and make them testimonials of your vow renewal.
Are you decided? Great! Time to book your date.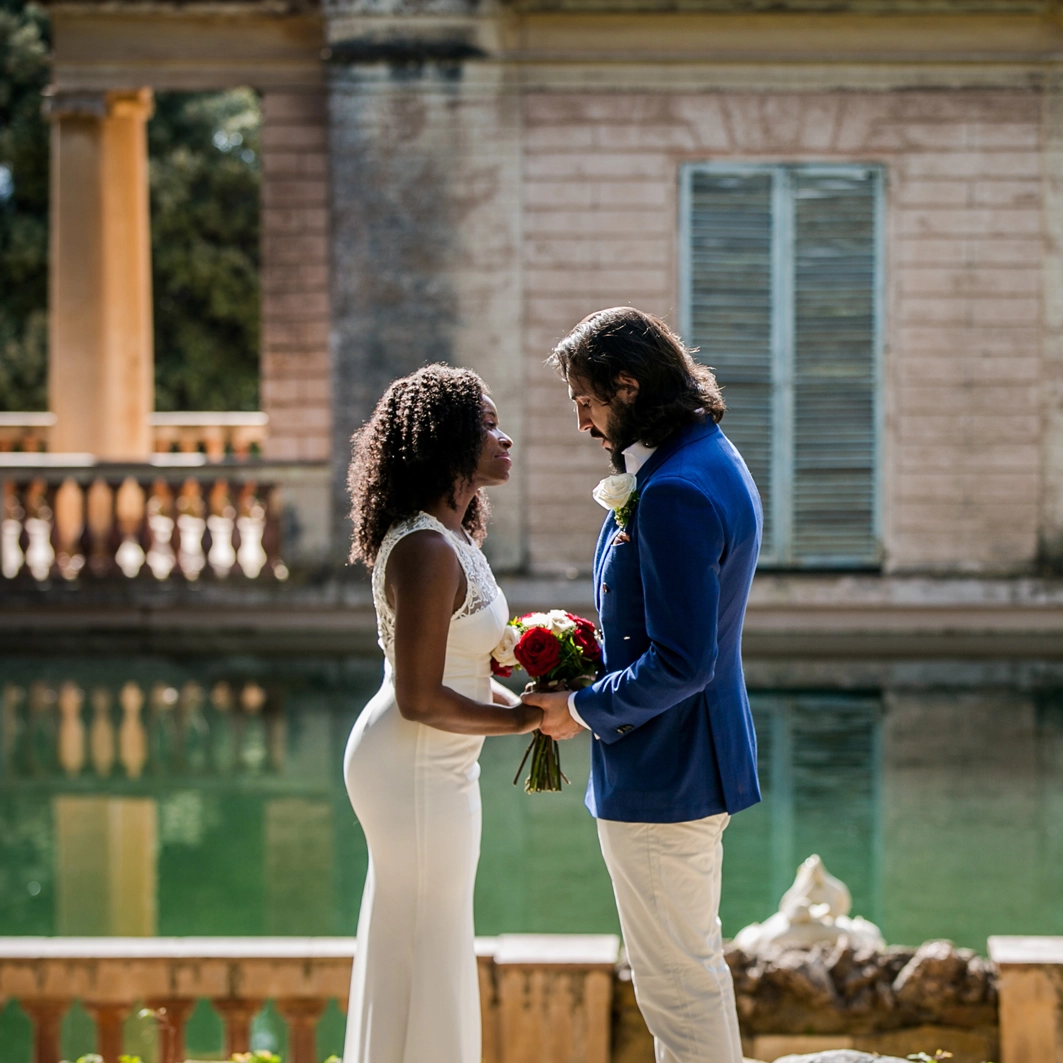 STEP 2
Book your special day
Now that you decided on a destination, the most important is to book your date. Whether it is a significant day in your love story or convenient for your trip plans, you should do it as soon as you are ready, as Love Gracefully dates book pretty quickly.
Pick a vow renewal package to book your date. We created five vow renewal packages that cater to different ceremony styles to make things easier for you. They include our best free ceremony spots in the chosen city and no hidden fees. We can also find more exclusive venues for an extra cost.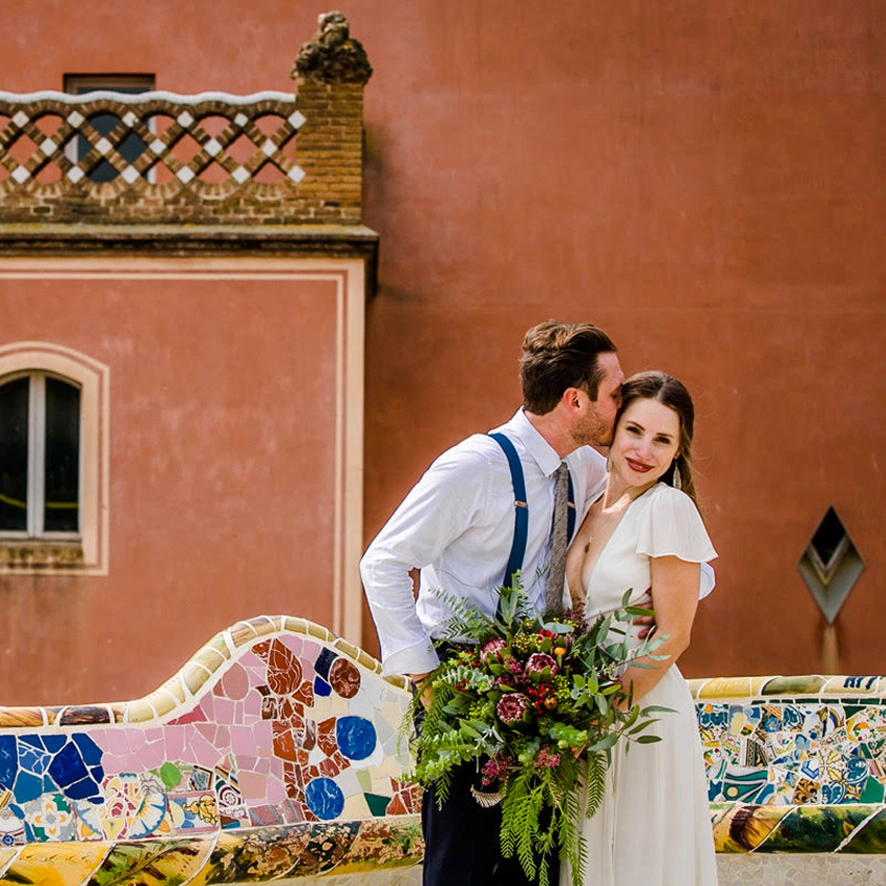 STEP 3
Let's build your vow renewal ceremony
Location picked? Check! Package and the date booked? Done! – This is the moment to have fun and dream big: organizing the vow renewal and designing the details according to your vision. You can keep it sweet and simple or spur yourself and add many extras such as flowers, music, a luxury car, or more. Do you regret not wearing specific wedding attire on your original wedding day? This is the perfect opportunity to do so.
You only need to focus on enjoying the day as Love Gracefully will find the best vendors and coordinate their agendas; you will know your coordinator by name and be next to you during the journey.
We don't work with generic and boring templates. We will ask you to complete a questionnaire about your love story, amongst other preferences. The official will write an emotional and personalized ceremony touching your hearts for years, along with your personal written new vows.
Contact us now – your desired vow renewal in Europe is one click away.

MEET OUR TEAM
Pierre,
Founder, director, and celebrant in Paris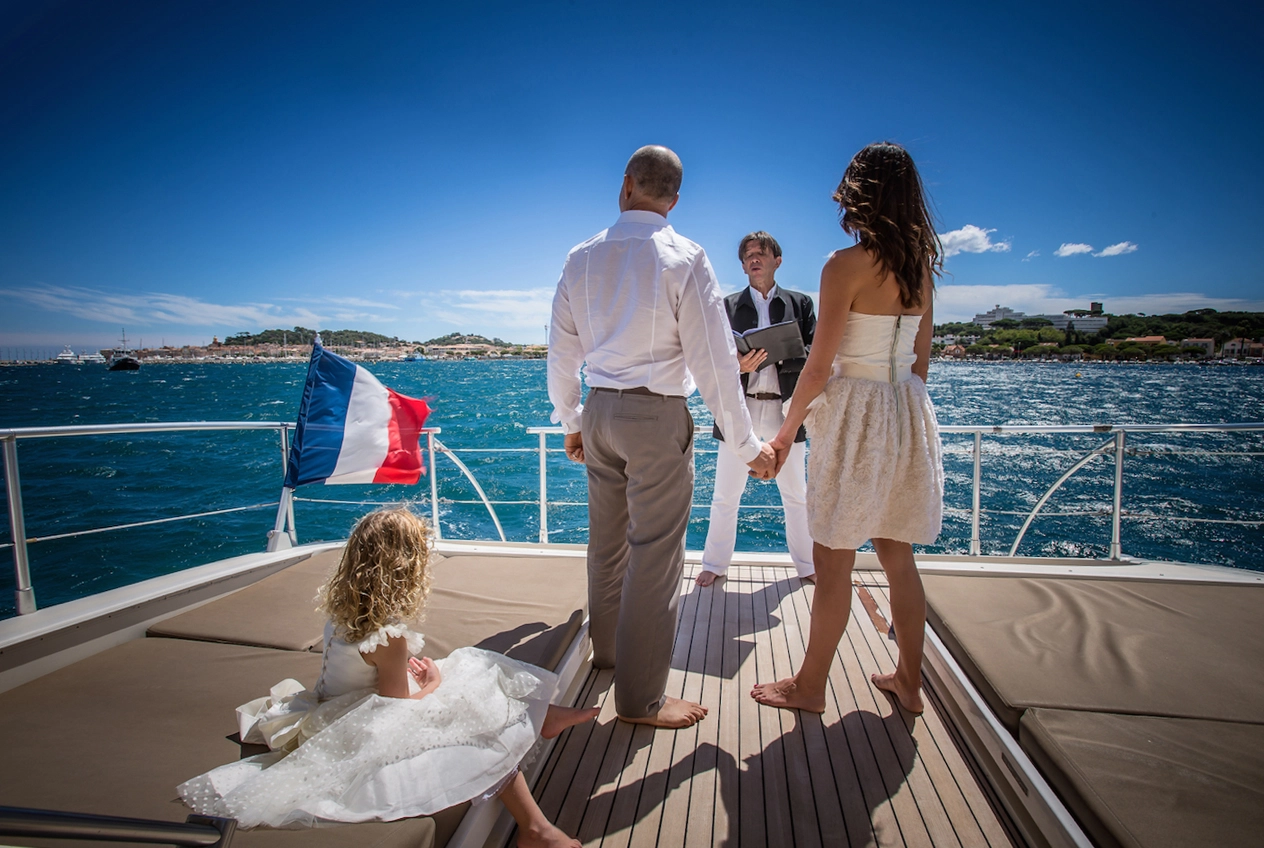 Pierre is the founder of Love Gracefully, an organization who have helped hundreds of couples celebrate their wedding day in Greece and Europe. Love Gracefully has gained plaudits for the brilliant ceremonies it delivers, and the way in which our team works with the utmost diligence to make each ceremony unique.
Pierre and his team Will help you piece together the ceremony you wish, and in the location of your choice. You can contact Pierre to discuss all of your requirements, and in depth. Be assured that Pierre and his team Will cater for your needs, no matter what it is you are seeking to arrange, and where you wish it to happen.
"The fact that I talk about love all day long with couples who want to celebrate their love is a real blessing. I have so much gratitude for the life I have: being of service for couples from all over the world! I love to create ceremonies that are meaningful. To see the eyes of the couples I marry while they share their vows is magic: I know I am making a difference in a world that, sometimes, doesn't make much sense…"
Pierre Thérond.
Pierre and his team Will help you piece together the ceremony you wish, and in the location of your choice. Check out the packages and destinations that are available on our website, but let them simply be the inspiration for your own thoughts and wishes. You can contact Pierre and his team to discuss all of your requirements, and in depth. Be assured that Pierre and his team Will cater for your needs, no matter what it is you are seeking to arrange, and where you wish it to happen.

OUR LOVE STORIES
Real vow ceremonies in Europe
We organized hundreds of vow ceremonies in Europe. Discover more about some of them – each one was unique and special.
Do you need more information about our elopement wedding packages? Feel free to fill this form and we will contact you.
Please fill in the form below.
WATCH MORE TESTIMONIALS
IN OUR YOUTUBE CHANNEL
Would you like to hear about how the wedding, the planning, the ceremony went for other couples we have worked with? Feel free to listen to our wedding testimonials video recorded all over Europe. It's direct and personal testimonials. Couples will talk about their renewal of vows, their elopement or their destination wedding. For more, you can also check out our Love Gracefully testimonials Youtube channel.