BARCELONA ELOPEMENT
Colorful fantastic tailor-made ceremonies
ELOPE IN BARCELONA


A city built as a fairytale
Barcelona is the dream elopement destination for couples seeking a stress-free alternative to traditional weddings yet still desiring a one-of-a-kind celebration of their love. A personalized elopement ceremony in this colorful and full-of-passion city allows you to experience the magic of a real wedding while enjoying an exclusive and intimate ceremony in one of the world's most enchanting locations.
If you decide to elope in Barcelona,  you can organize your once-in-a-lifetime trip to Spain or Europe as a fantastic honeymoon. You will save time and money and have more budget to splurge on all the fantastic activities this city offers. Another reason to go to Barcelona might be that you feel connected by a past vacation, ancestral bonds, or love its vibe and values.
Eloping in Barcelona is a lifetime experience; we will create it for you.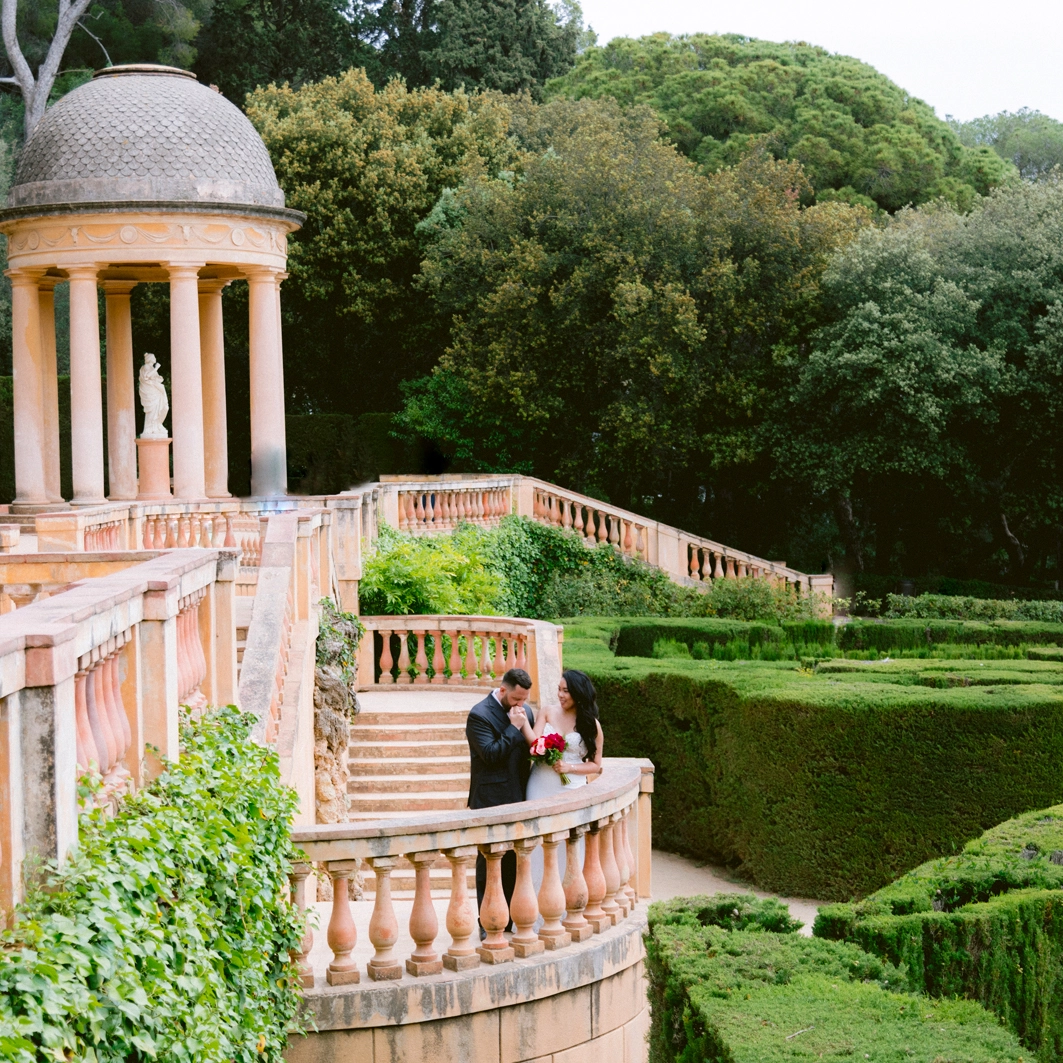 YOUR TAILOR-MADE

BARCELONA ELOPEMENT
Are you tired of attending weddings where the celebrant recites the same clichéd phrases you've heard countless times before? At Love Gracefully, we avoid templates. Every Barcelona elopement ceremony starts from scratch, tailored to fit you and your partner perfectly. Understanding your love story and values is crucial to us; we cherish the uniqueness of your Barcelona elopement.
With more than a decade of experience organizing Barcelona elopements, we have established strong connections with the best providers in the industry, from photographers to makeup artists, florists, and luxury car services. Your elopement is all about you, and we are here to make your dreams come true. Don't hesitate any longer; elope in Barcelona with Love Gracefully.
LOVE GRACEFULLY

IN BARCELONA
During the last 15 years, we have organized hundreds of Barcelona elopements. Pierre, our founder, and celebrant, started in Paris but quickly fell in love with the unique aesthetic of Barcelona. Inspired by its colors and heartwarming people, we decided to offer couples from all over the world the opportunity to elope in Barcelona.
That's why we have an excellent and professional team in Barcelona who lives in the city daily to discover the best secret spots for ideal ceremony or photo opportunities and the most excellent vendors for your elopement vision.
As our wedding team speaks excellent English, it will be very helpful to make the planning smooth, to immerse yourself in Barcelona's unique culture and lifestyle.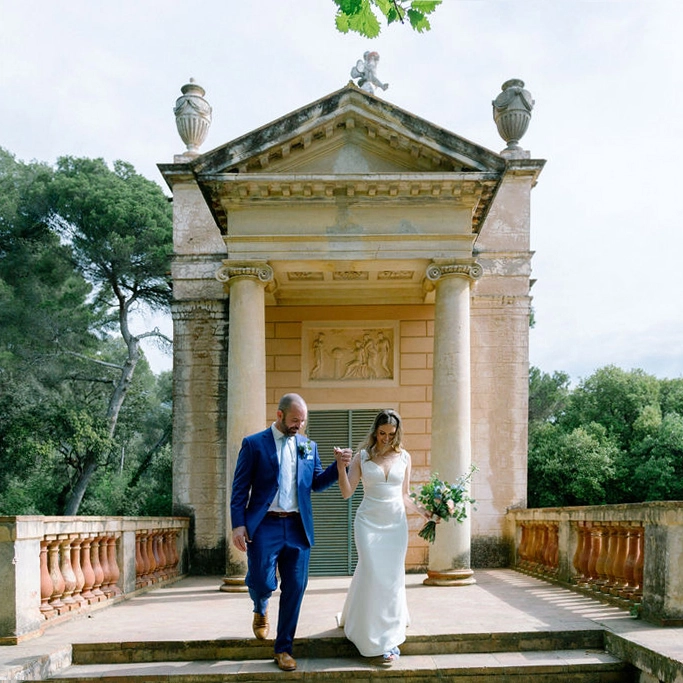 ELOPEMENT DESTINATIONS FULL OF MAGIC
BARCELONA AS YOU DREAM IT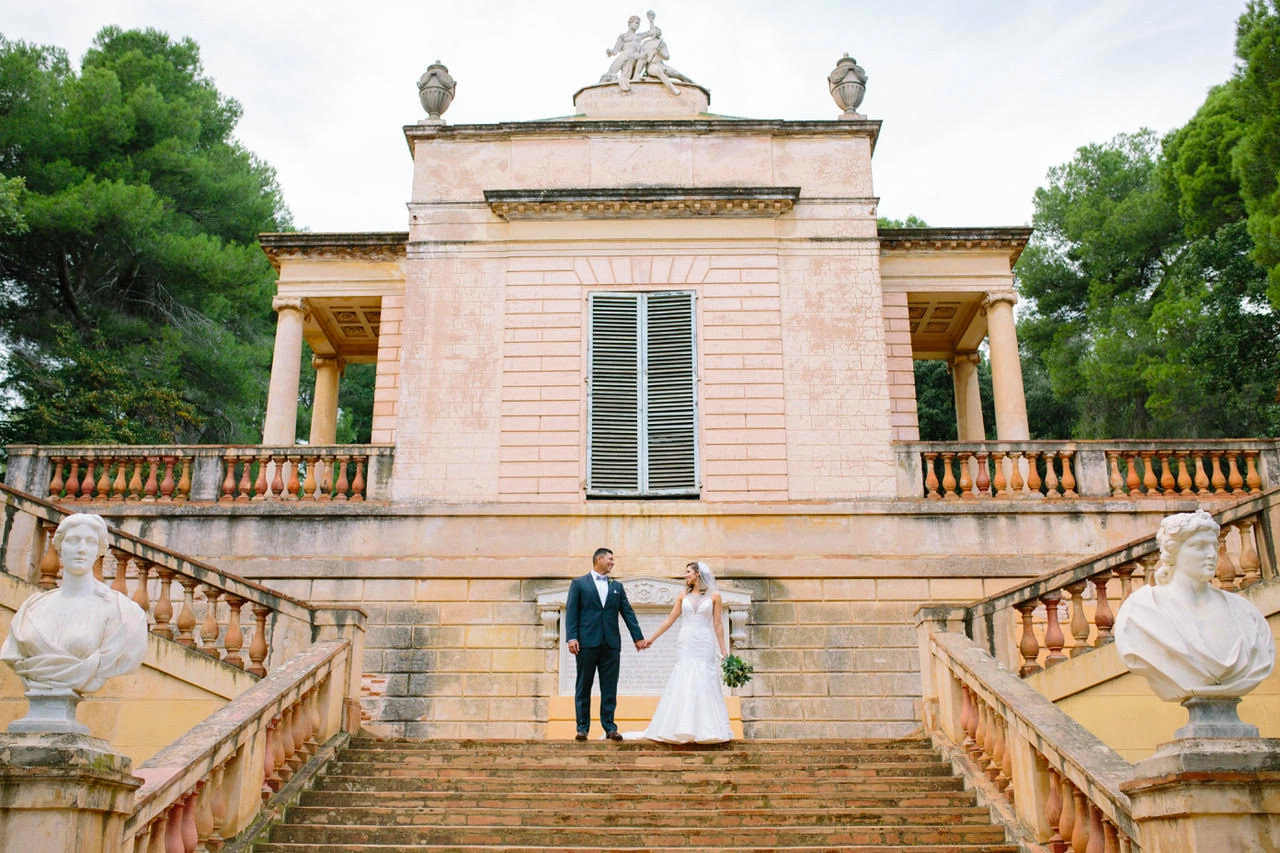 TOP LOCATION:
HORTA LABYRINTH PARK
Nestled in the heart of Barcelona, the Laberint d'Horta is a captivating and quiet garden, making it the perfect place to elope in this vibrant city. With its romantic and secluded atmosphere, Laberint d'Horta offers a unique and intimate setting for exchanging your vows. As you wander through the lush greenery and intricate maze, you'll feel like you've entered a fairytale. The picturesque neoclassical pavilions and statues add a touch of elegance to the surroundings, providing a dreamy backdrop for your special moment.
The Laberint d'Horta is visually stunning and has a rich history dating back to the 18th century. The tranquility and beauty of nature will surround your elopement at this hidden gem in Barcelona. From its scenic spots for exchanging vows to the enchanting labyrinth that represents the journey of love, this magical location symbolizes the beginning of your lifelong adventure together.
Eloping in Laberint d'Horta is a romantic and meaningful choice, offering a unique and personal touch to your Barcelona elopement. Let Love Gracefully guide you through this unforgettable experience. Book your elopement package now!

Watch more testimonials on our Youtube channel
Eloping in Barcelona

: magical colors
Most couples decide to organize their elopement ceremony in Horta Labyrinth. Still, we can offer other unique locations for an extra fee if you want a more private experience or if you have guests, such as Torre Bellesguard or Hotel Colon's Terrace. After the ceremony, we will find enchanting and colorful spots around the city to take photos and videos so that you can keep this memory forever with you.
Hundreds of successful
elopements in Barcelona
Would you like to hear about how the elopement ceremony in Barcelona went for other couples we have worked with? Feel free to listen to our wedding testimonials videos on our YouTube Channel. It's direct and personal testimonials about our elopement services.
"We're from Ontario and had no idea about Barcelona. Pierre-Henri helped us with everything; recommendations, timing, perfect wedding vows writing… He went above and beyond. Thank you Pierre-Henri!" A couple from Ontario – Happily married in Barcelona by Pierre.

Create your perfect Barcelona elopement
The best Barcelona elopement is the one you can imagine!
It is normal if you feel intimidated, but with our Barcelona elopement packages and the support of our team, your special day will be like a breeze. Discover more!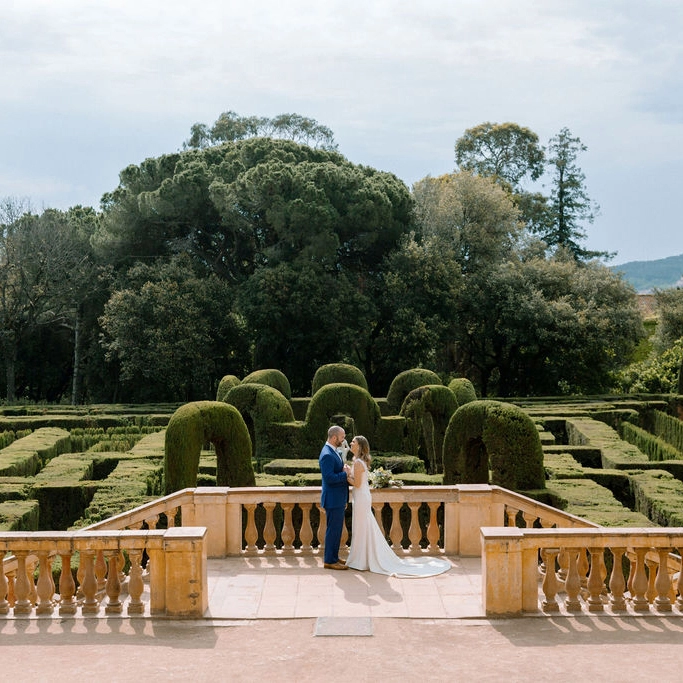 STEP

1


Secure your date and Elopement Package
The first step is to choose a date that holds significance for you or aligns with your travel plans. Barcelona elopements with Love Gracefully are highly sought-after, so act swiftly to secure your preferred date, as it's a popular destination due to its good weather all year long.
Once you've decided on a date, select the Barcelona elopement package that suits your preferences and make a deposit to confirm your booking. Our five thoughtfully crafted packages cover all the essentials for your dream ceremony, with the flexibility to add personalized touches later on.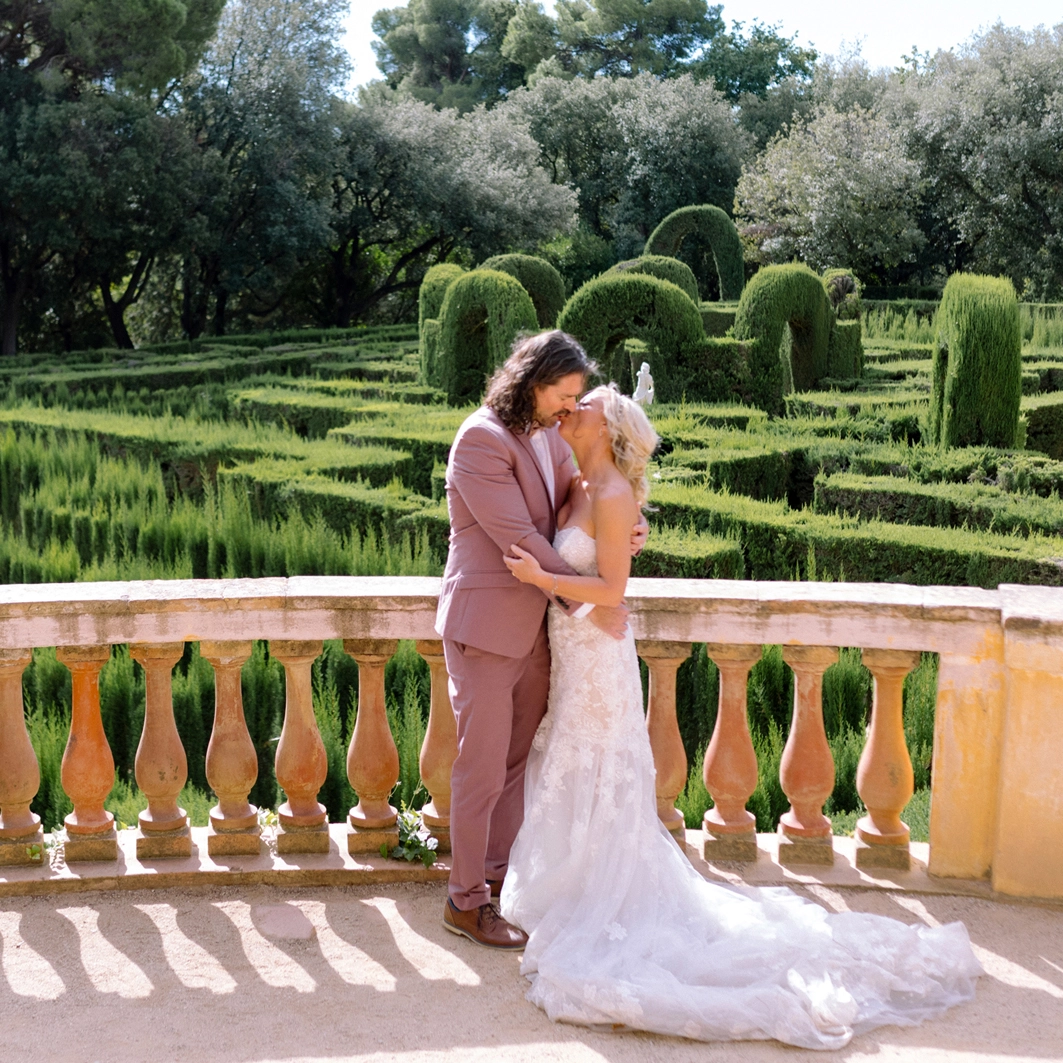 STEP

2


Tailor Your Wedding Package
Now comes the exciting part – personalization! Together, we'll bring your vision to life, starting with choosing the perfect ceremony location in Barcelona. Considering your preferred season and time, our expert team will help you find an ideal spot that resonates with your unique love story.
With a myriad of options, you can customize other elements included in your package to make it truly distinctive. The possibilities are endless, from exquisite flowers and luxury cars to hair and makeup arrangements. This day is all about realizing your dreams!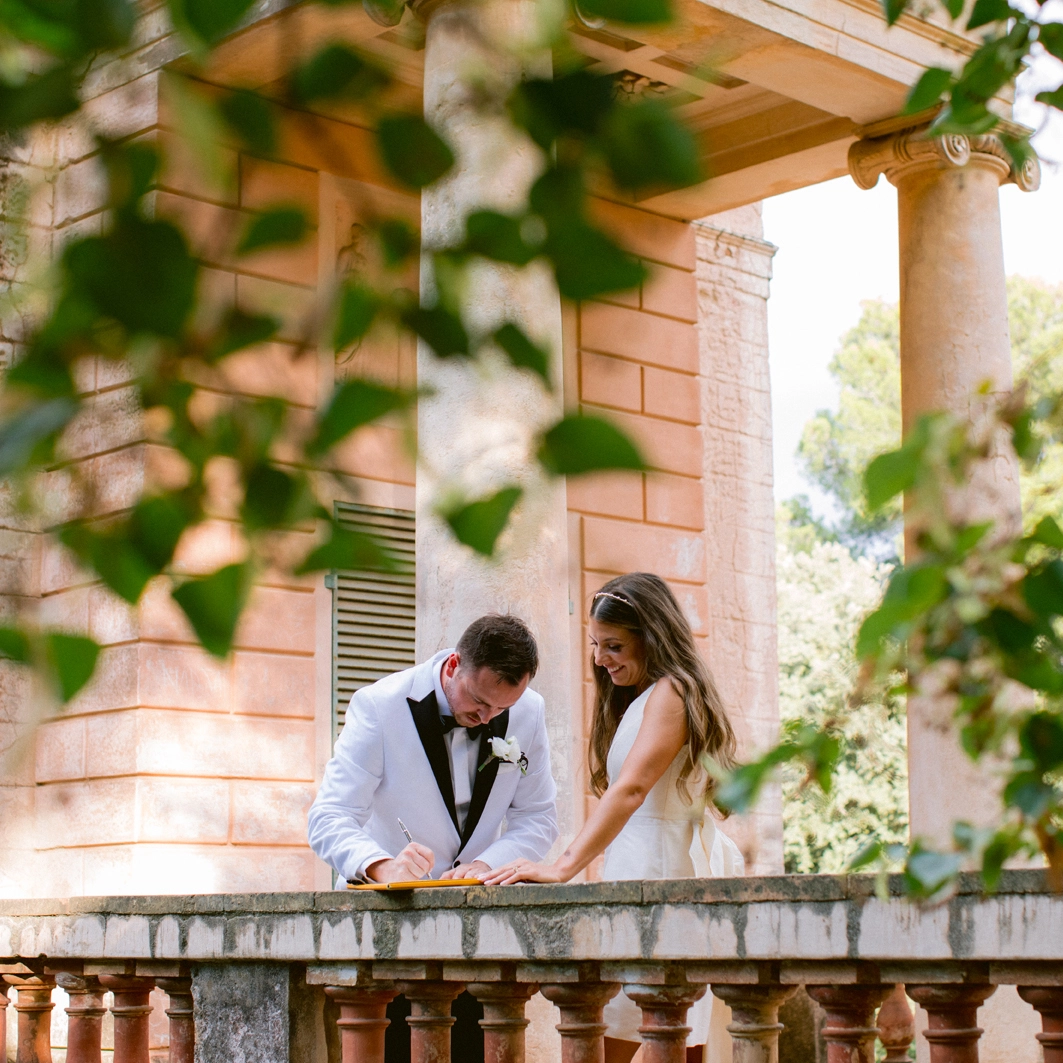 STEP

3


Craft Your Dream Ceremony
Your Barcelona elopement ceremony should reflect who you are and the love you share. To achieve this, our dedicated celebrant will reach out to you beforehand, getting to know your story intimately. Armed with these insights, they will create a heartfelt script that resonates with your soul, while our coordinator will provide you with the best ideas to ensure an unforgettable day.
Are you ready to embark on an extraordinary journey to your perfect elopement in Barcelona? Let Love Gracefully be your guide to this unforgettable experience.
FAQ about eloping in Barcelona
Check the most common questions our couples have before they decide to elope in Barcelona. Feel free to contact us for further information.
As we state before, our Barcelona elopement ceremonies are purely symbolic, meaning that they have 
no legal value
. The idea here is that due to heavy paperwork, rules and translations issues in a foreign country, we suggest to couples to have the paperwork done at home and come to Europe to celebrate fully their love. Our specialty is the celebration of love, but not the paperwork. You can see Pierre explaining this in 
this video
.
Our Barcelona elopement ceremonies are totally personalised. They can either be spiritual or not at all. They are designed to meet your beliefs. Any God is welcome as well as an atheist or… In that sense, Love Gracefully is a secular company that embraces all beliefs and all non-beliefs. But our officiants are not priests, nor pastors, nor rabbis.
Would you want a religious ceremony, depending on the city, we could direct you to a local church. It's very rare as many European priests do not speak English. So, what we recommend is that, if you want a religious ceremony in Europe, to let us, at Love Gracefully, create a spiritual ceremony that will be celebrated in an exquisite outdoor location.
We do understand your concern in the event of rain if you want to elope in Barcelona. Since we always work outdoors, we have the expertise on what to do in case of rain; we spend a lot of time looking at weather forecasts. And after more than 400 ceremonies, here is what we've learned:
It's an issue to take seriously;
Weather forecasts are not very accurate;
Best to wait 48 hours to 24 hours before D-day to make a final call on what to do;
We have a plan B, protected from the rain, ready to go.
If it rains a little bit we can wait for it to stop
If the weather gets extremely bad and our vendors are available, we are flexible and we can try to move the ceremony to another time or day. Only if vendors and officiant are available.

MEET OUR TEAM
Lorena,
Love Gracefully Barcelona coordinator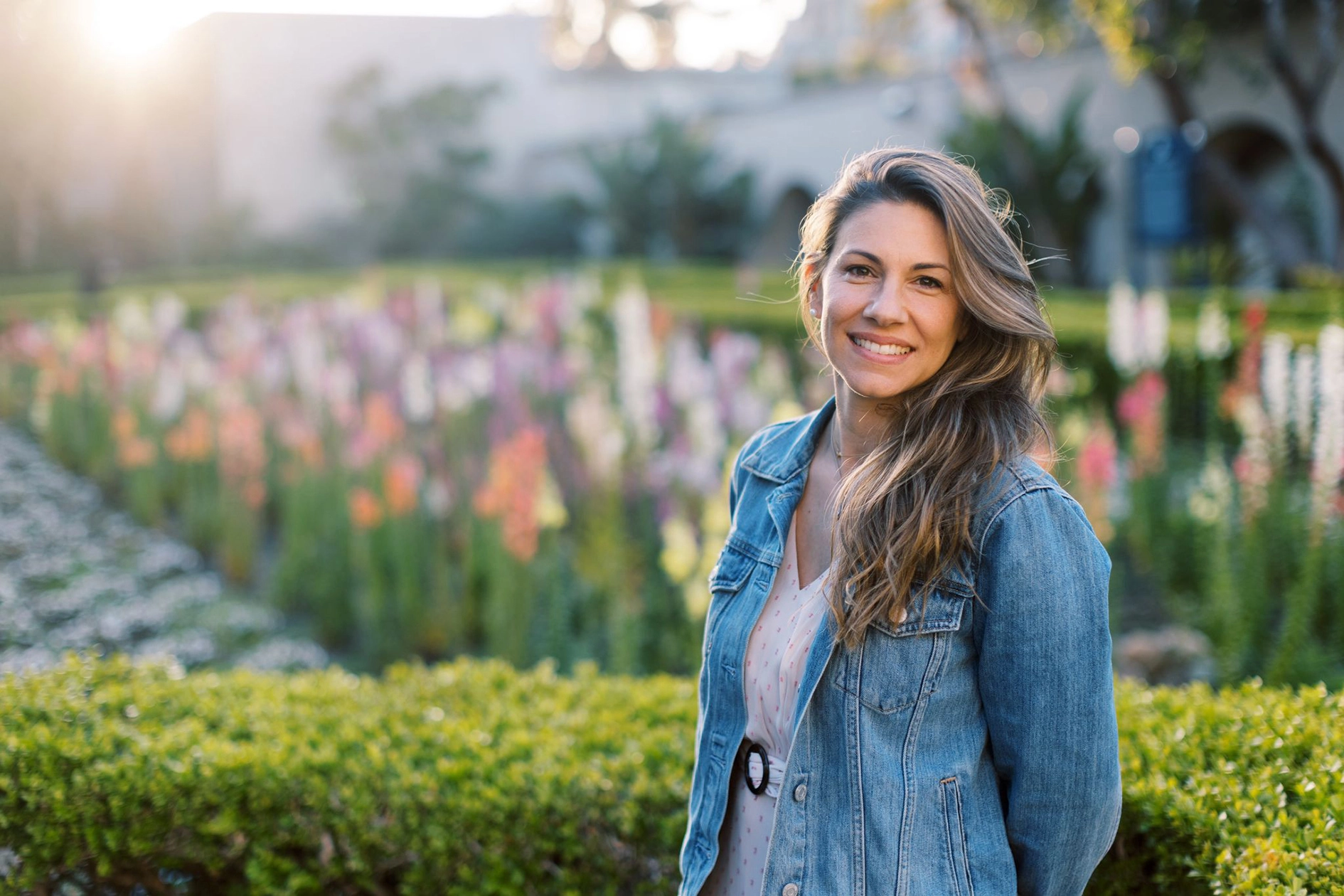 Lorena has been working in the wedding industry for the last 12 years and joined Love Gracefully in 2016. Resolutive, responsible and detail-oriented.
She's a dreamy, creative and sensitive person who lives with emotion and pasion everything that surrounds her. She Will be in charge of booking and coordinating all our vendors to suit your desires and ensure you have an excellent Paris elopement.
She Will also take care of all the little details and inspire you with her graceful ideas and expertise, so your elopement ceremony Will be tasteful, elegant and romantic.
Do you need more information about our elopement wedding packages? Feel free to fill this form and we will contact you.
Please fill in the form below.
WATCH MORE TESTIMONIALS
IN OUR YOUTUBE CHANNEL
Would you like to hear about how the wedding, the planning, the ceremony went for other couples we have worked with? Feel free to listen to our wedding testimonials video recorded all over Europe. It's direct and personal testimonials. Couples will talk about their renewal of vows, their elopement or their destination wedding. For more, you can also check out our Love Gracefully testimonials Youtube channel.