ITALY ELOPEMENT
Elegant, whimsical tailor-made ceremonies
ELOPE IN ITALY


The eternal country
Italy beckons as the idyllic elopement destination for couples seeking a stress-free and distinctively memorable celebration of their love instead of expending a lot of money on a generic wedding at home. Immerse yourselves in this enchanting country's timeless allure and rich history, where a personalized elopement ceremony awaits, promising a magical and intimate experience like no other.
By choosing Italy for your elopement, you can combine your once-in-a-lifetime trip with a dreamy honeymoon around the country or travel to other European countries, as well. Embrace the opportunity to save time and money while indulging in Italy's plethora of fantastic activities. Whether you have ancestral ties, cherish past vacations, or simply resonate with Italy's captivating vibe and lifestyle, this charming land is the perfect backdrop for your love story.
Embrace the splendor of a lifetime as we craft an unforgettable elopement experience tailored to your unique love and dreams. Italy awaits your love story, ready to unfold the chapters of your eternal bond.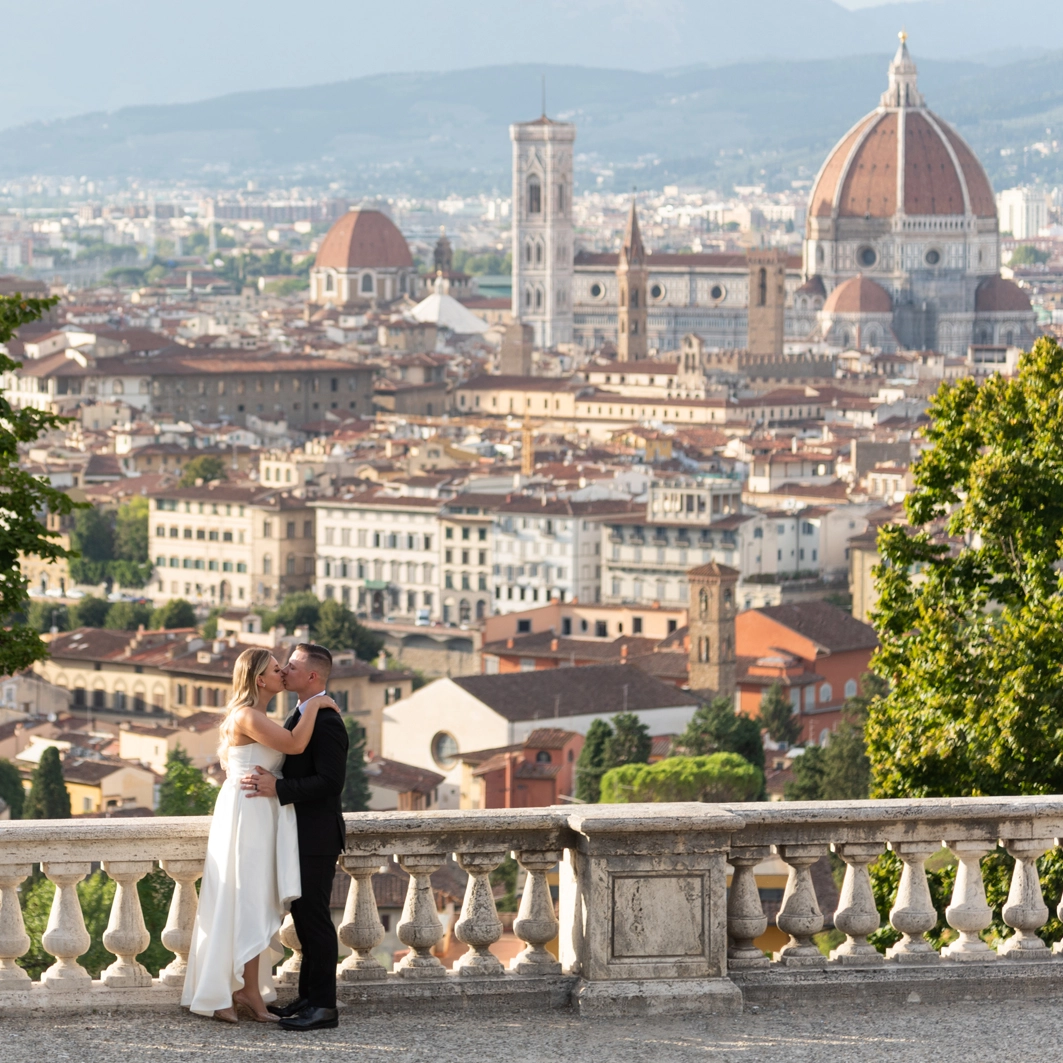 YOUR TAILOR-MADE

ITALY ELOPEMENT
Are you tired of attending weddings where the celebrant recites the same clichéd phrases you've heard countless times before? At Love Gracefully, we avoid templates. Every Italy elopement ceremony starts from scratch, tailored to fit you and your partner perfectly. Understanding your love story and values is crucial to us; we cherish the uniqueness of your Italy elopement.
With more than a decade of experience organizing Italy elopements, we have established strong connections with the best providers in the industry, from photographers to makeup artists, florists, and luxury car services. Your elopement is all about you, and we are here to make your dreams come true. Don't hesitate any longer; elope in Italy with Love Gracefully.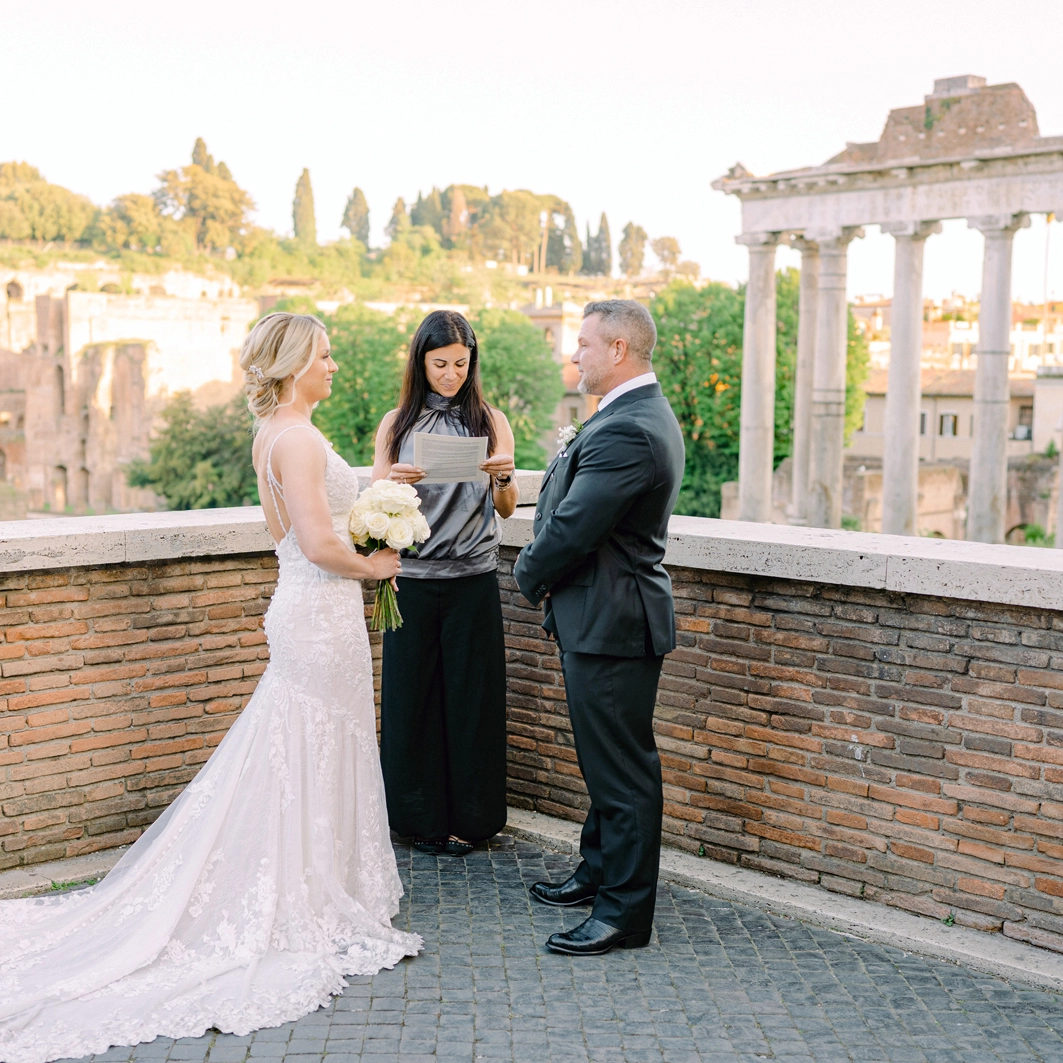 Over the past 15 years, we have orchestrated countless Italy elopements, captivated by this beautiful country's eternal charm and historical allure. Our founder and celebrant, Pierre, that started in Paris, soon succumbed to the irresistible beauty of Italy, prompting us to offer couples from around the globe the chance to pledge their love in this timeless land.
Our dedicated and proficient teams in Italy are all locals and familiar with its hidden gems and idyllic settings for your elopement ceremony and photography sessions. With a keen eye for excellence, we curate the finest vendors to bring your elopement vision to life, ensuring an unforgettable experience. Rest assured, our English-speaking wedding team will effortlessly guide you through the planning process, allowing you to fully immerse yourselves in Italy's rich culture and vibrant lifestyle.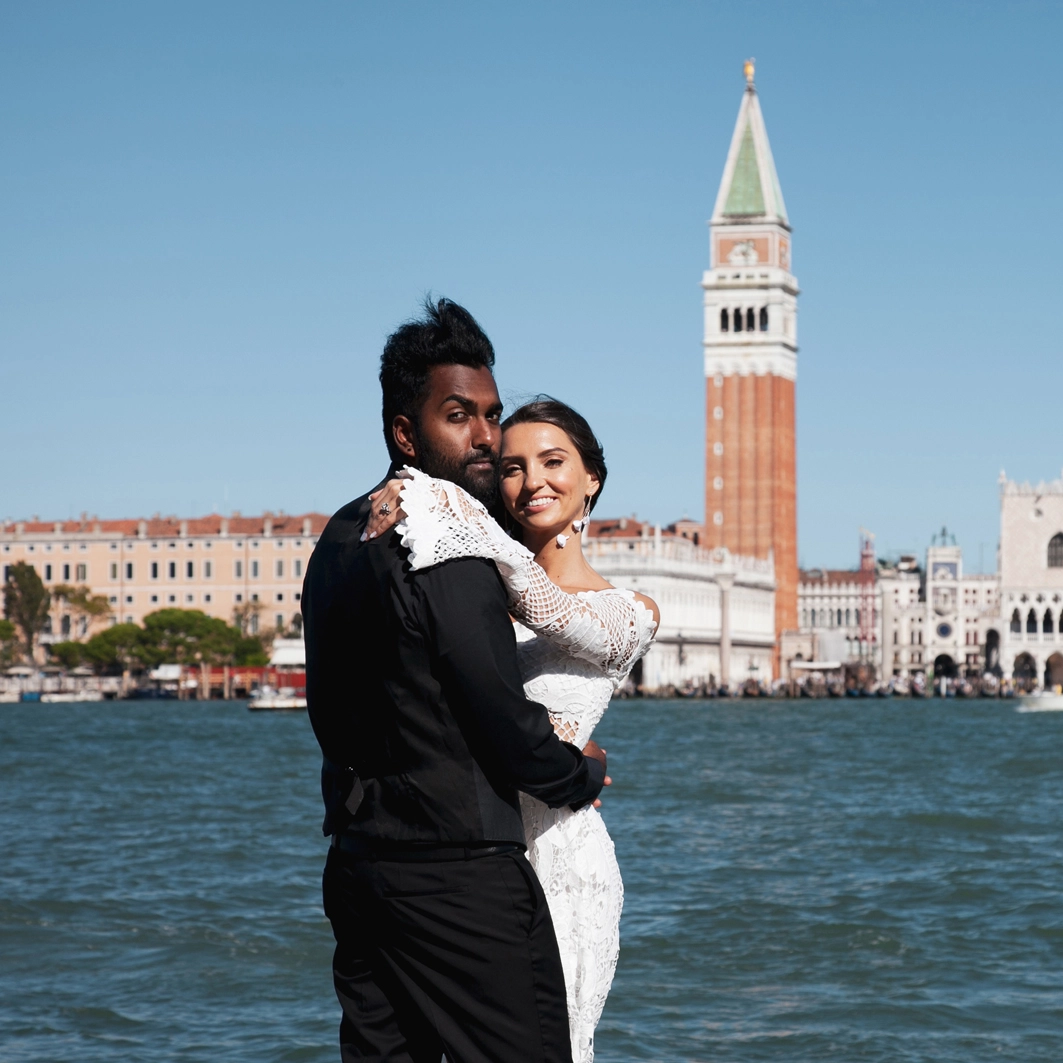 Watch more testimonials on our
Youtube

channel
Florence:
Best-selling

city to elope in Italy
Florence is the heart of the antique Romanticism artistic and cultural movement, infusing every building and piece of art that populates this whimsical Italian city nowadays. That's why lots of couples want to say 'I do' in Florence, organizing a classic and romantic elopement. You will feel princely eloping in Florence while enjoying a wonderful intimate trip full of art, history, and delicious food. Get ready to celebrate your love in Florence!
Sicily:
Our secret gem

for your Italy elopement
Sicily island is where you can find a bit of every region of Italy in just one place: picturesque coastal villages, dramatic cliffs overlooking the glimpsing sea, ancient ruins, and medieval buildings and historical castles and art pieces, all while traveling to a less mainstream and crowded region. Regarding accommodation and leisure, eloping in Sicily would be more affordable without giving up on comfort and luxury details. Discover more about eloping in Sicily!

Create your perfect Italy elopement
The best Italy elopement is the one you can imagine!
It is normal if you feel intimidated, but with our Italy elopement packages and the support of our team, your special day will be like a breeze. Discover more!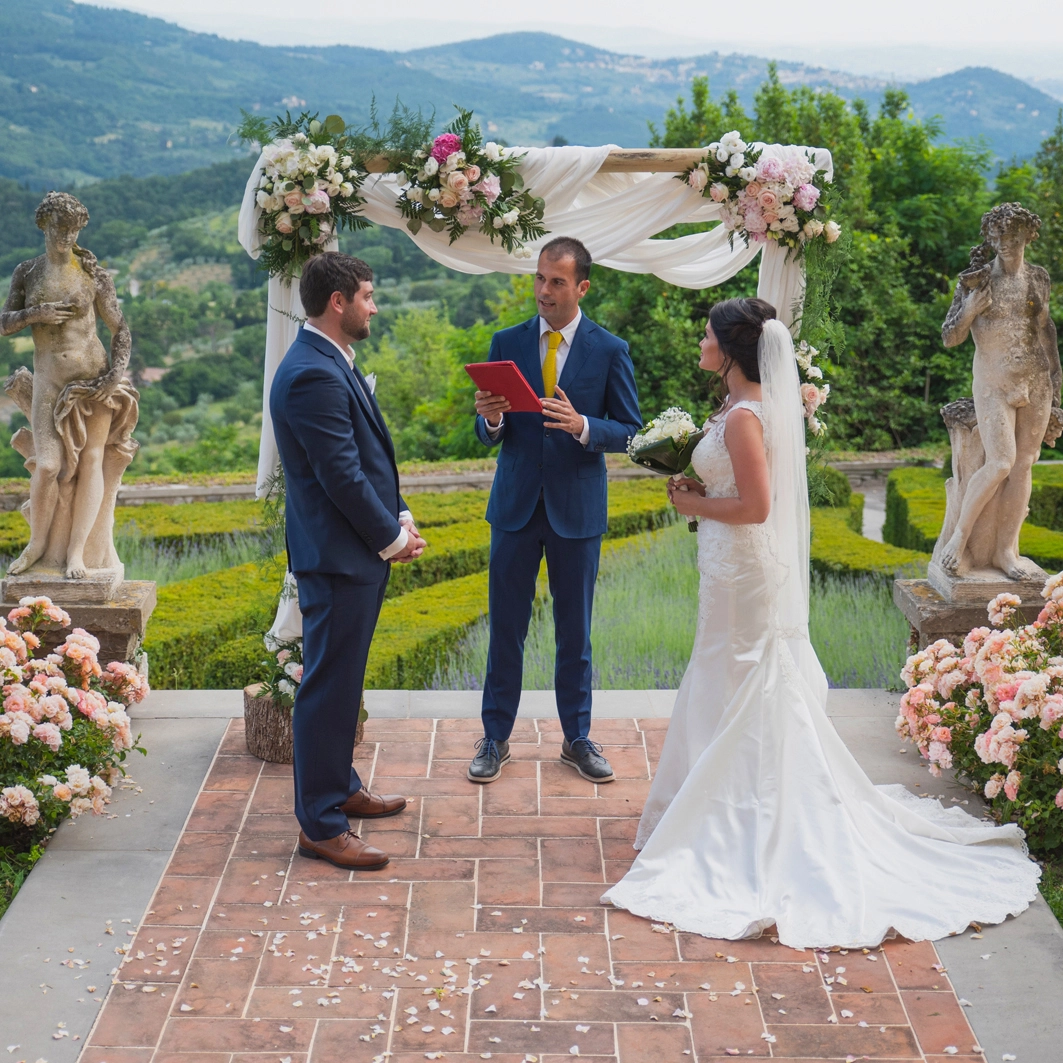 STEP

1


Reserve Your Date and Italy Elopement Package
First, mark the calendar with a date with special meaning or alignment with your travel plans. Italy, a popular destination with favorable weather year-round, sees a high demand for elopements with Love Gracefully. Don't hesitate to secure your preferred date promptly to make sure you can choose.
Once the date is set, choose the perfect Italy elopement package that suits your desires, and secure your booking with a deposit. Our meticulously curated packages cover all the essentials, providing the foundation for your dream ceremony, with the flexibility to add personal touches later on.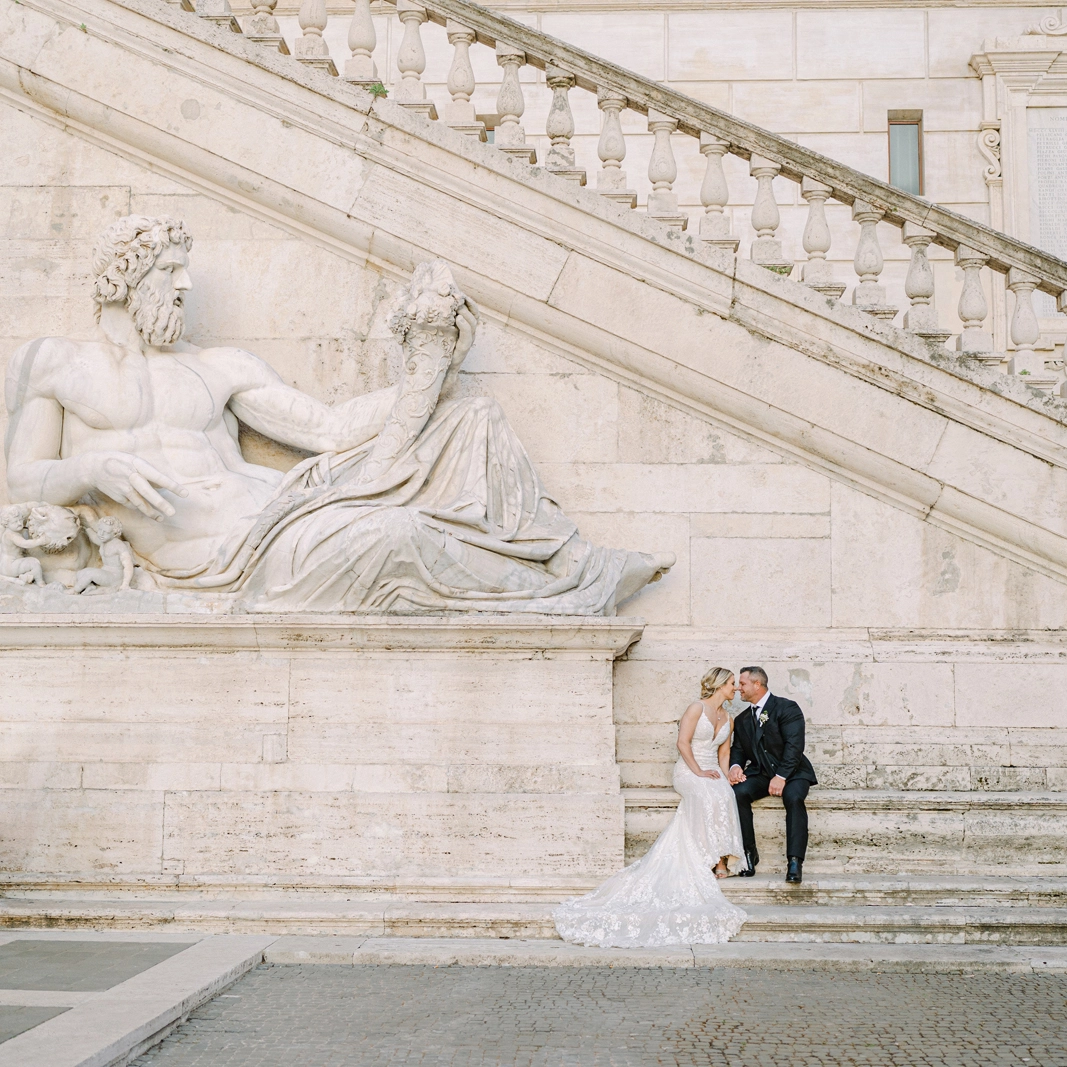 STEP

2


Personalize your wedding package
Let the creativity flow as we embark on the exciting journey of personalization! Selecting the ideal elopement location in Italy is the first step, tailored to your preferred season and timing. Our seasoned team will guide you to a spot harmonizing with your unique love story.
With many choices at your fingertips, you can customize other elements in your package – or add new things for an extra fee – to make it truly extraordinary. From exquisite floral arrangements to luxurious transportation and hairstyling, we're here to make your dreams come true on this momentous day.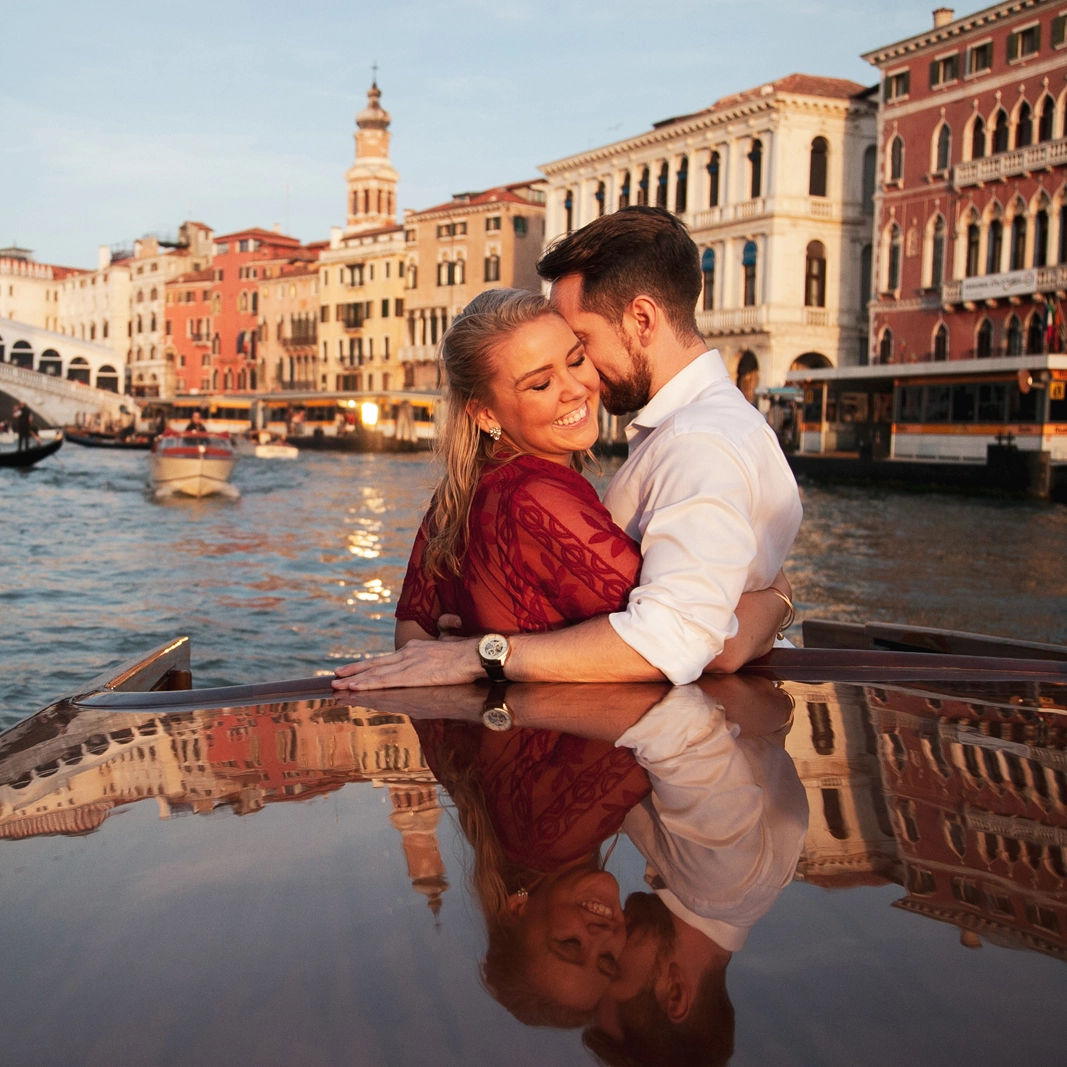 STEP

3


Create your enchanting elopement ceremony
Your Italy elopement ceremony should be a reflection of your love and identity. Our devoted celebrant will contact you in advance, delving into your story to craft a script that profoundly resonates with your essence. Our coordinator will complement this experience by providing delightful ideas, ensuring a day that etches unforgettable memories in your hearts.
Are you ready for an extraordinary journey to your perfect elopement in Italy? With Love Gracefully as your guide, let's create an indelible chapter in your love story.
FAQ about eloping in Italy
As we state before, our Italy elopement ceremonies are purely symbolic, meaning that they have 
no legal value
. The idea here is that due to heavy paperwork, rules and translations issues in a foreign country, we suggest to couples to have the paperwork done at home and come to Europe to celebrate fully their love. Our speciality is the celebration of love, but not the paperwork. You can see Pierre explaining this in 
this video
.
Our Italy elopement ceremonies are totally personalised. They can either be spiritual or not at all. They are designed to meet your beliefs. Any God is welcome as well as an atheist or… In that sense, Love Gracefully is a secular company that embraces all beliefs and all non-beliefs. But our officiants are not priests, nor pastors, nor rabbis.
Would you want a religious ceremony, depending on the city, we could direct you to a local church. It's very rare as many European priests do not speak English. So, what we recommend is that, if you want a religious ceremony in Europe, to let us, at Love Gracefully, create a spiritual ceremony that will be celebrated in an exquisite outdoor location.
We do understand your concern in the event of rain if you want to elope in Italy. Since we always work outdoors, we have the expertise on what to do in case of rain; we spend a lot of time looking at weather forecasts. And after more than 400 ceremonies, here is what we've learned:
It's an issue to take seriously;
Weather forecasts are not very accurate;
Best to wait 48 hours to 24 hours before D-day to make a final call on what to do;
We have a plan B, protected from the rain, ready to go.
If it rains a little bit we can wait for it to stop
If the weather gets extremely bad and our vendors are available, we are flexible and we can try to move the ceremony to another time or day. Only if vendors and officiant are available.

MEET OUR TEAM
Pierre,
Love Gracefully founder and director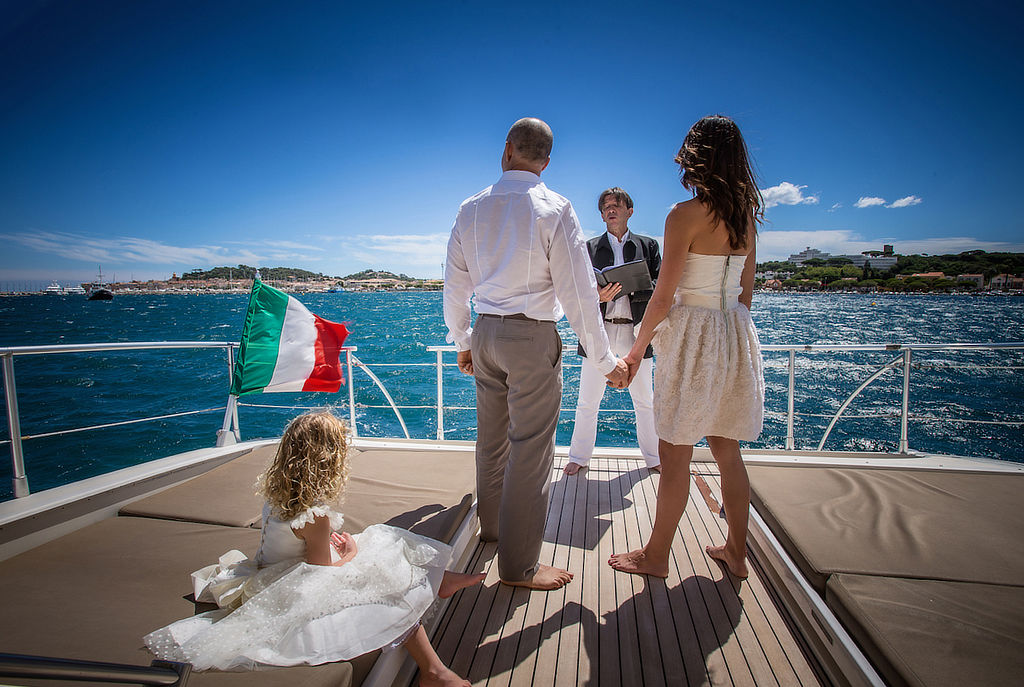 Pierre is the founder of Love Gracefully, an organization who have helped hundreds of couples celebrate their wedding day in Greece and Europe. Love Gracefully has gained plaudits for the brilliant ceremonies it delivers, and the way in which our team works with the utmost diligence to make each ceremony unique.
Pierre and his team Will help you piece together the ceremony you wish, and in the location of your choice. You can contact Pierre to discuss all of your requirements, and in depth. Be assured that Pierre and his team Will cater for your needs, no matter what it is you are seeking to arrange, and where you wish it to happen.
"The fact that I talk about love all day long with couples who want to celebrate their love is a real blessing. I have so much gratitude for the life I have: being of service for couples from all over the world! I love to create ceremonies that are meaningful. To see the eyes of the couples I marry while they share their vows is magic: I know I am making a difference in a world that, sometimes, doesn't make much sense…"
Pierre Thérond.
Pierre and his team Will help you piece together the ceremony you wish, and in the location of your choice. Check out the packages and destinations that are available on our website, but let them simply be the inspiration for your own thoughts and wishes. You can contact Pierre and his team to discuss all of your requirements, and in depth. Be assured that Pierre and his team Will cater for your needs, no matter what it is you are seeking to arrange, and where you wish it to happen.
Do you need more information about our elopement wedding packages? Feel free to fill this form and we will contact you.
Please fill in the form below.
WATCH MORE TESTIMONIALS
IN OUR YOUTUBE CHANNEL
Would you like to hear about how the wedding, the planning, the ceremony went for other couples we have worked with? Feel free to listen to our wedding testimonials video recorded all over Europe. It's direct and personal testimonials. Couples will talk about their renewal of vows, their elopement or their destination wedding. For more, you can also check out our Love Gracefully testimonials Youtube channel.