Personalized elopement ceremony in Europe
Since 2009 we have celebrated over 1000 elopements all over Europe!
You wonder where exactly to have your elopement ?
Even though Europe is a small continent (not to our eyes though!), it holds a wide range of exquisite locations for your elopement. Europe being were Romanticism was born, you will find surely on the continent the best place to celebrate your love !
Locations in which to elope in Europe
From the Eiffel Tower in Paris to a gondola in Venice, dare dreaming your ideal elopement ceremony and we'll set it up! As each city has a different flavor don't hesitate to scroll thru the list of our best elopement locations in Europe:
The french riviera: The top rated location for a successful & sunny elopement in Europe
You probably have seen the french riviera in a romantic movie. Well, today is your chance to choose this dream land as your wedding location ! Eloping is about putting your couple first : few selected (or none) guests or family, intimate ceremony, love above all. Well, this is exactly what you could get on the french riviera. This famously romantic land has many amazing spots to choose from for celebrating your love : europe's top destination for a sunny and romantic moment.
At Love Gracefully, during the last 10 years, we celebrated over 1000 elopements ; so, we have selected great intimate spots you can choose from to make sure you get the most of this special day on the french riviera. Those locations are in Monaco, Nice, Cannes or Eze. You can choose any of them. They all shelter an awesome vue on the sea that will add an even more romantic feeling to your symbolic ceremony.
Monaco will be perfect if you like yachts and casinos. In Cannes, you could feel like a movie star. Nice will be for you if you like it's old town and a superb view on the sea. Eze will be for you if you feel like an eagle…
So dare dreaming and surprise your lover with the best gift you could offer him/her on your wedding day !
Venice: The most romantic destination in Europe for an elopement in a unique setting
Venice, Italy, the most treasured romantic city in the world, is an amazing setting to hold your elopement. Founded in 421, it holds a high level of authenticity, beauty and romanticism. A great symbol to shelter your elopement. The canals just make a stunningly romantic background for your love commitment. Plus, because you are choosing to elope, it's a great opportunity to enjoy something truly different with your lover! Venice guarantees that you will get amazing photo memories capturing the uniqueness of this moment to share with your family and friends afterwards.
Venice is a cherished location for all couples wishing to elope. But even with over 1000 ceremonies celebrated, each elopement is a brand new one. All our crew members were born in Venice and have, over the years, selected the best spots to give you the most of that amazing city. You could choose to have your ceremony set in Giorgio Island facing the entire city of Venice with a breathtaking vue, or you could have your ceremony on a gondola, cradled by the city's waters watching all the stone bridges passing by… All options are on the table : you just have to dare dreaming and the Italian magic will start !
Our Europe elopement packages
We created different elopement packages in Europe to suit your desires. Please feel free to contact us if you have questions or you need something that isn't included.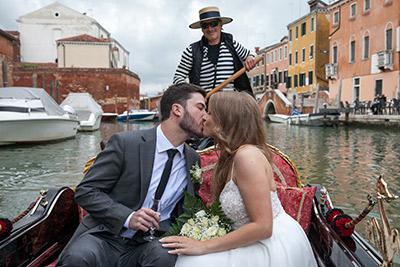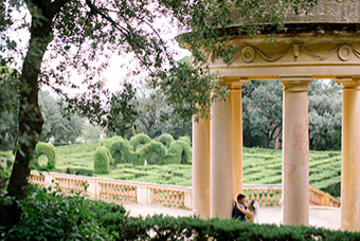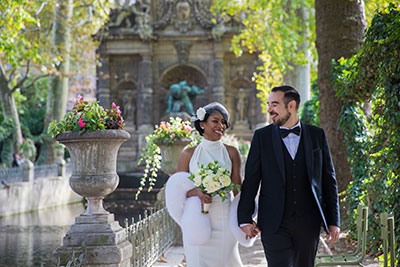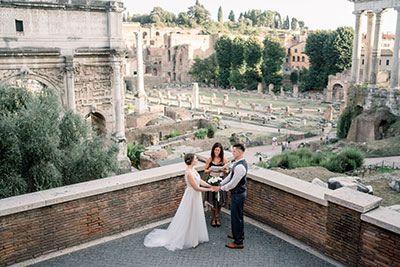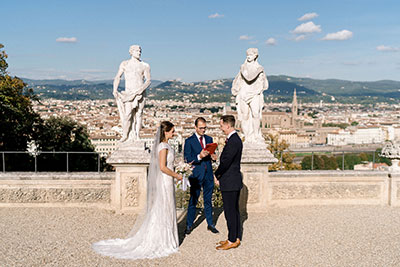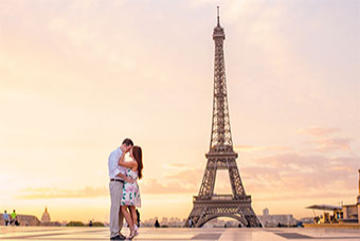 Our team
Your perfect elopement ceremony in Europe can only happen thanks to a great team of celebrants, wedding planners, photographers, videographers, make up artists: we work only with the best ones.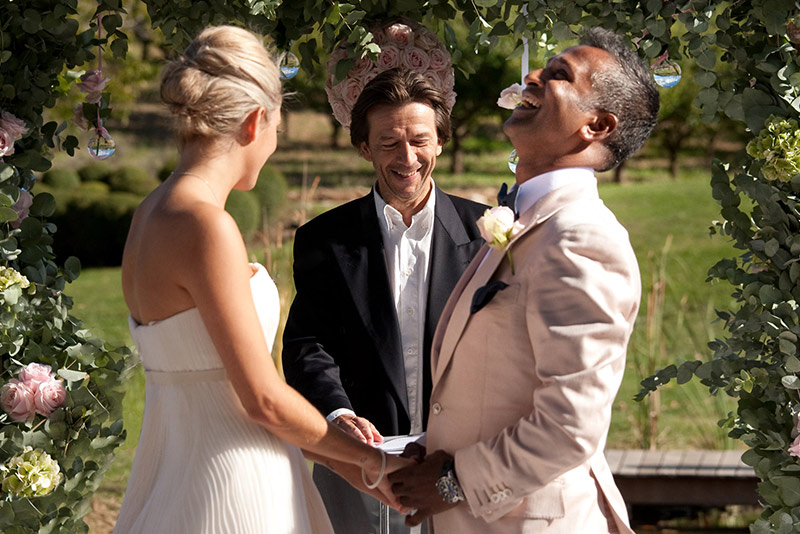 Pierre, founder of Love Gracefully
Pierre started Love Gracefully alone in 2009. Today he is running a team of more than 100 vendors over 14 cities in Europe. His success is due to his passion: to celebrate love! As he believes that Love is the most powerful energy on earth, his vision is that every couple should have the opportunity to celebrate Love it's own way, with it's own beliefs. That's what he builds for every couple who wants something really different. « Dare to dream, dare to Love » is what Pierre says all the time!
Love Gracefully vendors
Since 2009, Love Gracefully has celebrated over 1000 elopements in Europe in 14 different cities. That can only happen thanks to a great team of vendors. They are all dedicated to convey the best service both thru the preparation of the elopement ceremony, during the wedding, and after (for video and photo post production services). Each of them are true artists: whether it's a florist that loves to create the bouquet of your dream or a photographer that will make you look the most beautiful woman on earth, they are all passionate about their work!
How our european vendors work
All our vendors are fully bilingual. All our vendors were born in the city you would have chosen to elope. That way, not only are you dealing with a local but a local you can communicate with! Each of the cities that we work in has one dedicated wedding planner that will help you create your dream ceremony. According to your taste and desires, and the look and feel you want for your elopement ceremony, that wedding planner will chose the vendors that best fit your vision.
Testimonials: elopement in Europe
We successfully created intimate & special elopement celebrations in Europe for hundreds of couples. You can discover their stories here.
Because we want you to remember this european elopement ceremony forever, We will be at your sides every step pf the way to planning your celebration. From the very first questions you might have about: where is the best place to marry in Europe (you can pick from any european city in our portfolio) or where to renew you vows, or even what to wear on a winter wedding, we will guide you through the difficulties of planning an elopement ceremony from far away. Our celebrant & wedding planner team will of course help you choose the best location for your special day. I will also introduce you to the people we love working with: a variety of talented artists and professionals such as photographers, filmmakers, musicians, hair and make-up artists. We only work with people who share the same passion and professionalism as I do. Experts who have a love of beauty and the desire to create truly tailor-made european elopement ceremony.
Testimonials of our happy couples
You would like to hear about how the elopement ceremony in Europe went for other couples we have worked with? Feel free to listen to our wedding testimonials video recorded all over Europe. It's direct and personal testimonials about our elopement servcies. Couples will talk about their renewal of vows, elopements, proposals or destination wedding in Paris, Rome, Venice, Barcelona and more. You can also check out our Love Gracefully testimonials Youtube channel.
"We're from Ontario and had no idea about Paris. Pierre-Henri helped us with everything; recommendations, timing, perfect wedding vows writing… He went above and beyond. Thank you Pierre-Henri!" A couple from Ontario – Happily married in Paris by Pierre. Hear it from the real happy couples !
Contact now
Do you need more information about eloping in Europe? Feel free to fill this form and we will contact you.
Please fill in the form below.
FAQ about eloping in Europe
No, Love Gracefully celebrates only symbolic ceremonies, meaning that they have no legal value. Due to heavy paperwork, rules and translations issues, endless administration time, we suggest couples to have their paperwork done at home and come to Europe only to celebrate their Love, far from the boring legal matters and paperwork.
No, Love Gracefully celebrates personalized ceremonies. They can be spiritual or not, God can be mentioned or not: they correspond to your beliefs but they are not religious. None of our celebrants are priests, nor pastors, nor rabbis but all of our officiants embrace a free-spirit that welcome all beliefs and all non-beliefs.
Love Gracefully works mainly outdoors. So that's something we take very seriously. However, would you have a specific indoor venue in mind, we'll be happy to celebrate your ceremony there bearing in mind that the cost of that venue is not included in our package price.
Since we work outdoors, we spend a lot of time checking the weather forecast. Having said that, in case of bad weather forecast, we usually wait 48 hours before making a decision. That decision could be, for exemple, to hold your ceremony to a plan B location, covered from the rain. Please contact us for more informations on that issue.
How to choose the best elopement destinations ?
Are you wondering how to make your elopement special ? Well, travelling abroad is for sure a great idea. There are numerous stunning romantic locations to have symbolic ceremony in Europe. Some couples will prefer Paris, some others will favour Barcelona or Rome.
Whatever you choose (and we will be here to help you in there!), at Love Gracefully, we will celebrate your love where you want to have it. European cities offer an wide range of top rated locations. Wether you'd like to celebrate just the 2 of you on a beach and have your honeymoon there, or in one of Europe's beautiful cities or even in the mountain or by a lakeshore, the options are plenty! One thing is for sure : eloping abroad with a symbolic vows ceremony is the best way to have an intimate celebration. That way, you will have all the time to focus only on each other!
We have had fantastic reviews from many couples who chose to celebrate their love with us. Have a look at this couple's video who decided to elope by Notre-Dame cathedral. Can you picture yourself exchanging your vows with your lover, right here, at the heart of Europe ? We can't wait to see you here !
Our unique expertise and know-how to celebrate your elopement
We have celebrated over 300 elopements, vow renewals and weddings, in Europe. We have witnessed love in big cities like Paris but also in smaller ones, on the beach (Barcelona, Monaco Monte-Carlo, Nice, …), or in the mountain (Chamonix, Geneva, …) for love has no boundaries ! Over the years, we have built up a strong expertise that we will be happy to share with you, for we are the oldest elopement company in Europe!
What makes us different is that, unlike our competitors, we don't work from template elopement texts; but rather, we create each time a new ceremony to fit exactly who you are. Our local celebrants are all English-speaking and real professionals; there are not students or part-time actors working for us.
Plus, we will coordinate for you, at no extra-charge, all the different elopement vendors included in the ceremony package you will have chosen (more details about the options). This means that we will come up with the best marriage photographer, film director, car, flowers, etc. Our priority is to create a ceremony with the highest quality for the lowest price! An elopement that you will remember all your life!
If you haven't told your family yet that you are going to elope, here is a tip: Since they love you, they would want to be there for your ceremony. But, one thing you can tell them is that you are eloping just for you. Of course, you will share with them, afterwards, the videos or photos of your marriage, and these will be memorable.
Also, for your wedding ceremony, there is a financial issue; if you have a big wedding at home, it's going to cost you a lot of money and that's a very strong argument you can tell your family; it's much cheaper to have an elopement ceremony abroad rather than to have a big wedding at home. And, last but not least, you could come and have an elopement in Europe, and also have a small wedding ceremony at home! That way everybody is happy…!
Our elopement packages
We have selected for you the most popular destinations to help you navigate between all the available options. Europe might be small, it is replete with dreamlike stunning locations to celebrate your love.
For a friendlier use, we have also designed 5 types of elopement packages, each including different services (a photographer, flowers, a car, a film director, …). They are all inclusive and are the key to an affordable symbolic ceremony abroad. Feel free to click to see the different packages options, and select the one that would best fit you. The beauty of this system is that, for your convenience, wherever you are, you pay the same price !
We are at your disposal would you have any questions. At any time and at no charge !