Destination Weddings
Celebrate your love in Europe
París · French Riviera · Rome · Florence · Venice · Barcelona · Madrid · Seville & more
Destination Weddings
Celebrate your love in Europe
París · French Riviera · Rome · Florence · Venice · Barcelona · Madrid · Seville & more
Why pick a destination wedding in Europe?
A destination wedding in Europe is your chance to organize a very unique love celebration and surprisingly, reduce the wedding costs at the same time. Travel to a wedding location that is meaningful to you and celebrate only surrounded by those who care about you more, who will be willing to travel to celebrate your love across the world. It's true that a destination wedding can be as big or as small as the couple wishes: only the two of you, with a couple of wintesses, or maybe with the closest family and friends. It's your call! The true advantage is within the same budget or less, you'll be able to share your vows in a European landscape, possibly never seen before by your close relatives.
If you decide to celebrate a destination wedding in Europe, you can organize your ceremony in France, Italy, Spain or Switzerland as TOP wedding destination countries. Do you want a chic & cosmopolitan wedding? Pick Paris, Madrid or Florence. Do you want a celebration full of ancient history? Why not Rome or Seville? Are you looking for a colorful and original ceremony? Then Barcelona or Venice will surprise you. You can also marry by the beach in the French Riviera and feel like a movie star! Whatever your personality is, Love Grafecully will create a custom event that is tailor-made to your love-story.
How to plan a European destination wedding?
Easy! Contact us and we will make sure you don't need to worry about a single thing. We have 5 packages already prepared for you, so you can have an idea about what are the most common demands, but of course we will personalize them to suit your destination wedding vision. As we've been organizing destination weddings for the last decade, we know all the best spots & venues, and the finest providers and vendors in each city. To trust Love Gracefully is to be sure your love ceremony and after celebration will have no surprises. We will make your dreams come true, and we will save you time and money. To start planning your European Destination Wedding, you should think about:
Pick your destination wedding location – check our TOP cities to get inspired!
Pick a date – be aware of high seasons in your prefered destination
Make the guests count and notify them in advance so you are sure the most important people can make it
Define your wedding vision in matter of colors, vibe, season…
Make an estimate budget that includes travel expenses (flight + accommodation), ceremony with celebrant, clothing, photography & video, make up & hairstyle, flower decoration and transportation. – Remember! Our packages include most of these, which can be tailor-made to your needs.
Contact us and tell us about your dream!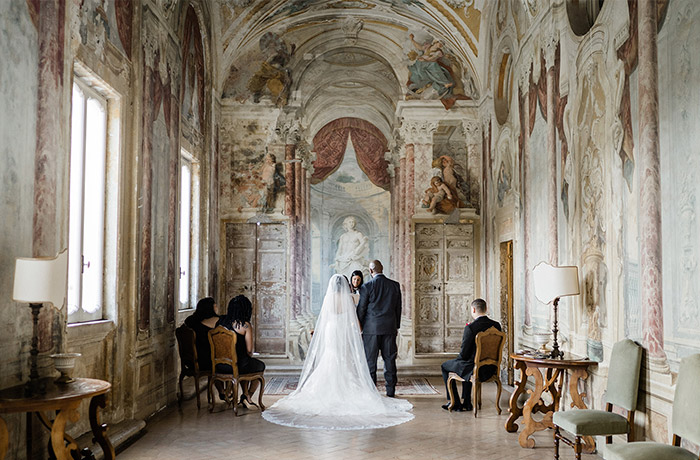 Our Europe Destination Wedding packages
We created five different Europe Destination Wedding Packages to offer the best deal to our beloved couples. Please feel free to contact us if you have questions or you need something that isn't included. Remember – all packages may be customized to your desires!
Our destination wedding planning team
Meet the team who will make your destination wedding real. We've been organizing wedding celebrations in Europe over 10 years and we are prepared to any eventualities that might occur. Know more about us and don't hesitate to contact in case you want more information.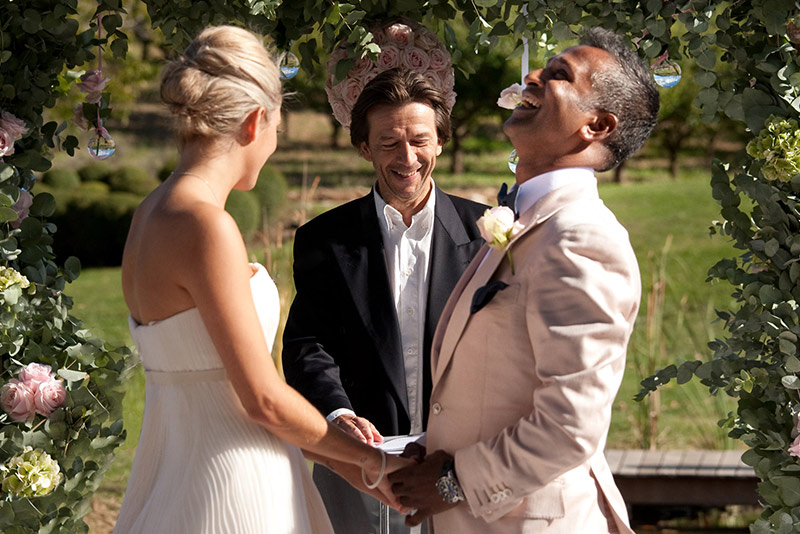 Pierre, Founder, director and celebrant in Paris
Pierre is the leading celebrant and Love Gracefully founder. He's in charge to create, along with our team, he perfect ceremony script for your destination wedding. He has been the officiant to hundreds of destination weddings and he was pioneer offering elopement ceremonies & destination weddings abroad.
Lorena, Destination Wedding Planner
Lorena has been working in the wedding industry for the last 12 years. Resolutive, responsible and detail-oriented, she's the dreamy, creative and sensitive wedding planner who will be in charge of coordinating all our vendors and take care of all the little details, to inspire you with her graceful ideas and expertise.
Our wedding vendors
To make your dreamed destination wedding come true we work with the finest vendors and providers in each european city. According to your wedding vision, we will suggest the wedding professionals who will make it real. Our photographers, make-up artists, hairstylists, florists and more will have the special touch of each location and the expertise expected to organize a destination wedding.
Contact now
Do you need more information about eloping in Paris? Feel free to fill this form and we will contact you.
Please fill in the form below.
A magical and peaceful destination wedding in Paris at Notre-Dame cathedral
Since you have already chosen to have an non-traditional ceremony by going for a destination wedding, why don't you push it a step further and have an outdoor celebration? Notre-Dame cathedral is a great location for it.
At the heart of the city, it still holds unknown places to host your ceremony with your family and/or friends. The cathedral's building was built 5 centuries ago, before some Western countries were even funded! What better location to witness your wedding vows in Paris than an old and solid church?
There are a few location options around the church for the celebration itself. If you feel like waking up early, we could head to the gardens of the cathedral, at the rear of the building itself. It's a lovely, quiet (in the morning or late afternoon!) place, a small garden «à la française».
The cathedral being set on an island, you could also choose to exchange your vows on the riverbanks. That's another lovely setting for your celebration, as well as for the photos and videos you will want to have of that special day.
Celebrate your love under the Eiffel Tower with your family and friends
You want this day to be remembered and we will make anything to help you there. But there are a few rules to have a classy and memorable ceremony. First, of course, the bride and groom themselves, but this is your part!
Second, the location is a major card. Of course, during the ceremony you will have eyes only for your loved ones. But you also want the photos taken on that moment to reflect the uniqueness of this moment. Then what could be more romantic than the Eiffel Tower, this universal symbol of love?
The Tower is a busy place, but our experienced celebrant knows where to find away-from-the-crowd spots to hold the ceremony with the group of people you will want to bring.
The Eiffel Tower has always been a most treasured celebration location for our wedders. If you want to see what a successful ceremony by the Eiffel Tower can look like, here is a video of an amazing newly wed couple's testimony. We will be happy to celebrate your wedding in Paris with you at the Eiffel Tower !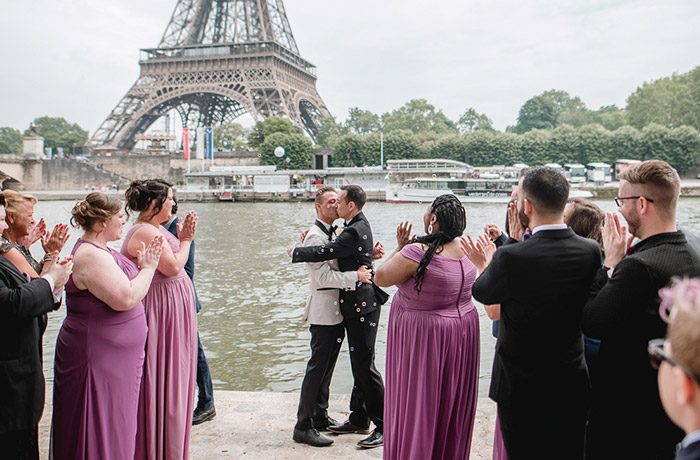 Choose your destination for this original wedding
Europe is full of romantic and original promises. But because you want your guests to walk away saying : "that was so them!", here are a few ideas to help you choose what's best-suited to you.
At Love Gracefully we have been hosting weddings in France, in Spain, Italy and Switzerland for over a decade now. Our top destination weddings in France include Paris, so classy and super romantic Paris. The Eiffel tour, Notre-Dame cathedral, the Luxembourg gardens amongst others. Wether you're looking for old stones, quiet riverbanks or luxuriant parks, Paris has it all ! In France, another of our successful destination is the French Riviera, with places like Nice or Monaco Monte-Carlo. Those are glamorous spots, showered with a dazzling sun all year round. They offer great beach settings to soak up the Mediterranean vibes ! But you could also like to get an Andalusia energy in the graceful Seville, Spain, or head to Italy on the loving island of Venice.
This is a day to remember, and so should its location!
In order to help you navigate between all these options (and Europe does have a lot!) we have selected the most asked-for locations for you. So wether you are in the mood for beach, ancient cities and green parks, or mountain lakeshore, you're bound to find what you are looking for!
Would you wish some other places you have in mind though, we will be happy to discuss it with you and create a tailor-made package for you.
Our unique marriage expertise and know-how in designing destination wedding
With over 10 years experience in destination weddings, we have gathered an unparalleled expertise in creating tailor-made love celebrations. Our unique team of celebrants are seasoned professionals who have been working with us since the beginning of our "love journey". Caring and experienced, these officiants are committed to help you make this day the day you dreamed of : a flowing, stress-free and warm experience.
Our main objective is to create customised ceremonies, and that's why we will be in close touch with you from the beginning of this adventure. The writing of your vows will be something unique. At love Gracefully, unlike our competitors, we don't work from templates.
If you want to know more about how it went for other wedding couples, you can visit our testimonials page (and many more on our Love Gracefully Youtube channel).
Our destination wedding packages
We have designed a unique, user-friendly system to help you select a package with us. Love Gracefully offers 5 different destination wedding packages, each including a different range of vendors services, starting off at 690 euros.
The services linked to these packages will be provided by reliable vendors we have worked with for a long time. They are professionals and quality artists in the area of photography, video making, flowers … We look forward to celebrating with you!