Ceremonies with God as you understand him/her
The expression of Love for each other holds great significance in our recovery. We, here, at "LOVE GRACEFULLY" can help you express your love for each other in a very special and unique way. What could be better than celebrating the love for your partner in Europe, clean and sober?! Whether it's in front of the Eiffel Tower in Paris or on a gondola in Venice, whether you want a Vow Renewal or a Destination wedding, and whether your partner is in recovery or not, « LOVE GRACEFULLY » will create a ceremony that fits you and your beliefs, in tune with your 12 step way-of-life.
VOW RENEWALS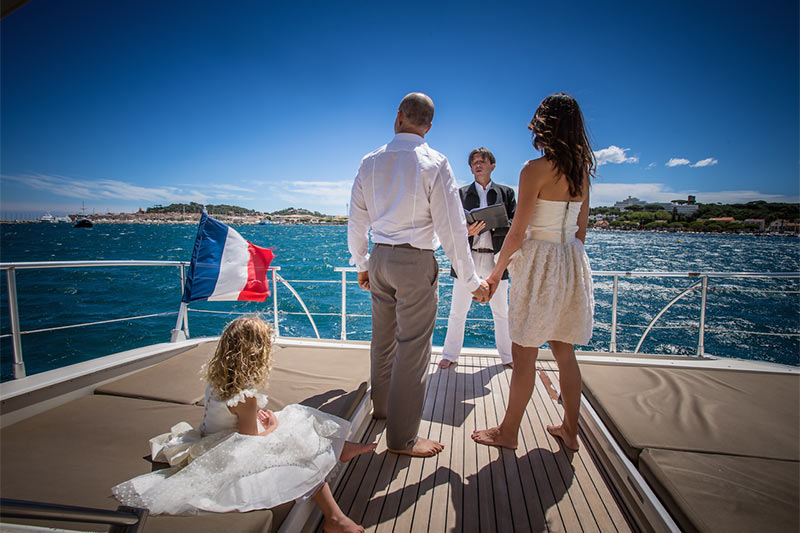 To renew your vows while being in recovery is a great adventure! Whether you are both in recovery or whether only one of you lives a clean and sober life, we are going to take care of you. Whether you have been married for a hundred years or whether you got married since recovery, vow renewal is a great milestone to be celebrated. Renewing your vows is a bit like recovery. We commit, and sometimes recommit, to a new way of life based on abstinence one day at a time, no matter what, for the rest of our lives. And very much like we celebrate milestones in recovery with 1 year, 5 years, 10 years, 20 year chips, the same applies to our married life : we celebrate the love! Your vow renewal ceremony can be just for the two of you but you could also decide to bring friends or family such as seen here.
SURPRISE VOW RENEWALS
Imagine that you take your love on a trip to Europe. Travelling abroad is a wonderful experience AND you have a surprise waiting. And what a surprise! A vow renewal ceremony!! Your love would not know about it because we would have arranged everything with you ahead of time. Would you want to surprise your partner with a surprise vow renewal ceremony with your Higher Power at the center ; clean, sober and Champagne free, that's totally possible! « LOVE GRACEFULLY » is specialized in surprise vow renewals, very much like we did it for Tony Gonzalez, the NFL star, when he wanted to surprise his wife with a vow renewal ceremony in Paris. Take a listen here!
DESTINATION WEDDINGS & ELOPEMENTS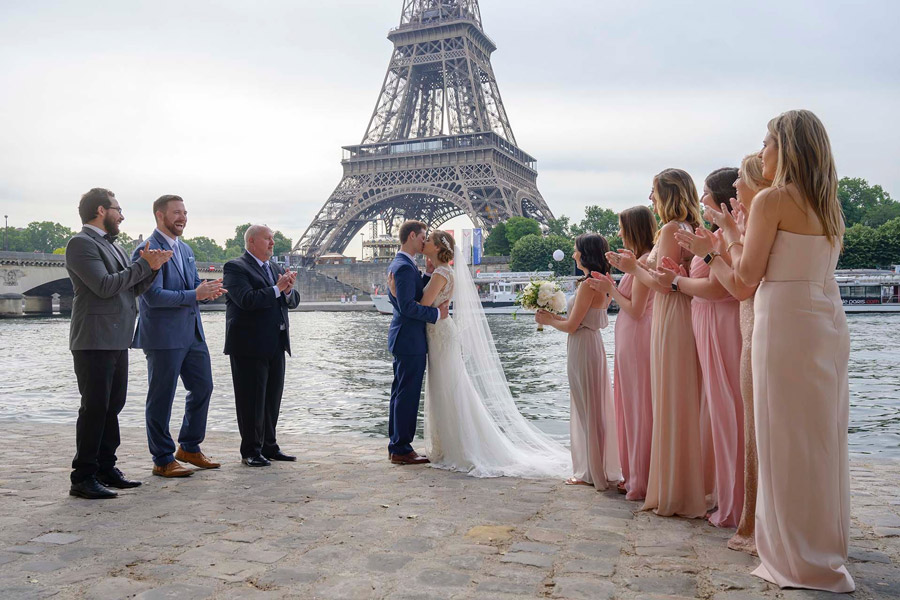 You are in Love, you are in recovery, and you want to celebrate! Congratulations!!! It's a wonderful feeling and you want to make it very special! That specialness is for you, here, in Europe! Whether you choose Italy, France, Spain, Greece or Switzerland, we will find you the perfect place to say « I DO ». We know you want your ceremony to be a reflection of your clean and sober life because without it, that ceremony wouldn't be possible. So, not only do you want to make sure that your Higher Power is included in the ceremony but you also want your partner to know how lucky you are to have had that chance to have met him or her. Thanks to the 12 steps, life has given us a second chance so you want to celebrate your love in a Recovery way. You have been fortunate in your life and your luck has brought you here, to this website. You can know that you are at home with « LOVE GRACEFULLY ». « LOVE GRACEFULLY » is the place for your 12 step Destination wedding because it's founder has been following the same steps that you have, since 1989. Maybe you would like to experience the same type of experience as Linda & Paul, who are both in the fellowship and whom we married in Barcelona. Take a listen here!
A CEREMONY WHERE NO ONE IS WASTED
How many of us are uncomfortable around weddings and partys because there is a lot of alcohol and everybody around us is getting drunk ?! Well, with a clean and sober ceremony there is no chance for that to happen, we will create for you a healthy environment. We won't be offering you any Champagne, that's for sure. So, whether your chose Italy, France, Spain, Greece or Switzerland, you'll be amongst 12 step friends that will care for your ceremony !
GRATITUDE IN EUROPE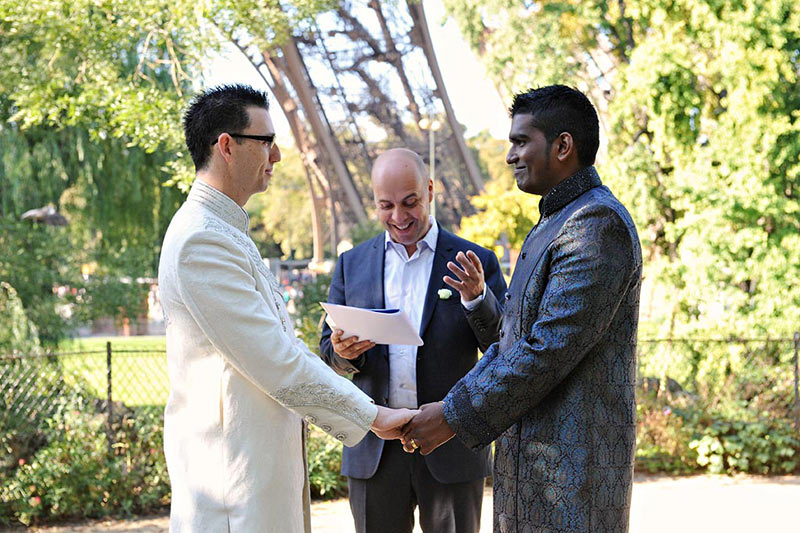 For some of us being grateful is a way of life. All of our couples experience gratitude when celebrating their Love in a European destination. Gratitude to be clean and sober thanks to their sponsor, gratitude to be in Love, gratitude to be loved and gratitude to be in Europe. Follow the gratitude road to the French Riviera, Paris, Venice, Florence, Rome, Barcelona, Seville, Madrid, Sitges, Crete or even Geneva, and celebrate your Love! And if you can't make it this year, maybe you could consider offering this trip to your sponsor to express your gratitude to him/her.
Pierre, founder and director
Pierre is the Director and founder of « LOVE GRACEFULLY ». He has been on the 12 steps journey since 1989. His passion in life is to celebrate Love in any form. Out of inspiration and his Higher Power's guidance, he started « LOVE GRACEFULLY » in 2009 in his home town of Paris. Over 10 years later, « LOVE GRACEFULLY » is all over Europe, providing unique locations in 14 different cities for couples to celebrate their Love in a way that is totally personalized. Recently, since Pierre has had more and more requests from couples where at least one of them lives a sober life, he decided to match both his experience of celebrating Love with his experience of recovery to create a very special type of ceremony for couples in recovery.

« I feel so blessed to be in the Love business. I am always amazed to see how Love shows up, bringing people together, sometimes people who are miles apart with very different background. At each ceremony, I learn something. I guess I had to learn a lot about Love. I only have gratitude for life to have given me this gift and to be able to share it with others. To be able to incorporate the notion of God as we understand him/her in our ceremonies is a blessing. I love working with people in 12 step programs. » Pierre
More information about our ceremonies & packages
We created five different Packages to offer the best deal to our beloved couples. Please feel free to contact us if you have questions or you need something that isn't included. Remember – all packages may be customized to your desires!
Testimonials
Our passion is to celebrate love in whatever ways, shape or form but, being long distance, the entire concept could feel a bit daunting for you. So, very much like what happens in 12 steps meeting where other people share about their experience, here is a similar way for you to hear what other couples have to say about our work. Take a listen here: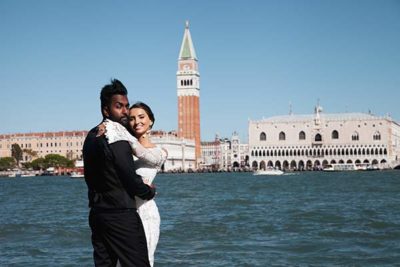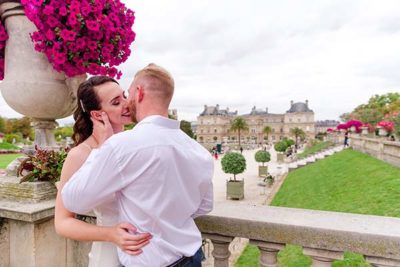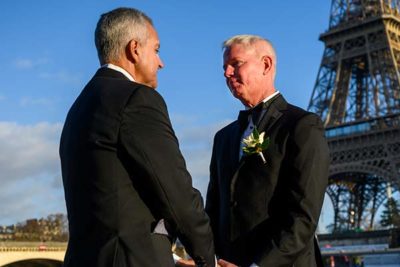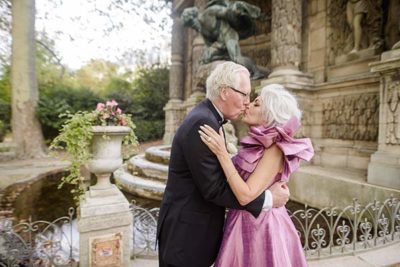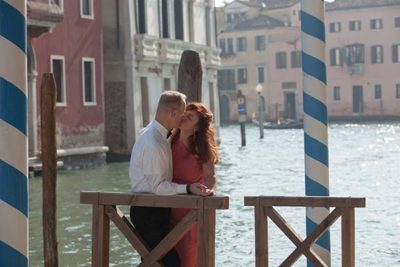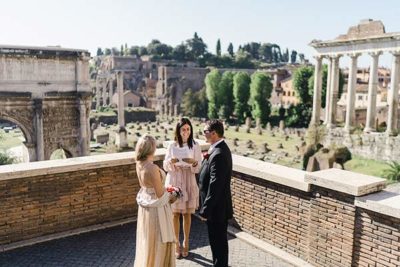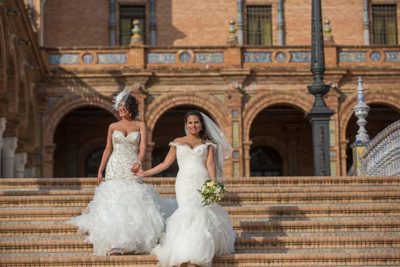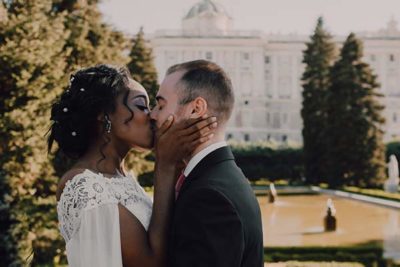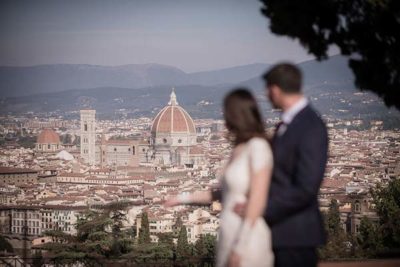 Do you need more information about our ceremonies?
Feel free to fill this form and we will contact you.
Please fill in the form below.