Personalized vow renewal ceremony in Europe
Reaffirm the love commitment you have taken with your spouse !
Why don't you take the opportunity of a trip to Europe to have a vow renewal ceremony ? Wether you got married 1, 2, 5, 10 or 20 years ago, it's never too early or too late to celebrate your wedding vows again. You can also decide to surprise your honey by organizing it with us without your spouse knowing about it.
European destinations for your vow renewal
From a romantic gondola boat ride in Venice to the iconic Eiffel tower in Paris, eloping in Europe will be magic. Here is our curated locations where you could celebrate your european renewal of vows.
The french riviera: a sunny vow renewal overlooking the sea
The french riviera is without a doubt a hit for a sunny vow renewal ceremony. If you have already been there, you know why. If not, here is a sneak peek : it's sunny over 300 days per year. That sunny light you get on the french riviera has inspired so many painters that you'll find it magical! And that light will also works magic on the photographies taken during your renewal of vows ceremony.
The french riviera is the home of so many events that you could want to have your vow renewal ceremony in Cannes and feel like a movie star or have it in Monaco during the Grand prix! In all cases, you can surprise your honey with a renewal of vows ceremony as we can prepare it without her/him knowing about it, as you can see in the video above.
At Love Gracefully, we have celebrated over 1000 ceremonies. On the French riviera we work in 4 different cities: Cannes, Monaco, Nice and Eze. Feel free to check those locations on our website. Each of them have a different feel but they all have in common a beautiful view on the sea and a blue sky!
The Eiffel tower: a unique romantic location to say « yes » one more time…
This iconic monument of Paris has been home to many romantic movies, as well as vow renewal ceremonies! A symbol of France romanticism, it is an ideal place to reaffirm your wedding commitment. Let's face it, the Tower area is a popular place but, at Love Gracefully, we have identified specific spots that will give you the feeling of an intimate ceremony, in a popular venue.
Very much as you have seen on the video above with the NFL star, Tony Gonzalez's testimony, you could choose to surprise your wife with a symbolic vow renewal ceremony in Paris under the Eiffel Tower. We have done it many times, and the surprise always works magic! Wether you want it to be a total surprise and we will be waiting for you while you stroll randomly with your spouse, or let her know in the morning so she can get ready and you could get lovely photo shoot. It's up to you but the result is guaranteed!
In over 10 years of celebration, Love Gracefully has celebrated over 1000 ceremonies and all of them were a success. Would you want to hear more about what we do, you can have a look at this vow renewal testimony.
Our Europe vow renewal packages
We created different vow renewal packages in Europe to suit your desires. Please feel free to contact us if you have questions or you need something that isn't included.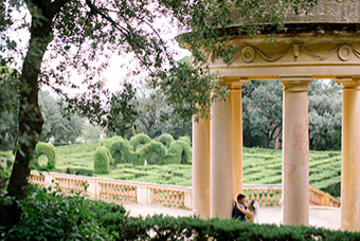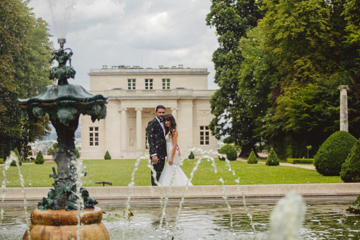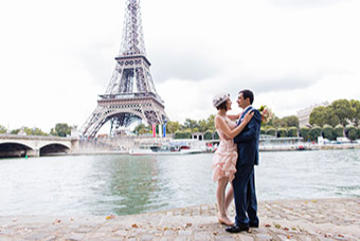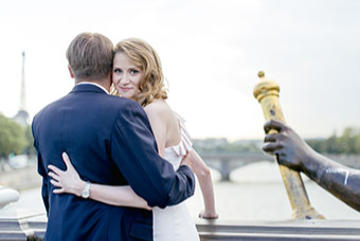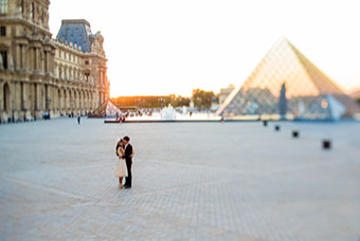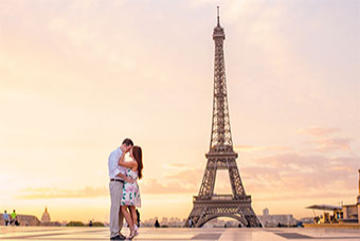 Our team
If you want a perfect vow renewal ceremony in Europe, it can only happen thanks to a great team of vendors! At Love Gracefully we have put together a team of celebrants, planners, photographers, videographers, make up artists, chauffeurs that are the bests in town and that know how to work as a team!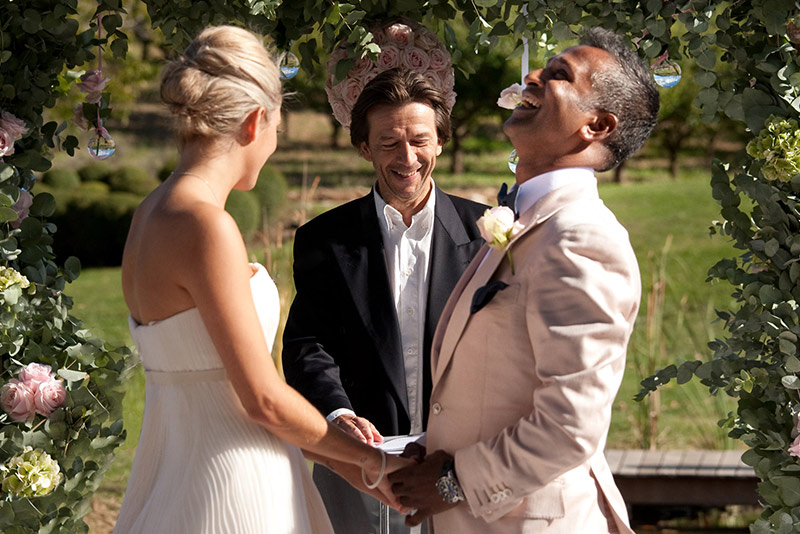 Pierre, founder of Love Gracefully
Pierre started Love Gracefully by himself back in 2009. Over 10 years later, Love Gracefully has celebrated over 1000 ceremonies. Of course, as Pierre can not celebrate them all, he is running now a team of more than 100 vendors over 14 cities in Europe. Pierre's success is due to his passion: to celebrate love! As Pierre believes that Love is the most powerful energy on earth, his vision is that every couple should have the opportunity to renew their vows it's own way, with it's own beliefs. That's what Love Gracefully builds for every couple who wants something really different. « Dare to dream, dare to Love, dare to say yes one more time! » is what Pierre says all the time!
Love Gracefully vendors
Since 2009, Love Gracefully has celebrated over 1000 ceremonies in Europe in 14 different cities. That can only happen thanks to a great team of local vendors. They all work with the same 3 rules: preparation, preparation and preparation! All are dedicated to convey the best service during the day of the vow renewal. Each of them are true artists: whether it's a hair and make up artist that will make you feel like a queen or whether it's a florist that loves to create the bouquet of your dream, they are all passionate about their work!
How our european vendors work
All our vendors are local and fully bilingual. That way, not only are you dealing with a local but a local you can communicate with! In each city, you'll be put in contact with our main coordinator. Each of them are dedicated planners that will help you create your dream vow renewal ceremony. According to your taste and desires, and the look and feel you want for your renewal of vows ceremony, that wedding planner will chose the vendors that best fit your vision.
Contact now
Do you need more information about renewing your vows in Europe? Feel free to fill this form and we will contact you.
Please fill in the form below.
FAQ about renewing your vows in Europe
Love Gracefully works mainly outdoors. So that's something we take very seriously. However, would you have a specific indoor venue in mind, we'll be happy to celebrate your ceremony there bearing in mind that the cost of that venue is not included in our package price.
Since we work outdoors, we spend a lot of time checking the weather forecast. Having said that, in case of bad weather forecast, we usually wait 48 hours before making a decision. That decision could be, for exemple, to hold your ceremony to a plan B location, covered from the rain. Please contact us for more informations on that issue.
It's easy for us because at Love Gracefully we have done this many time. So, first you explain us how you imagine your vow renewal in Europe. We study how to make it work, get back to you, explain you how it can be done. Once you agreed, we start working without your honey knowing about it!
On the D-day, we'll have a car to pick you up at your hotel, drive you to the ceremony location where you'll meet our crew for the ceremony: Officiant and photographer. You have nothing to do except to let us do everything!
The trick is to explain to your honey, a few days before the ceremony, that you want to have a photo shoot done. That way, she/he will dress up accordingly and will not be surprise to see a photographer once arriving on the spot.
Once on the spot, the officiant will start the ceremony in a very soft way for your honey to digest the surprise…
Where to renew your vows ?
Renewing your vows is about reaffirming your love in a ceremony made for only the two of you. No more planning, no more guest lists, you are free to plan the intimate celebration you have always dreamed of ! Why not bringing your children, so that they can be the witness of the love they were made out of  and have a European family trip altogether?
Old Europe is replete with gorgeous romantic locations that could be perfect settings for the reaffirmation of your mutual commitment. Wether you'd prefer to be in a big or small city, by the beach or on a lakeshore, in the mountain or on an island, the options are plenty. Renew wedding vows in the stunning Paris with the most popular Eiffel Tower and Notre-Dame, and the slightly less popular and very charming Luxembourg Gardens ; the ancient Rome ; the laid back Barcelona ; the sumptuous Venice or the majestic Alps. These are just example of how evocative and seductive European locations can be. Places made for lovers! You will love their beauty and their romance inspiring atmosphere. And if you want to know more about Paris, read  why it's the best city to renew your wedding vows.
Because the options are so many, we have selected for you different options of destinations that have been our most asked-for and successful ones. These venues are located in France, Spain, Italy and Switzerland, as those countries offer a whole range of varied love atmosphere and are truly made for celebrating wedding vows. But of course, if you have something else in mind, we will be happy to talk about it with you.
Our unique expertise and know-how for celebrating vow renewals
For this wedding vow renewal, we want everything to be perfectly suited to your needs and wishes. That's why we insist on being available anytime to discuss and advise you on the best options of locations and vendors you might want. But of course, you can also come up with your very own idea, and we will work something out for you. Would you like to see how touching and lovely a vow renewal celebration can go, feel free to watch this video set on the French Riviera. Can you picture yourself there? Well, we can, and you will love what we will create together. Get ready to have the time of your life !
We are committed to offer you an intimate and personalised ceremony. That's why we love to be in close touch with you from the beginning of the ceremony planning to get to know you and your desires. This means we will work on an original vow text (not a template !) suited just to you. This is where we differ from all our competitors.
Our celebrants are all fluent in English (on top of the language of the country you will choose). They are experienced and caring professionals, not students or part-time actors.
Our vow renewal wedding packages
In order to make things easy for you, we have worked out 5 different packages including the many services options you might want. It's easy to use and based on a simple idea which is : wherever you choose to celebrate your vows, the price is the same!
According to the package you choose, we will plan every move with all the extra vendors included in the package you have selected. All of them are seasoned professionals we have worked with for many years now : photographers, florists, videographers, …
Would you like a film director by your side during your ceremony and available for a shooting of the two of you in the location of your choice ? Feel free to have a look at a beautiful film a talented wedding videographer, Guillaume Brylac, has crafted for us in Barcelona. Please read our post "4 reasons and ideas to plan a vow renewal".
We are at your disposal would you have any questions, at any time and at no charge !