Romantic vow renewals in Crete, Greece
Looking for Greek magic? Head to Crete and let the Greek Mythology carry you…
You want to renew your vows in Greece but you hesitate on which Island is best for you? If yes, we can tell you that the island of Crete is the perfect location for your vow renewals in Greece. With it's many opportunities, Crete island can make your love celebration truly different and unique. We know that because we are specialized in creating dreamy vow renewals in this Greek island. So, please, let us know what your dream is about and we'll help you choose which part of the Island fits best your needs.
Having your vow renewals in Crete feels like Greek mythology: sunny, adventurous, and, yet, romantic. It's the perfect scenario for couples who want to combine their vow renewals with some relax holidays ; beach or mountains, you'll find a wide range of opportunities. Furthermore, celebrating your love in Crete will allow you to enjoy the excitement of an intimate ceremony without the hassles of preparing a that same event in your own home.
Since 2010 « Love Gracefully » has celebrated over 100 renewal of vows in Crete (Greece). For your vow renewal ceremony, we can propose you an ancient villa or olive groves or a beach settting along with the best vendors; photographers, make-up artists, videographers, officiants or florists in the island! We want the best for you, we want that your vow renewals is a ceremony that fits who you are 100%. Our job is to make it happen.
Vow renewal locations in Crete (Greece)
Renewing your vows on the island of Crete will be a real new experience. As there are many different locations to have your ceremony in Crete, we have selected the best ones for you. Here are our suggestions .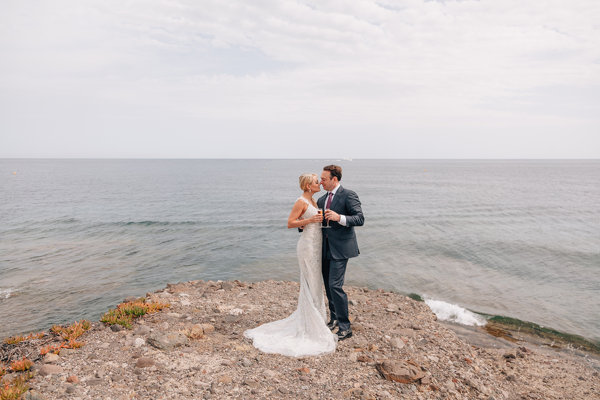 Vow renewals in Chania, Crete (Greek island)
We work mainly in Chania for our vow renewals because it's the most pretty location in the entire Greek country. Not only Chania offers many different locations opportunities but, also, Chania has it's own international airport. In Chania you can choose from a variety of vow renewals spots with breathtaking sea views. Would you prefer something more inside the city, Chania offers magical locations dowtown as it's a venetian harbor with the lighthouse. And if you are a nature lover, read below some of the amazing spots within a 30 minutes range from Chania. All these locations will offer unique sunsets. Whatever your style is you can find what works for you in Chania. Vow renewals on unlimited sandy beaches, or in a typical Greek Villa, or on the hill of a mountain ; it's all there waiting for you !
Not only Chania is a great and affordable vacation destination but it's also a cute little town with lots of photo opportunities that you can't find anywhere else in the world. Would you want another location in Crete, please let us know.
Vow renewals around Chania, Crete
Dreamy renewal of vows, in a half idyllic route on an artificial pier, which connects the church with the land.
Georgioupolis is a small seaside town, built in a green plain, full of rivers and springs. The river Almyros flows next to the city, forming a very important habitat. Characteristic of the village is the road and the central square with its many eucalyptus trees. At the exit of Almyros, you will see the picturesque port with boats. However, the trademark of the city is the large pier that starts from the port and ends at a small plateau, where the magnificent white church of Agios Nikolaos is built, which from afar looks like it is floating in the sea.
The extremely beautiful beach of the settlement is sandy and has been awarded a Blue Flag thanks to it's crystal clear waters. There is also the possibility of doing various water sports and if you like horses you can even ride on the beach.
The lake of Kournas is about 45 minutes by car from Chania and it's the only natural freshwater lake of Crete. It is located on the northern slopes of the White Mountains, which are in front of the lake, giving breathtaking views! The lake can be characterized as a holiday and leisure destination of nature and geological interest. For the needs of bathers and visitors there are water bikes and catering facilities. You won't only renewal your vows there, but you will also have an amazing time!
Walking on the banks of the river Koiliari, only twenty minutes away from Chania, the visitor feels that he is touring in a natural environment of rare beauty. This is a river that is the only one in Crete with a continuous flow throughout the year. It originates from the White Mountains and is surrounded by dense vegetation of plane trees, willows, eucalyptus, reeds, walnuts, climbing and other plants. One can walk the 3-4 km long nature trail, relax on the river bank or have a picnic under the plane trees. After the renewal of your vows, you can combine a visit to the extremely interesting ancient Aptera, with swimming in the beautiful beach of the Cανte d'Azur, as well as with food in the traditional taverns of Stylos.
Our Crete vow renewals packages
We created five different Crete vow renewals packages to offer the best deal to our beloved couples. Please feel free to contact us if you have questions or you need something that isn't included. Remember – all packages may be customized to your desires!
Our team
Your perfect vow renewals in Crete can only happen thanks to our wonderful team of dedicated artists such as wedding planners, photographers, officiants, videographers, hair and make-up artists, florists, etc… They all guarantee a wonderful personalised vow renewals with the real Greek feeling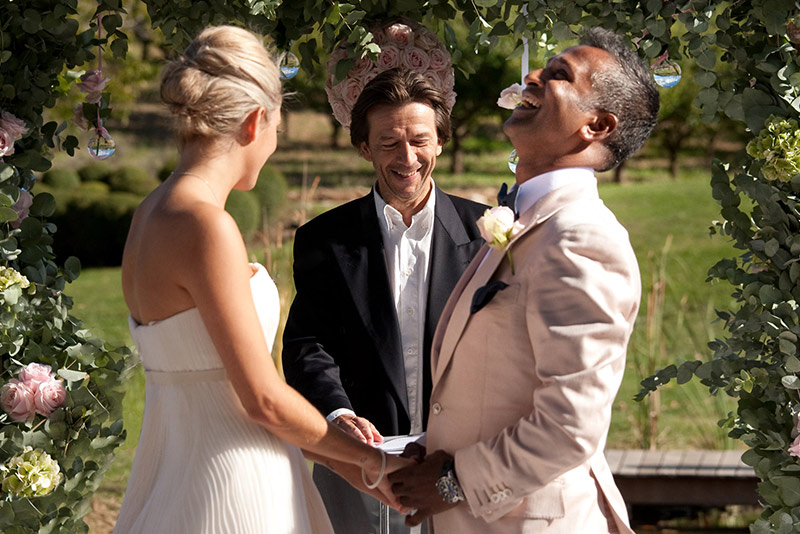 Pierre, Founder & Director
Pierre is « Love Gracefully » founder. He and his team are in charge to create the perfect vow renewals ceremony that will meet your values and beliefs. Pierre celebrated hundreds of vow renewals ceremonies in Europe, each one unique in its own way. Pierre was pioneer in creating vow renewals ceremonies in Greece. Be assured that Pierre and his team will care for your whishes, no matter what it is you are seeking to arrange, and where you want it to happen.
Love Gracefully vendors
Since 2009, « Love Gracefully » has celebrated many vow renewals in Europe. 100 of those happened in Crete. That can only happen thanks to a great team of Greek vendors. They all work with the same 3 Greek rules: preparation, preparation and preparation! All are dedicated to deliver the best service for your vow renewals. Each of them are true local artists: whether it's a hair and make up artist that will make you feel like an Greek goddess or whether it's a photographer that will capture the best moments, they are all passionate about their work!
How our Greek vendors work
All our greek vendors are from Chania and fully bilingual. That way, not only are you dealing with a local but a local you can communicate with! Once you start wrting to us, you'll be put in contact with our main coordinator in Crete. Her name is Nota. She is a dedicated planner that will help you create the vow renewals you always dreamed about. According to your whishes and taste, feel, and look you want for your ceremony, Nota will chose the vendors that best fit your vision.
Testimonials: vow renewals in Greece
We successfully created intimate & special vow renewals In Greece for many couples. You can discover some of their stories here.
Testimonials of our happy couples
Because we want you to remember your Greek renewal of vows forever, We will be at your sides every step of the way. From the very first question you might have, such as: where is the best place to have your ceremony in Chania? to the last question that could be: how can it fit my budget? we will guide you through the difficulties of planning a vow renewals from far away. But the best way to hear about the quality of our work is thru what other couples have to say about us. So, to hear what other couples think about « Love Gracefully », please check here :  Love Gracefully testimonials Youtube channel.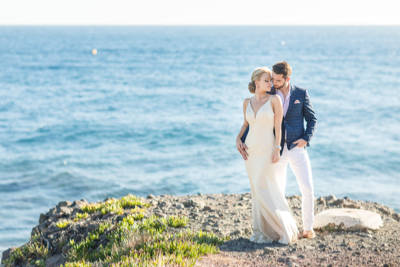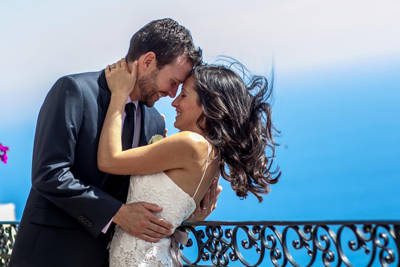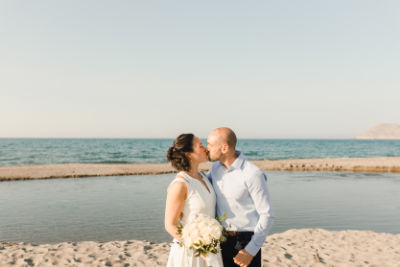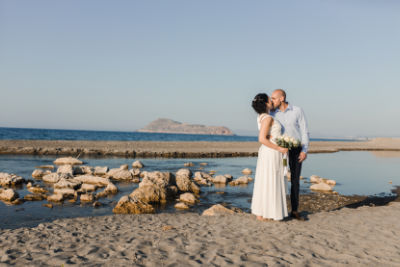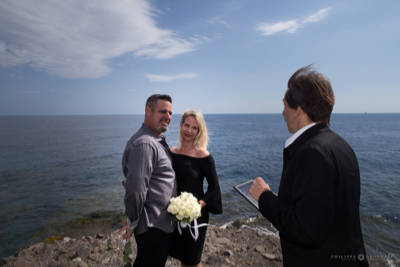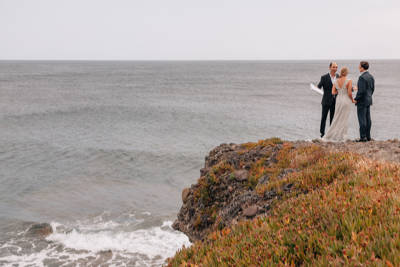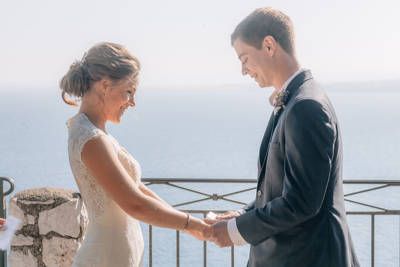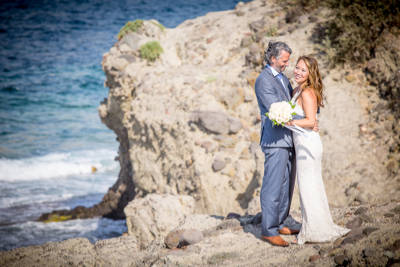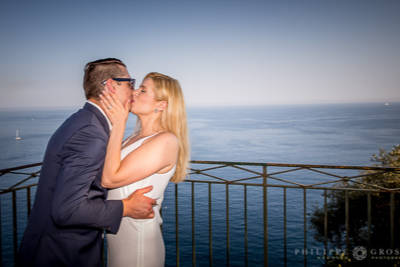 Contact now
Do you need more information about your vow renewals in Greece? Feel free to fill this form and we will contact you.
Please fill in the form below.