Romantic destination wedding in France
Looking for french romanticism? Head to either Paris or Monaco and just say "oui"…
Are you looking for the perfect location for your destination wedding? How about France? Paris, Monaco or Cannes are the perfect locations for a destination wedding in France These cities can make your love celebration real special and truly different. At Love Gracefully we are specialized in creating your dream destination wedding in France. So, let us know what your dream is about and we'll make it happen!
Having your destination wedding in France feels like a classic french movie: elegant, romantic and magic. It's the perfect scenario for people who wants to combine their destination wedding with some relax holidays. Furthermore, celebrating your love on the French Riviera or in Paris will allow you to enjoy the excitement of a real wedding without the pressure of organising a big event at home.
Love Gracefully has been meticulously organizing over 300 French destination weddings since 2009. To be sure your dreamed destination wedding comes true we have gathered the best photographers, videographers, celebrants, make-up artists, florists in town! The idea is that your destination wedding is all about you and your dream. Our job is to make it happen.
Locations to celebrate your destination wedding in France
Getting married in France will make you feel like achieving a dream. These are our curated locations where you could celebrate your love. Do you have something else in mind? Please contact us.
Our French destination wedding packages
We created five different French Destination Wedding Packages to offer the best deal to our beloved couples. Please feel free to contact us if you have questions or you need something that isn't included. Remember – all packages may be customized to your desires!
Our team
Your perfect destination wedding in France can only happen thanks to our wonderful team of celebrants, wedding planners, photographers, videographers, hair and make-up artists, florists, etc… They guarantee a wonderful tailor-made destination wedding with the real french feeling.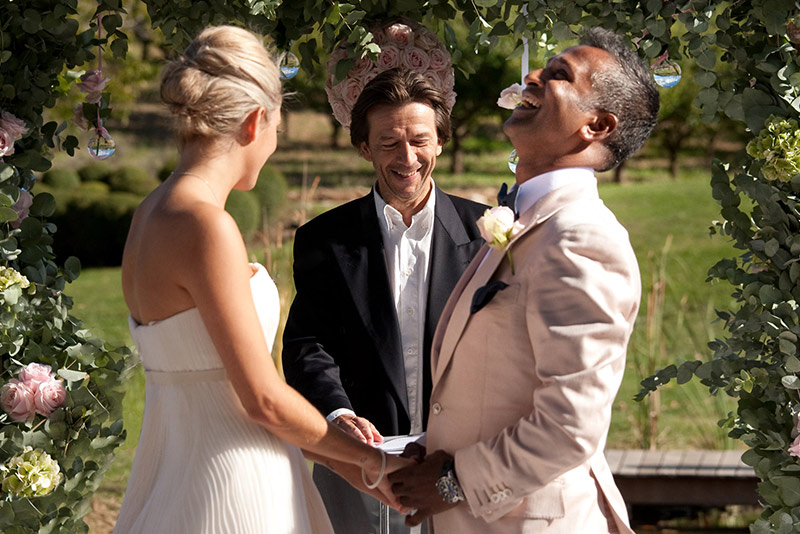 Pierre, Founder, director and celebrant in France
Pierre is Love Gracefully founder. French national, he is also the leading celebrant in France. He is in charge to create the perfect ceremony that will meet your values and beliefs. He celebrated hundreds of wedding ceremonies through his career, each one unique in its own way. He was pioneer in creating destination weddings in France. Be assured that Pierre and his team will cater for your needs, no matter what it is you are seeking to arrange, and where you wish it to happen.
Love Gracefully vendors
Since 2009, Love Gracefully has celebrated over 300 destination weddings in France in 5 different cities. That can only happen thanks to a great team of local vendors. They all work with the same 3 rules: preparation, preparation and preparation! All are dedicated to convey the best service for your destination wedding. Each of them are true artists: whether it's a hair and make up artist that will make you feel like a star or whether it's a videographer that will produce your french film, they are all passionate about their work!
How our french vendors work
All our vendors are local and fully bilingual. That way, not only are you dealing with a local but a local you can communicate with! In each city, you'll be put in contact with our main coordinator. Each of them are dedicated planners that will help you create your dream destination wedding. According to your taste and desires, and the look and feel you want for your ceremony, that wedding planner will chose the vendors that best fit your vision.
Testimonials: destination weddings in France
We successfully created intimate & special destination weddings In France for hundreds of couples. You can discover some of their stories here.
Because we want you to remember this french destination wedding forever, We will be at your sides every step of the way. From the very first question you might have, such as: where is the best place to marry in France? to the last question that could be: how can it fit my budget? we will guide you through the difficulties of planning a destination wedding from far away. Our celebrant & wedding planner team will of course help you choose the best location for your special day. I will also introduce you to the people we love working with: a variety of talented artists and professionals such as photographers, filmmakers, musicians, hair and make-up artists. We only work with people who share the same passion and professionalism as I do. Experts who have a love of beauty and the desire to create truly tailor-made french destination wedding.
Testimonials of our happy couples
You would like to hear about how the destination wedding in France went for other couples we have worked with? Feel free to listen to our wedding testimonials video recorded in France. It's direct and personal testimonials about our destination wedding servcies. Couples will talk about their destination wedding in France. You can also check out our Love Gracefully testimonials Youtube channel.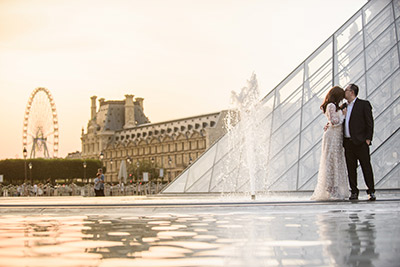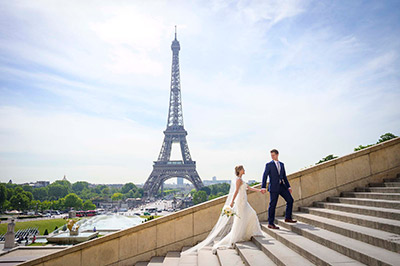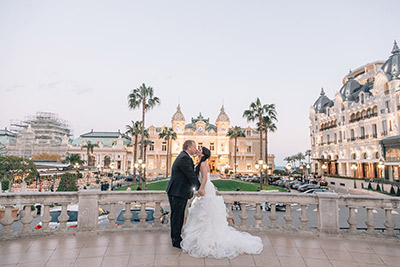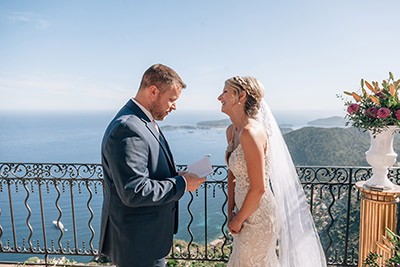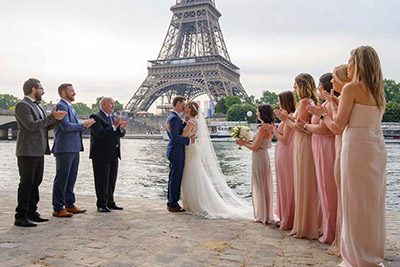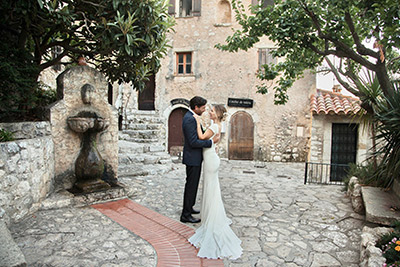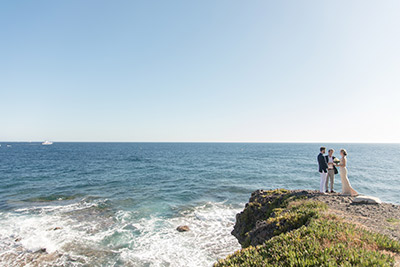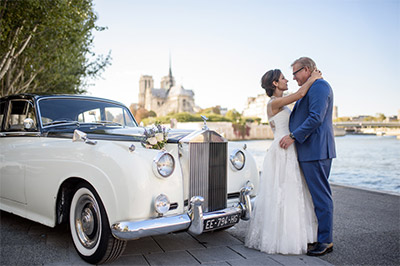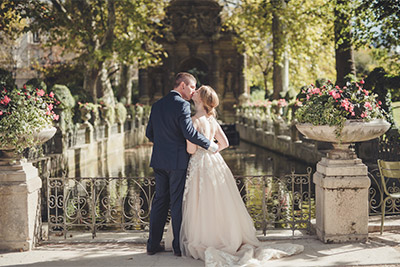 Contact now
Do you need more information about your destination wedding in France? Feel free to fill this form and we will contact you.
Please fill in the form below.
FAQ about a destination wedding in France
Check the most common questions our couples have before they decide to marry in France. Feel free to contact us for further information.
As we state before, our french ceremonies are purely symbolic, meaning that they have 
no legal value
. The idea here is that due to heavy paperwork, rules and translations issues in a foreign country, we suggest to couples to have the paperwork done at home and come to Europe to celebrate fully their love. Our specialty is the celebration of love, but not the paperwork. You can see Pierre explaining this in 
this video
.
We do understand your concern in the event of rain if you want to get married in France. Since we always work outdoors, we have the expertise on what to do in case of rain; we spend a lot of time looking at weather forecasts. And after more than 400 ceremonies, here is what we've learned:
It's an issue to take seriously;
Weather forecasts are not very accurate;
Best to wait 48 hours to 24 hours before D-day to make a final call on what to do;
We have a plan B, protected from the rain, ready to go.
If it rains a little bit we can wait for it to stop
If the weather gets extremely bad and our vendors are available, we are flexible and we can try to move the ceremony to another time or day. Only if vendors and officiant are available.