All

packages

valid for any destinations and ceremonies
They can be customized to fit your needs
> More details about the packages options
BASIC
Tailor-made Ceremony including officiant
Free location/venue
SILVER
Tailor-made Ceremony including officiant
Free location/venue
(Wedding) Planner Service
Bouquet Of Flowers
Photographer 1 hour
GOLD
Tailor-made Ceremony including officiant
Free location/venue
(Wedding) Planner Service
Bouquet Of Flowers
Photographer 3 hours
Romantic 2CV Car Tour With Chauffeur
Complimentary bottle of champagne
DIAMOND
Tailor-made Ceremony including officiant
Free location/venue
(Wedding) Planner Service
Bouquet Of Flowers
Photographer 3 hours
Romantic 2CV Car Tour With Chauffeur
Complimentary bottle of champagne
Creative Film Director 3 hours
INFINITY
Tailor-made Ceremony including officiant
Free location/venue
(Wedding) Planner Service
Bouquet Of Flowers
Photographer (during all day)
Limousine With Chauffeur or Vintage Car With Chauffeur
Complimentary bottle of champagne
Creative Director Filmography (during all day)
For great destination weddings only : If you plan a big wedding in France with numerous guests, obviously those packages do not apply. If you just want an officiant that will celebrate tailor-made wedding vows ceremony, the price is 1100 € + travel expenses.
Tailor-Made Ceremony by our officiant
We design vows ceremony to suit you to perfection. The ceremony will be held at a location selected by you and the vows will be specifically written for you. We like to think of our ceremony as a creation that grows out of a partnership with you. With you at every step, we will get to know you and be able to write 100% unique vows. You will read it before the ceremony, and can request any necessary rewriting. Until we get to something you are delighted with!
Photographer
A photo speaks a thousand words. Our photographer's job is to perfectly capture the essence of your wedding vows ceremony, and convey forever your love in pictures, without ever being intrusive. You can choose between a one-hour, three-hour or all-day photo shooting. These services include : Photographs of the ceremony & editing of the photos afterwards; Email delivery of the photos in high resolution (ready to print) & low resolution (for web usage ); All usage rights granted/included.
Creative film director
Have your romantic day captured, shot, edited and produced by our very own creative director! Star in your own movie in the location of your choice! Our director will write a scenario, shoot and edit your film, where you'll be the heroes! A film to celebrate your vow renewal or elopement or wedding, a film you'll be able to watch over and over, send to yours friends, or even display on your blog…
Bouquet Of Flowers
A large bouquet of white or pink roses, with stems wrapped in ribbon like a corset, studded with pearls. Classic, beautiful, and perfect with any dress that will fit any types of wedding vows ceremonies; We know the best florists anywhere you would like to celebrate; whether it's an elopement, a destination wedding or a renewal of vows, you'll be the most beautiful flower of the day!
Romantic 2CV Car Tour With Chauffeur
Experience the delights of an open-top Citroën 2CV and feel just like a real Parisian! As you ride through the city in a quintessential French car, you'll experience a genuine taste of Paris. Your wedding vows ceremony will feel truly French while you explore both the classic landmarks such as the Eiffel Tower, le Marais and Notre Dame and lesser-known delights of the French capital with our photographer. Take a drive along broad boulevards or steep alleys and savour the intimate atmosphere of romantic Paris…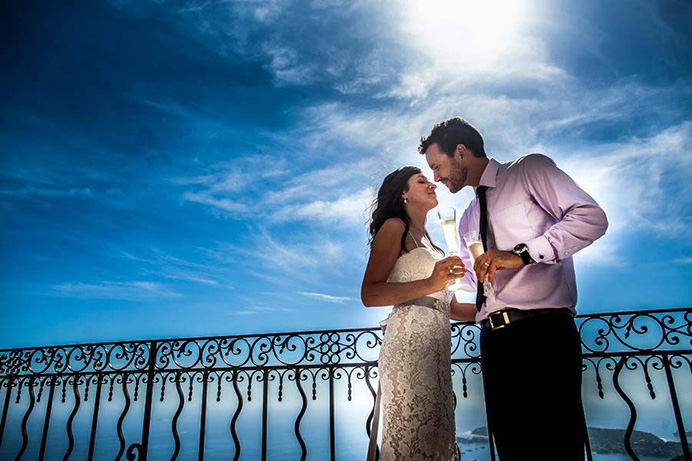 Complimentary Bottle Of Champagne
Just after your wedding vows ceremony has been celebrated, let's toast to your new life together in style, with a glass of classic French sparkling wine. To life! To love! Santé! Wether it is for a renewal of vows, a destination wedding or an elopement, share your bubbles with your loved one!
Wedding Planner Service
Even though you might be looking for an intimate ceremony (vow renewal, proposal, elopement, destination wedding) we know how time-consuming planning a wedding can be especially in a remote country with a foreign language! This is exactly what our wedding planner services do ! We make the build-up to your big day as smooth and stress-free as possible. We are here for you! This service is free only for the items included in our packages.
Limousine Or Vintage Car
A limousine or vintage car will pick you up at your hotel.The chauffeur will be at your disposal throughout the day to bring you to the most romantic spots on the coast. You'll be able to see the Latin countries from a luxurious car, sipping Champagne with your love…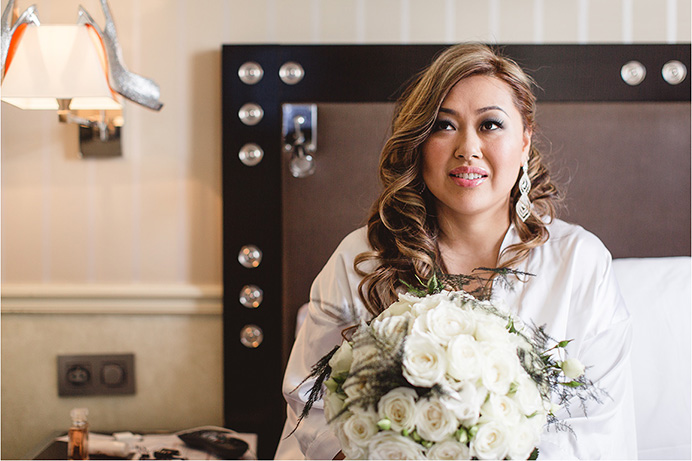 Hair & Make-up (Optional Extras)
You are beautiful and our hair & make-up artist will help you shine out your beauty for your vows ceremony. Our hair & make-up artist works usually with top-modeling agencies but loves weddings too, so, allow 2 hours before your elopement, vow renewal or destination wedding for you to be ready…Close your eyes and let the magic flow !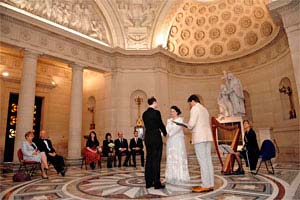 Music (Optional Extras)
A musical backdrop will make an even more romantic setting for this special moment. An elopement with an harp, a renewal of vows with a violin or a destination wedding with a Cello ? Wether it's indoors or outdoors, we will find you the perfect musician to tune your vows ceremony !
Private Boat (Optional Extras)
Whether it is in Paris or on the European coastline, you could decide to held your ceremony on a private yacht. That will be an unforgettable and most intimate experience for sure! Your private cruise will be engraved forever in your memories. Enjoy an exclusive and rare experience on a collection boat. You can hire this private boat instead of the 2CV car tour or have the private boat after the 2CV car tour. Please contact us for availability and prices.
Private Helicopter (Optional Extras)
Your private helicopter will allow you to access the best views along the coast : your ceremony could be happening on the most gorgeous spots that the Mediterranean has to offer. A truly unique and magical experience for a memorable day! Please contact us for prices and availability.